WWE Super Showdown 2020 Predictions: Who We Think Wins in Saudi Arabia
WWE is getting ready to put on another show in Saudi Arabia, and this year's Super Showdown event will see plenty of title defenses and - hopefully - the end of a feud or two.
This Thursday, Super Showdown features the in-ring return of Goldberg. Brock Lesnar defending his championship for the first time in 2020 and the first women's championship match in Saudi Arabia.
With Elimination Chamber in March and WrestleMania in April, Super Showdown could change the trajectory of a few WWE superstars. Below, our duo of wrestling experts, Phil and Rocco, offer their predictions on who will win each match this Thursday.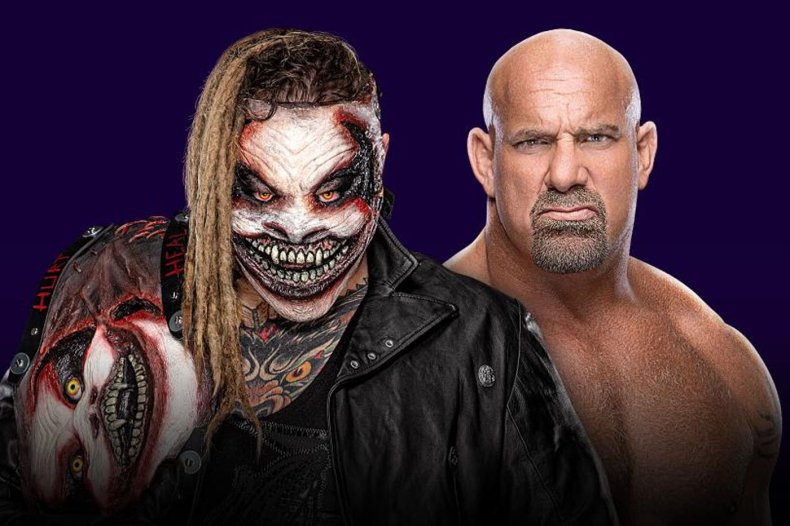 THE FIEND (c) VS GOLDBERG - UNIVERSAL CHAMPIONSHIP MATCH
Goldberg made a surprise announcement two weeks ago, challenging "The Fiend," Bray Wyatt, for his Universal Championship at Super Showdown. While Goldberg's inclusion in the Saudi Arabia show isn't out of the ordinary - he did the same thing last year - vying for the Universal Championship comes out of left field.
It would also destroy any momentum "The Fiend" has heading towards WrestleMania. Phil and Rocco both feel Bray Wyatt should retain to have a championship bout on the biggest stage at WrestleMania, where he'll probably lose to Roman Reigns.
Phil - The Fiend
Rocco - The Fiend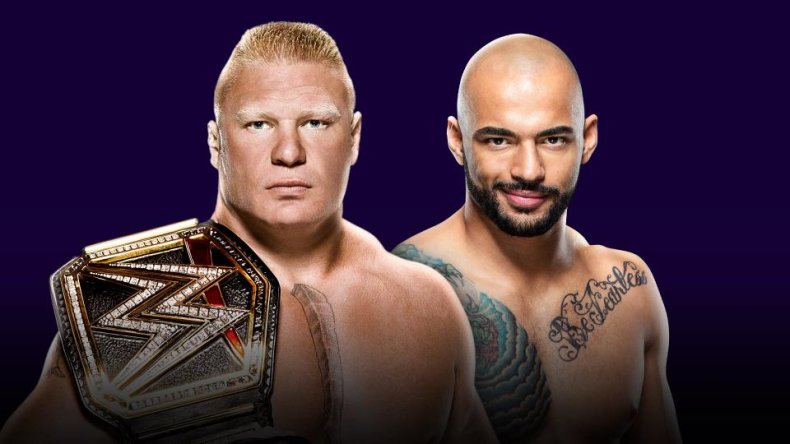 BROCK LESNAR (c) vs RICOCHET - WWE CHAMPIONSHIP MATCH
Poor Ricochet. His upcoming WWE Championship match against Brock Lesnar has not received much screen time, as the promotion is intent on building towards Lesnar and Drew McIntyre for WrestleMania.
Despite the obvious choice of Lesnar going over Ricochet, this match still has the potential to be as fun as Lesnar's matches against Finn Balor, Daniel Bryan and AJ Styles.
Phil - Brock Lesnar
Rocco - Brock Lesnar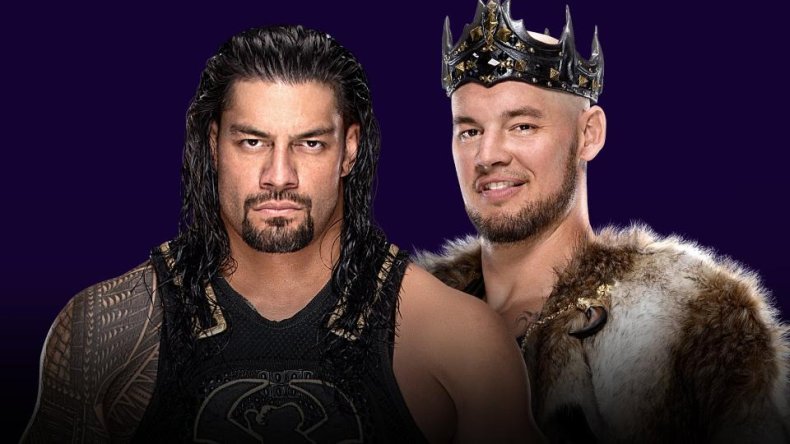 ROMAN REIGNS vs KING CORBIN - STEEL CAGE MATCH
This feud that is seemingly endless. Roman Reigns and King Corbin will go at it once again at Super Showdown. This time, the rivals will duke it out in a steel cage, where Corbin won't be able to escape or get help from his friends.
Roman and Corbin's feud continues to spin its wheels, but Phil believes this match will finally be where it ends, as Reigns wins to set up his WrestleMania opponent at Elimination Chamber. Rocco believes King Corbin needs a win here and will somehow weasel his way toward victory.
Phil - Roman Reigns
Rocco - King Corbin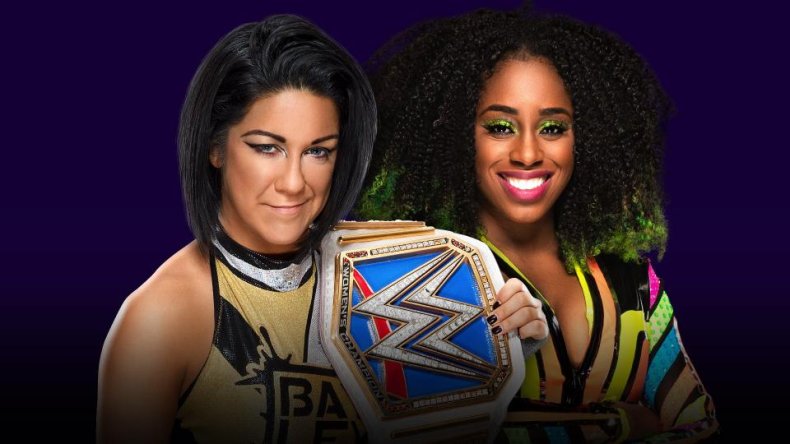 BAYLEY (c) vs NAOMI - SMACKDOWN WOMEN'S CHAMPIONSHIP MATCH
Both Bayley and Naomi are great and this history-making match is sure to be an event, but it also feels like the start of a bigger story heading towards WrestleMania. For that narrative to continue, Bayley needs to retain in this match.
Phil - Bayley
Rocco - Bayley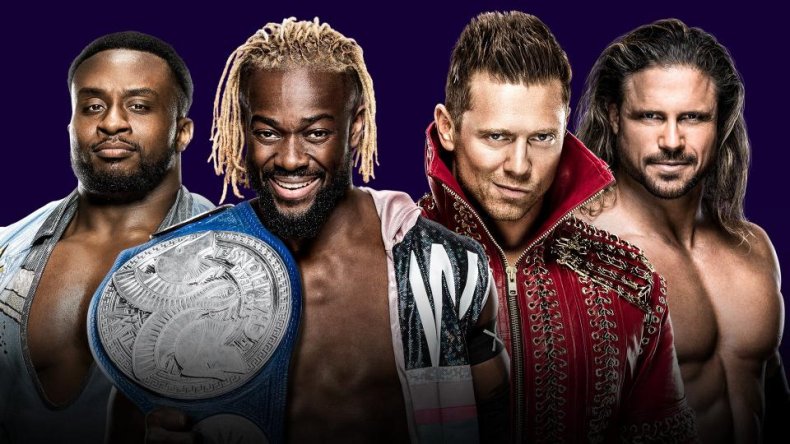 NEW DAY (c) vs MIZ AND MORRISON - SMACKDOWN TAG TEAM CHAMPIONSHIP MATCH
John Morrison's return has helped Miz find his "heel" mojo, and they are looking to win the tag team titles from the New Day.
All the momentum is on the Miz and Morrison's side in this one, and, if there's going to be one title change on Thursday, this is the most logical. The New Day will be back for those titles, but, after it switches hands, we can see The Usos step up to Miz and Morrison next.
Phil - Miz and Morrison
Rocco - Miz and Morrison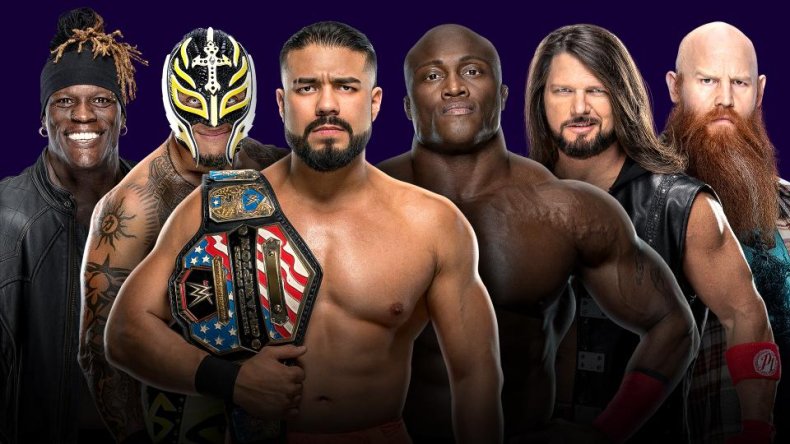 ANDRADE vs REY MYSTERIO vs R-TRUTH vs BOBBY LASHLEY vs ERICK ROWAN vs AJ STYLES - TUWAIQ TROPHY GAUNTLET MATCH
All six competitors in this Gauntlet match have a chance to win, but both Phil and Rocco eliminated two of its superstars based on their current storyline: Styles and Rowan
Andrade and Rey Mysterio will likely take the other out, while Styles is getting ready for Aleister Black. Rowan doesn't seem like a traditional choice for the WWE, which leaves R-Truth and Bobby Lashley based on their interactions during this week's Monday Night RAW.
Phil feels R-Truth could win after taking the loss to Lashley on Monday, while Rocco sees this as an opportunity for Lashley to do something with his "married to Lana" storyline recently becoming flat.
Phil - R-Truth
Rocco - Bobby Lashley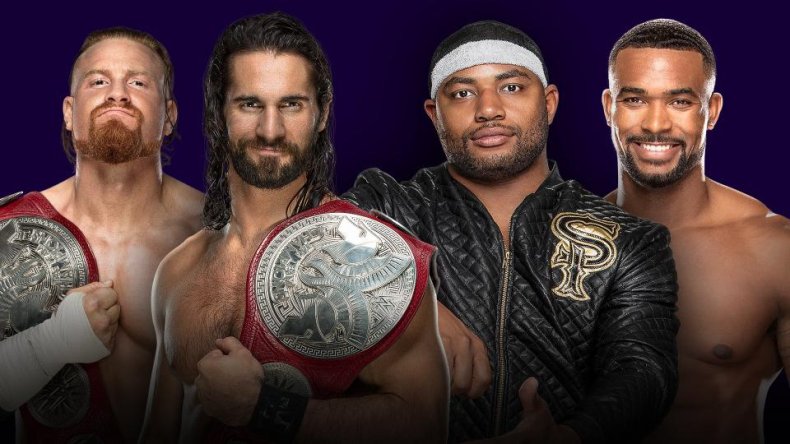 SETH ROLLINS AND MURPHY (c) vs THE STREET PROFITS - RAW TAG TEAM CHAMPIONSHIP MATCH
The Street Profits are great, but the "Monday Night Messiah" isn't getting the RAW Tag Team Championships taken from them on this show. To keep Rollins and his faction strong, they should hold some gold.
Murphy and Rollins will lose the tag titles eventually, but not now.
Phil - Rollins and Murphy
Rocco - Rollins and Murphy
WWE Super Showdown will stream live Thursday, February 27 at 12 p.m. EST on the WWE Network.
What do you think of our predictions? Who do you think will win each match? Let us know in the comments section.