WWE Survivor Series 2019 Predictions: Which Brand Will Come Out On Top?
It's an all-out war this Sunday when WWE's three shows go head-to-head-to-head for this year's Survivor Series show.
Survivor Series has always been about which brand is better between RAW or SmackDown. But this year NXT is joining the fray, adding a new wrinkle to the "brand warfare" that has permeated WWE over the last few years.
While there will be two traditional Survivor Series matches all three top championships will be on the line, so the landscape can change greatly after Sunday.
Rocco and Phil, our resident wrestling fans, are going to try and determine which brand will come out on top. If you want to watch their picks in video form, you can view it below.
https://www.youtube.com/watch?v=PHtFq_eo72U
Here's our predictions for this Sunday's Survivor Series. WWE Survivor Series streams live Sunday, November 24 at 7 p.m. EDT on the WWE Network.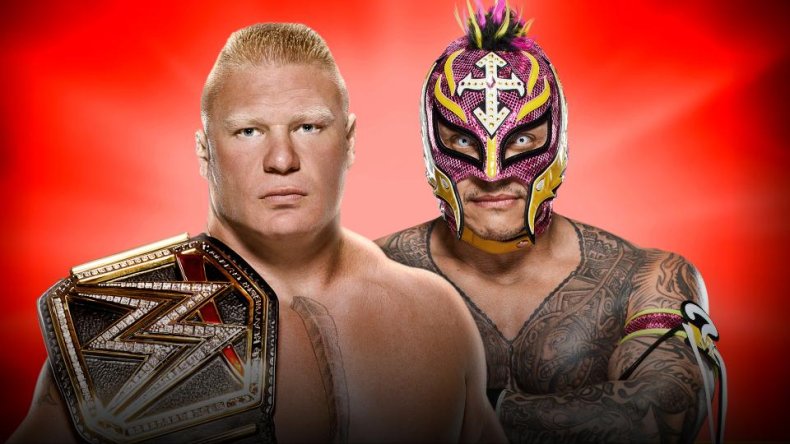 BROCK LESNAR (c) VS REY MYSTERIO - WWE CHAMPIONSHIP NO HOLDS BARRED MATCH
While the No Holds Barred stipulation gives Rey Mysterio a chance at defeating Brock Lesnar, it seems highly unlikely that the veteran will take the WWE Championship off "The Beast" this Sunday.
Lesnar with the top RAW title is still new, so it's very likely that Lesnar will hold onto it until next year's WrestleMania.
Phil - Brock Lesnar
Rocco - Brock Lesnar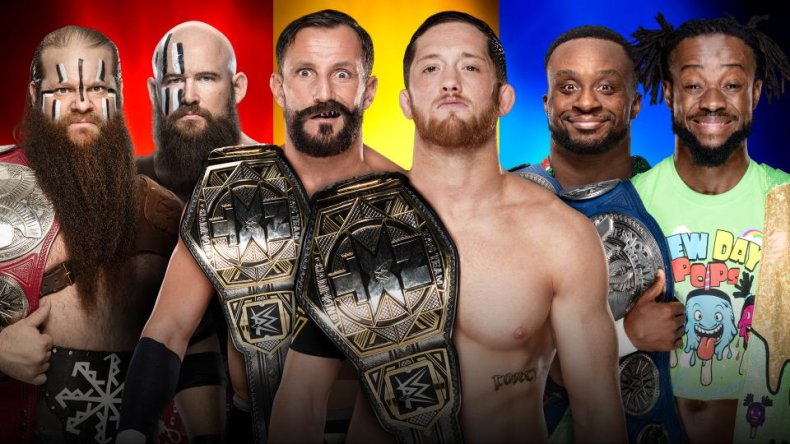 THE NEW DAY VS VIKING RAIDERS VS UNDISPUTED ERA
A match that can be a lot of fun, all three teams are on winning streaks with Kofi and Big E (The New Day) being recent winners of SmackDown's Tag Team Championships. However, The Viking Raiders have not been pinned since coming to Monday Night RAW, and The Undisputed Era are putting the NXT Tag Division on their backs.
With that said, Phil and Rocco predict The Viking Raiders will continue their dominance on Sunday as they prepare for the Authors of Pain as their next challengers.
Phil - Viking Raiders
Rocco - Viking Raiders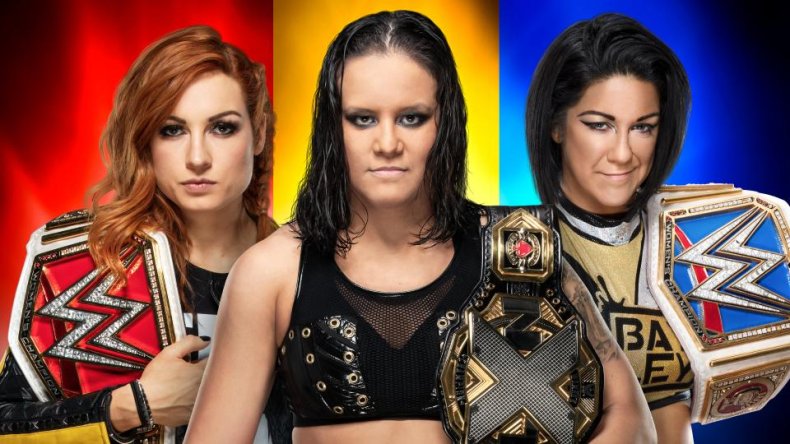 SHAYNA BASZLER VS BECKY LYNCH VS BAYLEY
The top three women in all of WWE will collide on Sunday, as Shayna Baszler crashed SmackDown and RAW to make sure Becky Lynch and Bayley knew who she was and that she was coming for them.
Bayley and Lynch appeared at Full Sail in consecutive weeks looking for Baszler, but on Sunday there is no more running.
Phil and Rocco see Bayley coming away with the victory because she could use the win the most, and Becky and Shayna are likely to focus on each other. It could easily set up a one-on-one match between the two down the line.
Phil - Bayley
Rocco - Bayley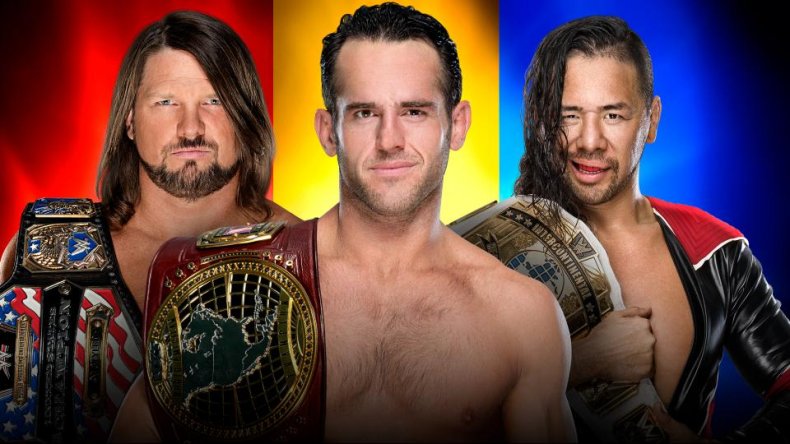 AJ STYLES VS SHINSUKE NAKAMURA VS RODERICK STRONG
In what may be match of the night, the midcard champions will square off this Sunday. Roderick Strong represents NXT as an underrated worker going up against Intercontinental Champion Shinsuke Nakamura and US Champion AJ Styles.
Nakamura and Styles have history from when they were both on SmackDown, but Roderick Strong can easily keep up with both men. However, with Lesnar holding the top RAW title, that makes AJ Styles and the US Champion the top championship that is on television regularly.
Keeping him strong will also do The OC, Styles' faction wonders.
Phil - AJ Styles
Rocco - AJ Styles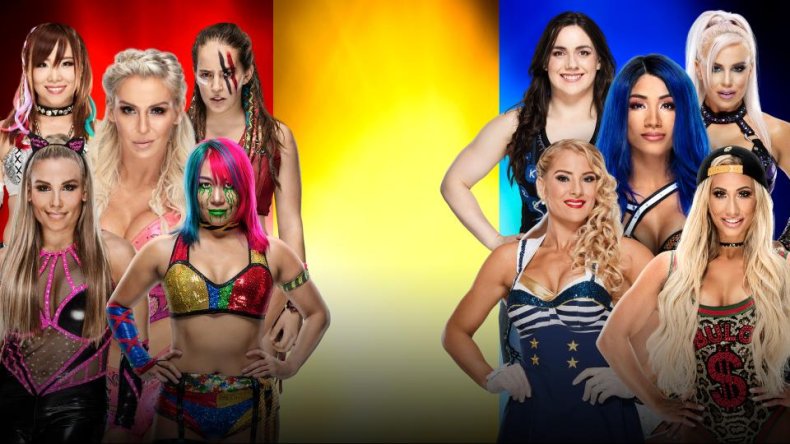 TEAM SMACKDOWN WOMEN VS TEAM RAW WOMEN VS TEAM NXT WOMEN
The first of two Survivor Series matches will pit the women of all three brands against one another.
Phil believes having Bayley win her match and the SmackDown team, led by Sasha Banks, win would push their story on Friday Nights forward as they continue to dominate the women's division.
Rocco believes the talent on team NXT is likely going to consist of the top women, and they will pull off a victory.
Phil - SmackDown
Rocco - NXT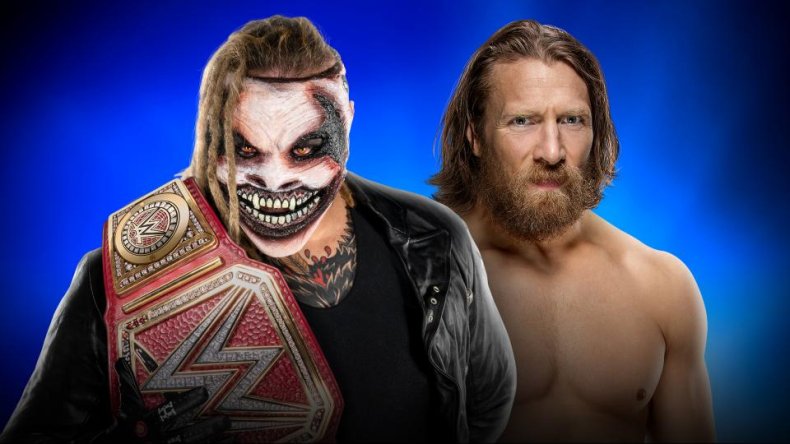 THE FIEND (c) VS DANIEL BRYAN - UNIVERSAL CHAMPIONSHIP MATCH
This one is an easy one to predict as this will be "The Fiend's" first championship defense since winning the Universal Championship at Crown Jewel.
Daniel Bryan is not opposed to pushing a younger star, and this would do wonders for Wyatt and the story he is building on SmackDown.
Phil - The Fiend
Rocco - The Fiend
ADAM COLE (c) VS TBD - NXT CHAMPIONSHIP MATCH
Announced late, Adam Cole will defend the NXT Championship against the winner of the Pete Dunne, Damian Priest and Killian Dane triple threat on Saturday.
While we don't know the winner, both Rocco and Phil believe Adam Cole will retain, as this is more likely a showcase match for the weekly show than something that will change the landscape of NXT.
Phil - Adam Cole
Rocco - Adam Cole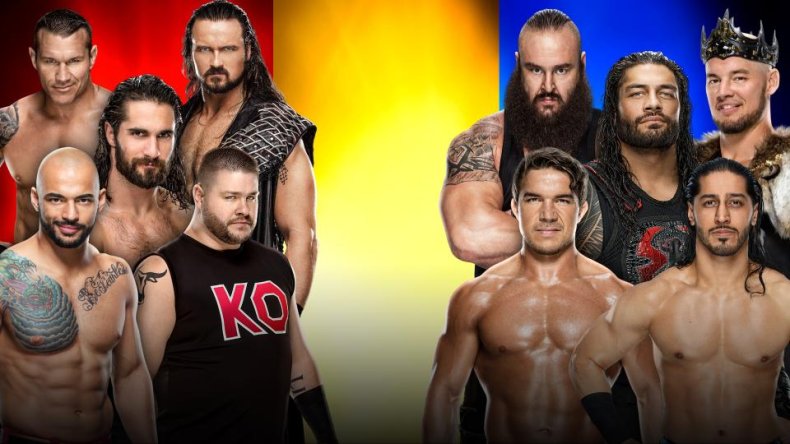 TEAM SMACKDOWN MEN VS TEAM RAW MEN VS TEAM NXT MEN
And finally we have the men's Survivor Series match. All three teams will have stacked lineups with NXT's participants not yet announced.
Even though we don't know NXT's team, Phil believes this is where NXT will get its one and only victory on Sunday. He finds it hard to believe that NXT will outshine RAW or SmackDown, but giving the black and gold brand the win in the "most important" match is a good consolation prize.
Rocco sees SmackDown winning because they have Roman Reigns, and you don't bet against him.
Phil - NXT
Rocco - SmackDown
What do you think of our picks? Let us know yours in the comments section.