WWE WrestleMania 36 Predictions: Who Will Win This Weekend?
There are championship matches, grudge matches and even a fight taking place inside the Firefly Fun House.
Read on for Phil and Rocco's predictions for each match during this weekend's WrestleMania 36. The card is subject to change as there are reports of wrestlers pulling out of the event, but we're doing our best to offer our expert insight on the event regardless.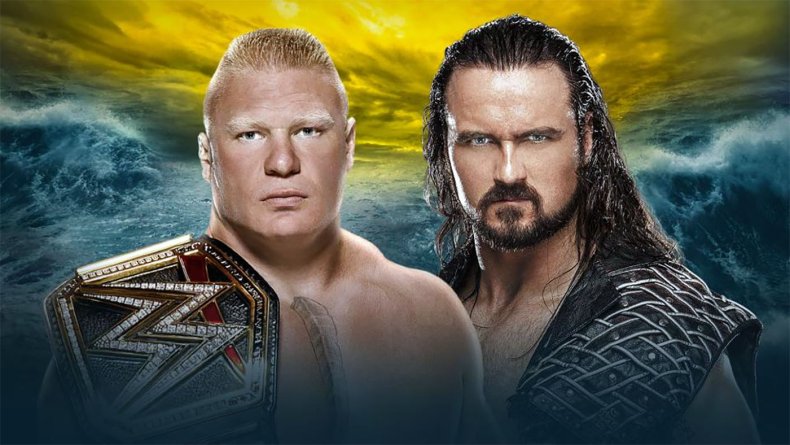 BROCK LESNAR (c) vs DREW MCINTYRE - WWE CHAMPIONSHIP MATCH
Newsweek subscription offers >
Brock Lesnar matches at WrestleMania are hard to predict. When it's logical for him to drop the title, like it was with Roman Reigns two years ago, he didn't. By that same token, when he could have retained against Seth Rollins last year he didn't.
Drew McIntyre has lots of momentum behind him after winning the Royal Rumble, and it seems the front office likes him. Lesnar himself is doing everything he can to get him over with the fans.
It's Drew's time, according to Phil and Rocco.
Here's Rocco's take: "Drew McIntyre. I'd rather see this happen with a large audience, but it's this dude's time. I definitely want to see him with the strap on him. What a long story to tell to get to this point."
Newsweek subscription offers >
Phil - McIntyre
Rocco - McIntyre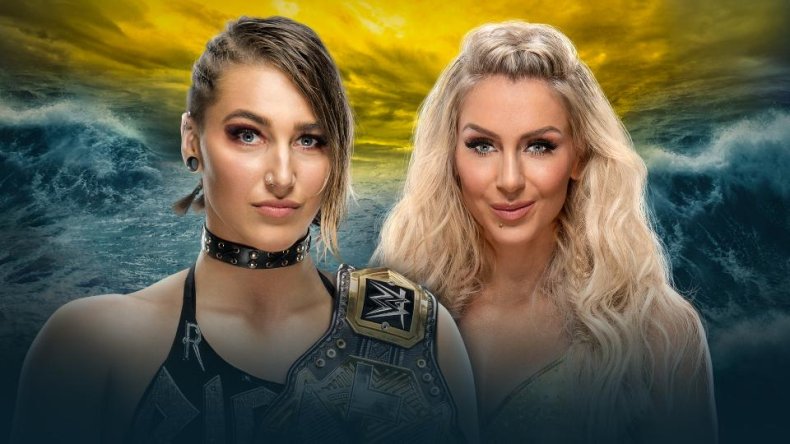 RHEA RIPLEY (c) vs CHARLOTTE FLAIR - NXT WOMEN'S CHAMPIONSHIP MATCH
This is the first time the NXT Women's Championship is being defended at WrestleMania, and current champ Rhea Ripley has her work cut out for her as she takes on Charlotte. The multi-time champion has held the NXT Women's Championship in the past and has been on the biggest stage in WWE before, so she has the advantage there.
Despite that, Phil feels a win over Charlotte at 'Mania would strengthen Rhea's credentials and the prestige of NXT.
Here's Rocco's take: "Charlotte Flair because she's the Queen, and it would be awesome to have her back in NXT for a while, restoring some class to the joint."
Phil - Rhea Ripley
Rocco - Charlotte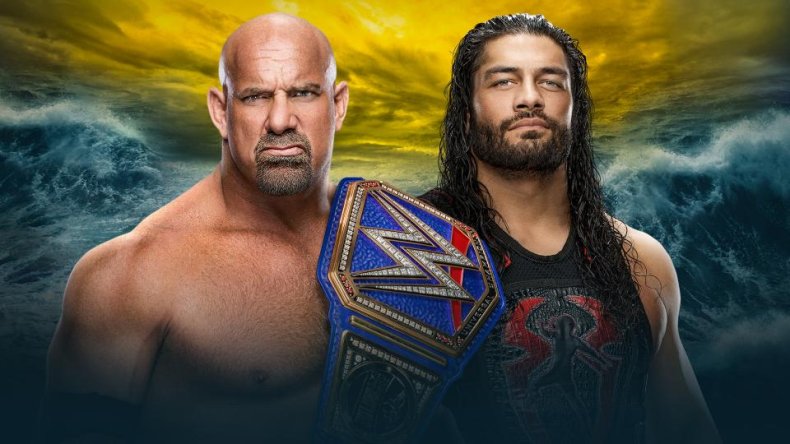 GOLDBERG (c) vs TBD - WWE UNIVERSAL CHAMPIONSHIP MATCH
Roman Reigns has confirmed he is pulling out of his match for health reasons, and WWE has yet to announce his replacement. While reports say it's Braun Strowman, we won't know for sure until Friday.
This Goldberg run was always supposed to be short-term (and to get Roman over). Now that the plans have changed, Rocco feels Bill will retain. Phil believes the WWE will pull the trigger with Roman's replacement, and that's who Reigns will feud for down the line.
Here's Rocco's take: "Sadly, I don't see Braun winning it if this is the direction they go in. It would have been Roman, but now I think Goldberg will retain."
Phil - TBD (Likely Braun)
Rocco - Goldberg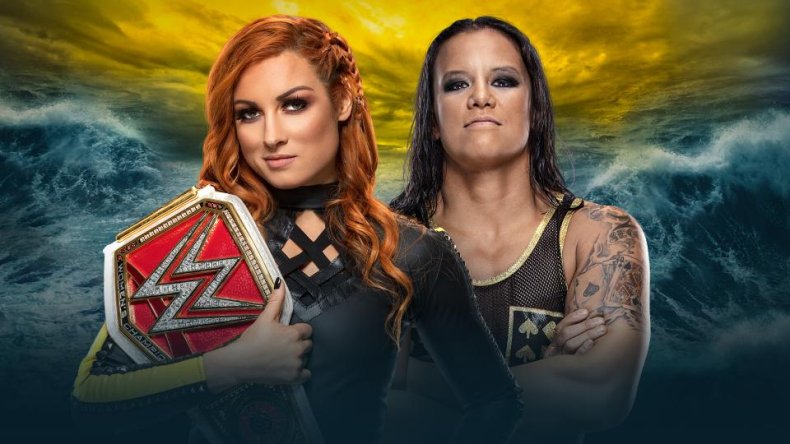 BECKY LYNCH (c) vs SHAYNA BASZLER - RAW WOMEN'S CHAMPIONSHIP MATCH
This is a match that had a weird build, but, at its core, it's a fight between the often-cocky champion and the hungry challenger.
Lynch has been a dominant and entertaining champion since she won the title at last year's 'Mania, but Phil believes this is Shayna's time to become the next dominant champion and someone the rest of the division can chase.
Rocco sees the situation differently.
Here's Rocco's take: "Lynch. Baszler is not ready, in my opinion, to be champ on the main brand. Her mic work needs much improvement. Becky is the star right now."
Phil - Shayna Baszler
Rocco - Becky Lynch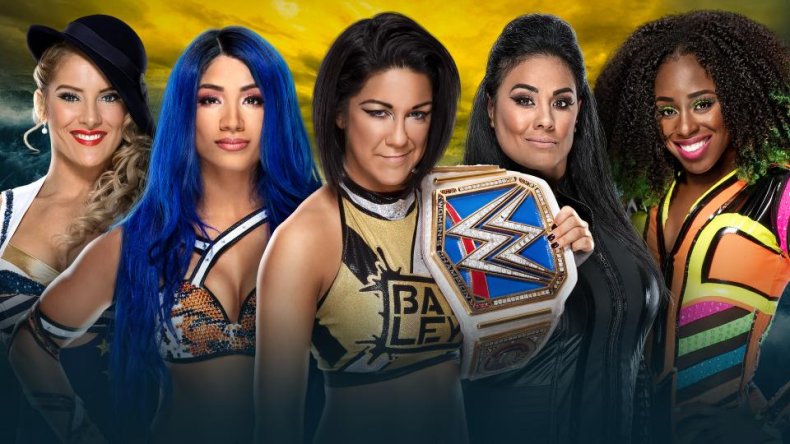 BAYLEY (c) vs SASHA BANKS vs TAMINA vs NAOMI vs LACEY EVANS - SMACKDOWN WOMEN'S CHAMPIONSHIP MATCH
Bayley's run with the title, while long, has not been as dominant as Lynch's stint on RAW. She'll now have to compete against four other women, including her best friend Sasha Banks, at 'Mania.
There are five potential victors to come out of this match with the SmackDown Women's Championship, and Rocco believes a title change is coming.
Here's Rocco's take: "This is a good one as I think Bayley needs to lose, but I also don't have a problem with her retaining. It will prob set up something between her and Sasha for sure. I would love for Naomi to get it, but I also don't think the fans are into her as much as they used to be. I will say Sasha as much as I hate to do so."
Phil is having a harder time choosing. WWE has not been shy about its love for Lacey Evans, and this would be an interesting time to finally put the title on her. However, Phil feels it's too soon. He'll choose Bayley, which will propel her program with Sasha.
Phil - Bayley
Rocco - Sasha Banks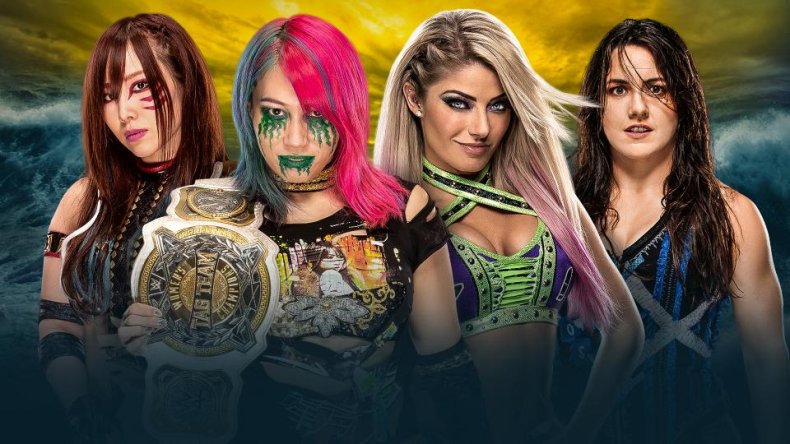 KABUKI WARRIORS (c) vs ALEXA BLISS AND NIKKI CROSS - WOMEN'S TAG TEAM CHAMPIONSHIP MATCH
The Women's Tag Team titles have been mostly forgotten in the WWE landscape, but it will be defended at 'Mania.
Phil believes it's time for the Kabuki Warriors to drop them and let Kairi and Asuka be full-time singles stars. Rocco has a different outlook.
Here's Rocco's take: "Kabuki Warriors. I don't really care either way, but Asuka is over right now, and they have been doing her dirty lately."
Phil - Alexa Bliss and Nikki Cross
Rocco - Kabuki Warriors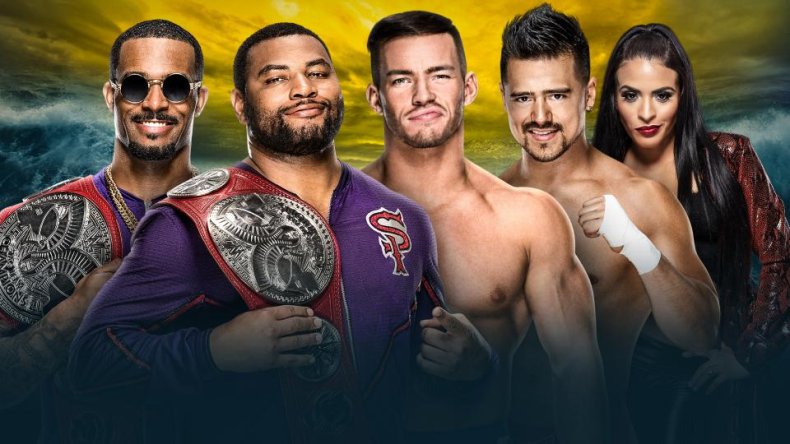 STREET PROFITS (c) vs ANGEL GARZA AND AUSTIN THEORY - RAW TAG TEAM CHAMPIONSHIP MATCH
What was originally Garza and Andrade taking on the Street Profits has been changed with the injury to the US Champion.
If Andrade was healthy and in this match Phil would be inclined to put the titles on him and Garza, but he and Rocco don't see that happening now.
Here's Rocco's take: "Street Profits against that made up jobber team. I don't care about this match at all."
Phil - Street Profits
Rocco - Street Profits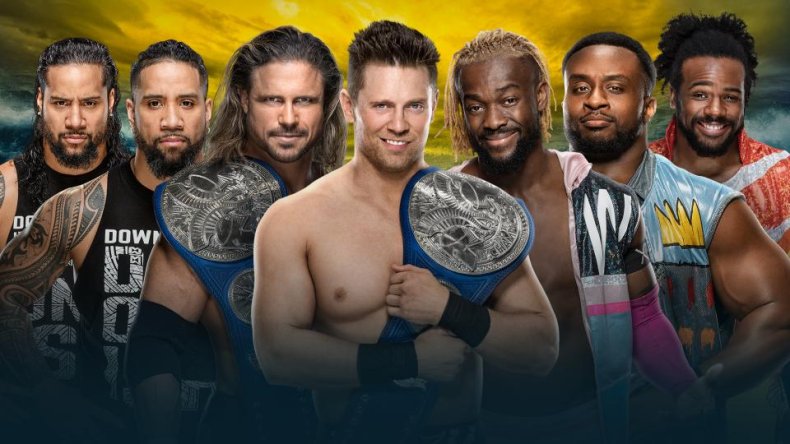 MIZ/MORRISON (c) vs THE USOS vs NEW DAY - SMACKDOWN TAG TEAM LADDER MATCH
This is another match that's reportedly being changed. The Miz is reportedly sick and won't make his match at WrestleMania. While we wait for the official announcement of what the match for the SmackDown Tag Team titles will be, both Rocco and Phil see Miz and Morrison retaining.
Here's Rocco's take: "I think Miz and Morrison will retain. I'd like to see them have a dominant title run. I feel like the other guys don't really need titles right now."
Phil - Miz/Morrison
Rocco - Miz/Morrison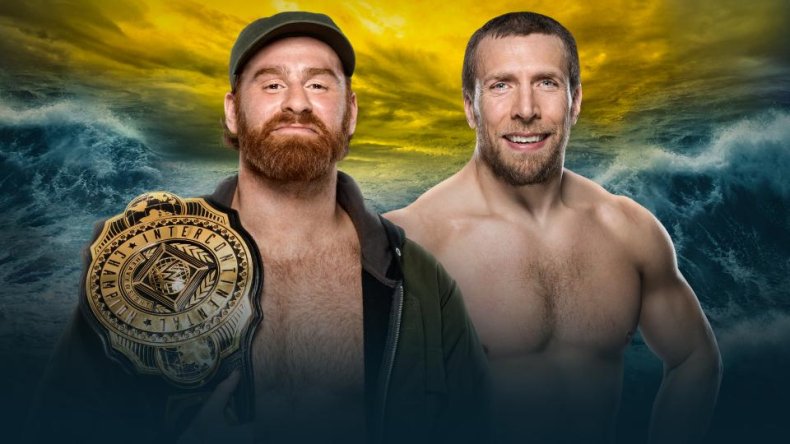 SAMI ZAYN (c) vs DANIEL BRYAN - INTERCONTINENTAL CHAMPIONSHIP MATCH
On paper this match could, and should, rule. Unfortunately Sami Zayn, despite being the Intercontinental Champion, hasn't really wrestled in a while.
Bryan and Gulak has been a revelation for both men, and Rocco and Phil would like to see that story continue. That will happen with Sami retaining.
Here's Rocco's take: "Gotta say Sami, as much as I want DB and love him with Gulak. But Sami has Shin and Cesaro so....maybe this is where we see Chad Gable join them?"
Phil - Sami
Rocco - Sami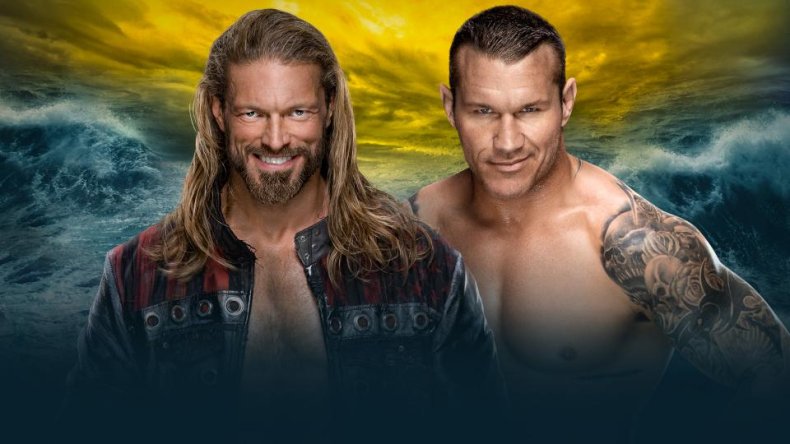 EDGE vs RANDY ORTON - LAST MAN STANDING MATCH
This is Edge's first match in nine years against a veteran who can take a loss at WrestleMania. This one is a no-brainer.
Phil - Edge
Rocco - Edge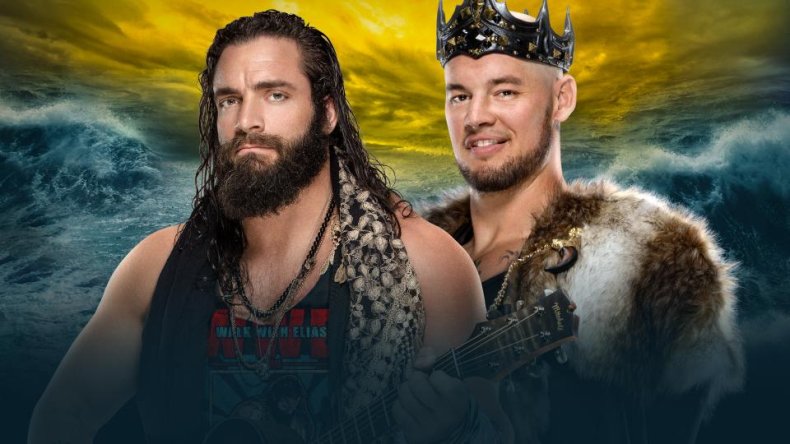 KING CORBIN vs ELIAS
In a match made by WrestleMania 36 host, Rob Gronkowski (yes, really), Elias and King Corbin will take their grudge match into the weekend.
Corbin has had the upper hand recently, but he has also been taking a lot of losses lately. A strong win at WrestleMania can do the King wonders post-Mania, and that's who both Phil and Rocco are taking.
Here's Rocco's take: "Going with King Corbin because he's my new heel, and I am putting all my eggs in his basket."
Phil - King Corbin
Rocco - King Corbin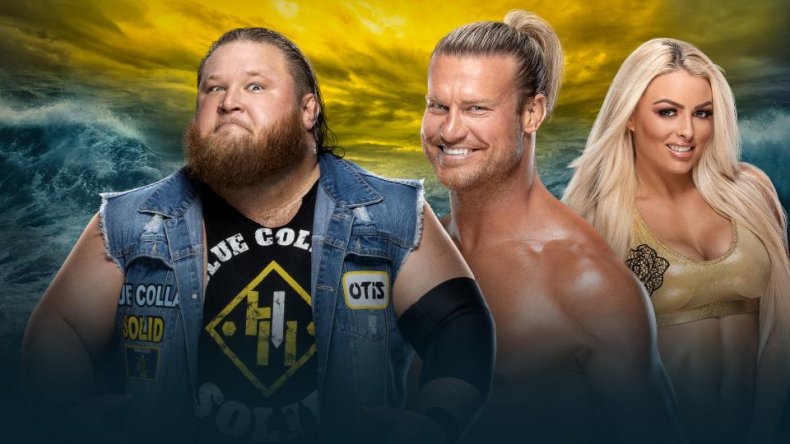 OTIS vs DOLPH ZIGGLER
In a match that may have the best build, Otis will take on Ziggler with Mandy Rose ringside.
Otis has been on the losing end in matches and in love recently, so, for the feel-good moment of WrestleMania 36, both Phil and Rocco want to see the member of Heavy Machinery win.
Phil - Otis
Rocco - Otis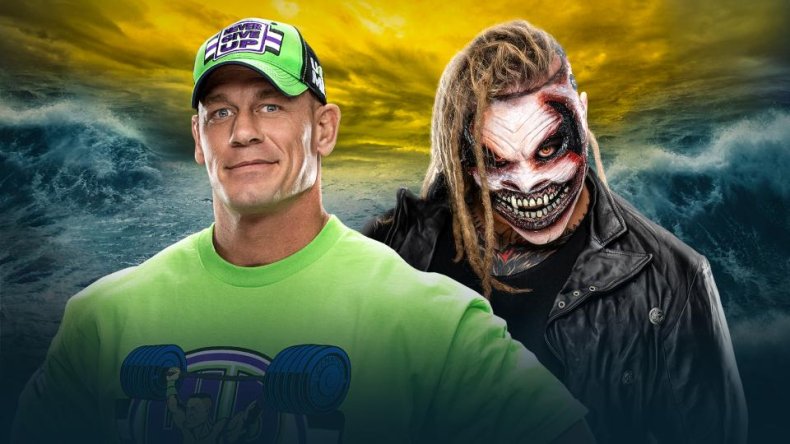 "THE FIEND" BRAY WYATT vs JOHN CENA - FIREFLY FUN HOUSE MATCH
This is a match years in the making. Cena is coming back for an impromptu bout against an old rival. With "Big Match" John having one foot in Hollywood on a full-time basis, it's time for Cena to put Wyatt over big time.
Phil - "The Fiend"
Rocco - "The Fiend"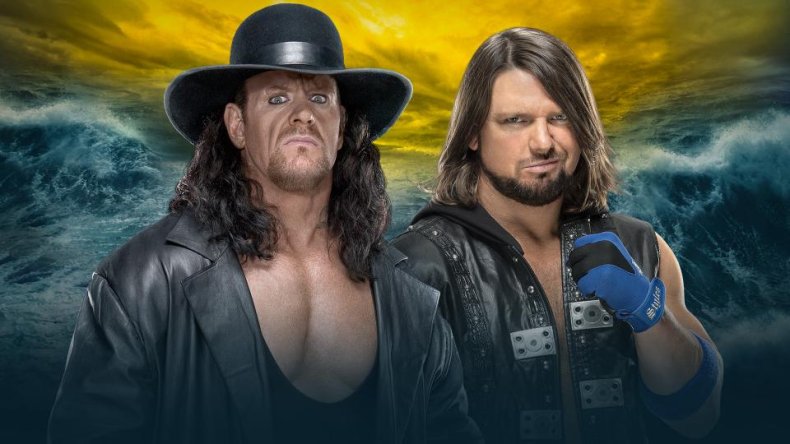 THE UNDERTAKER vs AJ STYLES - BONEYARD MATCH
The Undertaker is on a WrestleMania card once again, but this time against AJ Styles. Styles will likely have his buddies Gallows and Anderson with him in this Boneyard match, but can they overcome "The Phenom?"
Rocco and Phil both say, no.
Phil - Undertaker
Rocco - Undertaker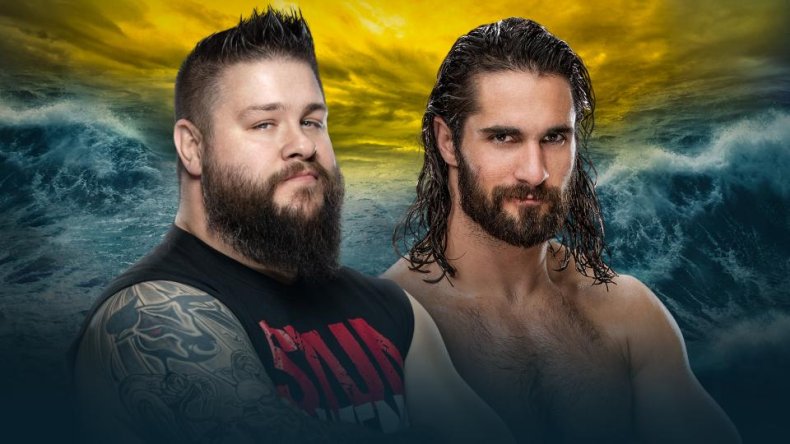 KEVIN OWENS vs SETH ROLLINS
This match may can steal the show. Rollins and Owens will finally go one-on-one at WrestleMania for the "soul" of Monday Night RAW.
Rollins has a lot of momentum heading into WrestleMania, but Phil believes this is where Kevin Owens will get his "WrestelMania Moment" to knock the "Monday Night Messiah" down a peg.
Rocco sees it going down differently. Here's Rocco's take: "Seth Rollins. I would prefer KO, but I don't see the point in him winning. Seth needs it to really establish dominance."
Phil - Kevin Owens
Rocco - Seth Rollins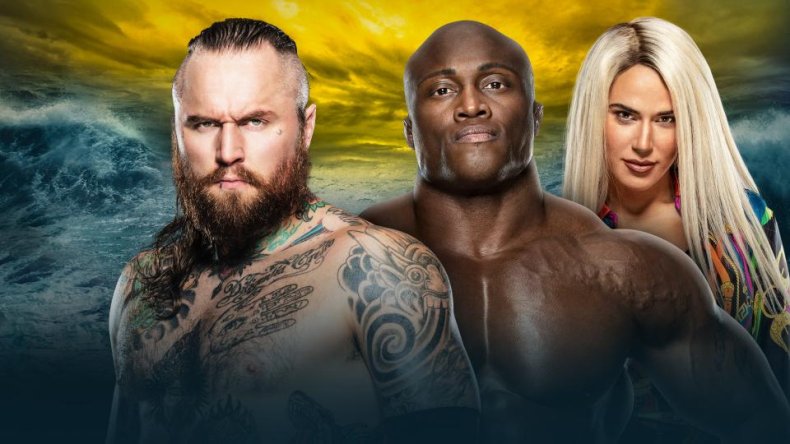 ALEISTER BLACK vs BOBBY LASHLEY
This match may be canceled, but it's still being advertised. Lashley and Black are set to go one-on-one at WrestleMania.
There's no story behind it, but both men can deliver an entertaining match. If this match still happens, both Phil and Rocco see Alesiter Black going over.
Phil - Aleister Black
Rocco - Aleister Black
WrestleMania 36 is scheduled for Saturday April 5 and Sunday, April 6.
What do you think of our picks? What are your predictions? Let us know in the comments section.
WWE WrestleMania 36 Predictions: Who Will Win This Weekend? | Sports