The WWII Invasion Russia Forgets And Poland Mourns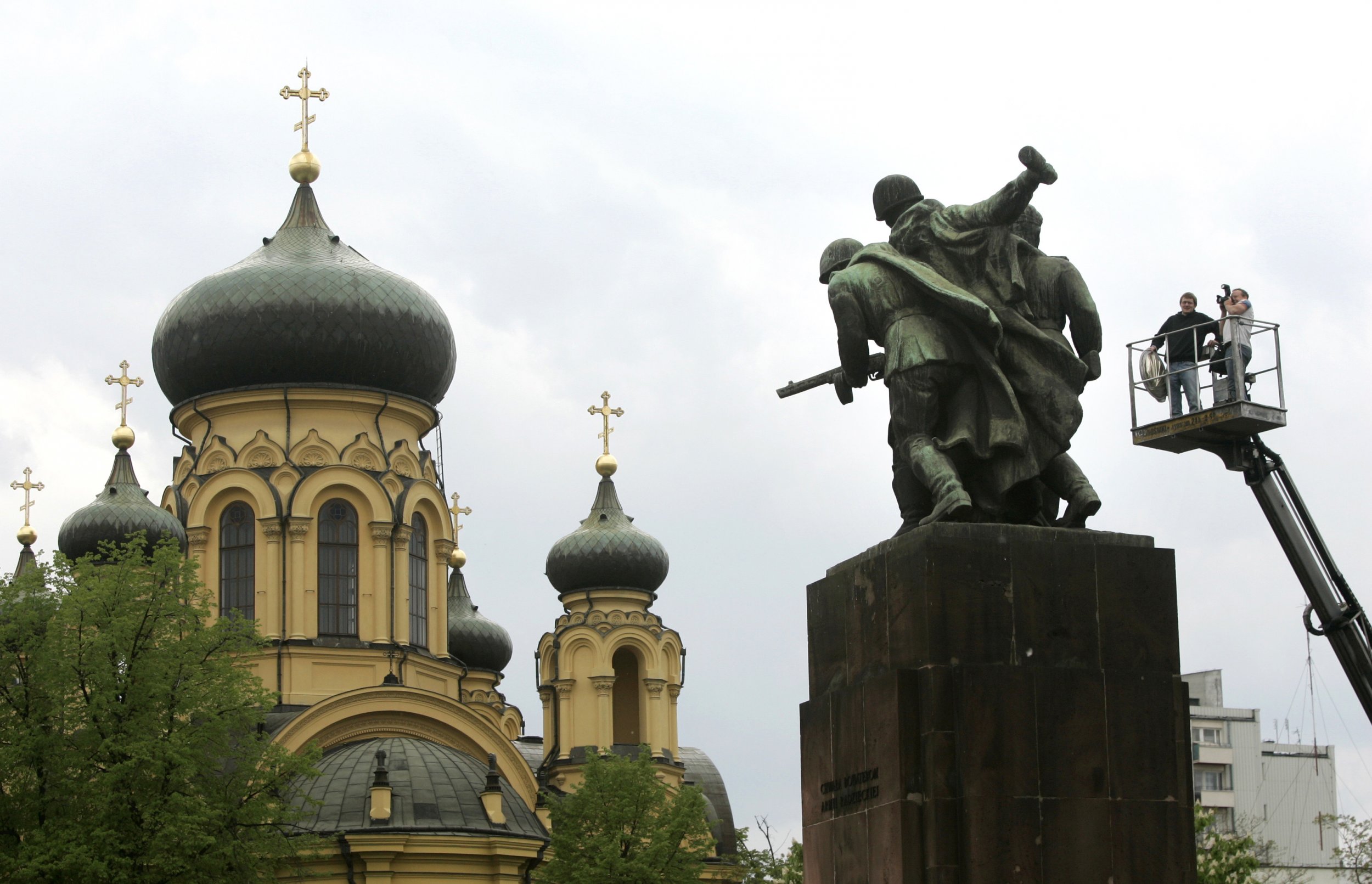 Poland marked a date over the weekend it considers instrumental in the stamping out of its independence after World War II at the hands of its neighbor, Russia. The weekend anniversary marks the surprise Soviet assault into Poland, which had come under attack by Germany only weeks before.
However, despite Moscow's own annual and bombastic World War II commemorations, most Russians today do not know or believe it happened.
President Andrzej Duda lead a wreath-laying ceremony in Warsaw on Sunday, dedicated to the thousands of Poles, killed by the Soviet assault from the east, only weeks after the Nazi army attacked Poland from the west.
In a now infamous secret pact, Berlin and Moscow had agreed to split their mutual neighbor without declaring war on one another—a relationship that lasted almost two years, until German troops took the Soviet Union by surprise, attacking east.
When asked about the secret pact to split Poland—once denied by the Soviet Union—33 percent of Russians have never heard of it, while another 17 percent have and do not believe it, Russian pollster the Levada Center reports.
Only 40 percent of Russians believe that the secret deal to split Poland actually existed. In Soviet times, the Kremlin claimed that its troops were going into Poland to protect Russian-speaking Ukrainians and Belarusians in eastern Poland.
When asked what the date of the assault signified, only 11 percent of Russians gave the correct answer, while 29 percent said it marked the start of World War II, while another seven percent thought this was the date that Germany attacked the Soviet Union.
Nearly half (45 percent) said they did not know what the date signified. However when asked if they approved of Joseph Stalin's signing of a non-aggression treaty with Adolf Hitler, 45 percent of Russians said they definitely or largely did. Only 17 percent definitely or largely condemned the treaty. The rest were unsure how they felt.
Poland regards itself as a country invaded by two totalitarian regimes in World War II, and in post-Soviet times the Kremlin issued numerous signals that it will follow in Germany's footsteps and accept responsibility for Soviet atrocities during the war.
Vladimir Putin angered many Communist hardliners at home in 2010 by visiting Poland to mourn one of the largest massacres of Polish forces by Soviet troops near Katyn. Despite evidence to the contrary, the Soviet explanation for the murder of 20,000 Poles whose bodies were found in mass graves in western Russia, was that German troops were to blame.
The year prior, Putin visited Poland to condemn the non-aggression pact between Moscow and Berlin as morally wrong, saying: "We must admit these mistakes. Our country has done this."
As relations between Russia and the West have worsened over Moscow's annexation of Crimea from Ukraine in 2014, Putin and the government at large have become much more defensive about the Soviet contribution to the war.
In his address to parliament last year, Putin told lawmakers that Moscow's role was not of an accomplice but of an alarm bell, making "direct proposals for joint action and collective defence" to the West. Under a recently passed law, Russia's supreme court convicted a blogger last year for claiming that the Soviet Union invaded Poland, setting a legal precedent for jailing anyone who does so. In the meantime, the approval rating for authoritarian wartime leader Joseph Stalin has only increased.