Wyatt Cenac Says Jon Stewart Screamed at Him Over 'Daily Show' Segment on Racism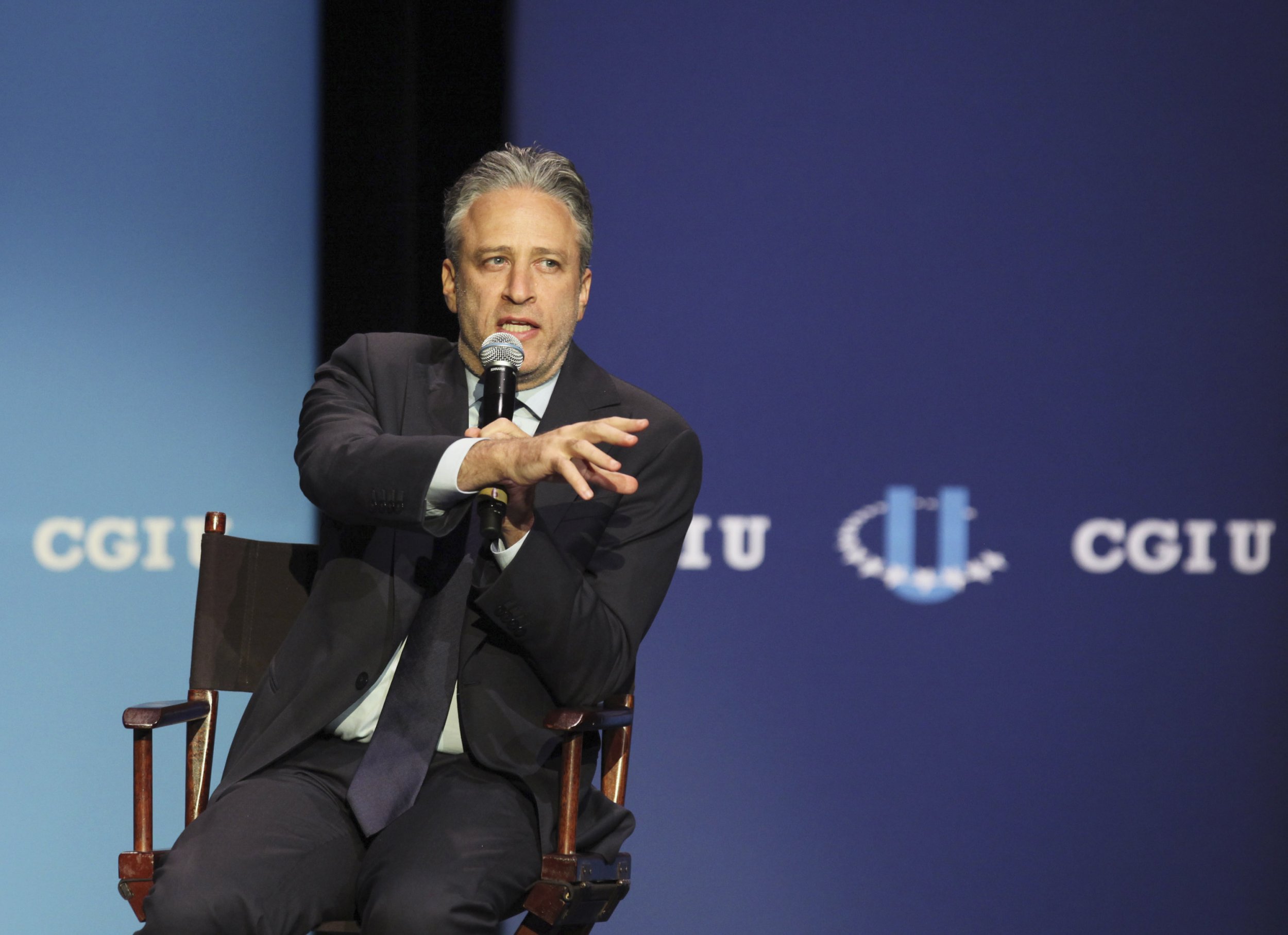 Comedian Wyatt Cenac appeared on Marc Maron's WTF podcast Thursday and opened up about his rocky relationship with Jon Stewart.
Cenac was a correspondent and writer for The Daily Show for more than four years, but said he never got along well with the host. "I really wanted to connect with him in that sort of paternal way, and that wasn't his thing," Cenac said on the podcast, adding that the longest conversation he ever had with Stewart was on the day he quit.
When Maron asked what happened between them, Cenac delved into a long and uncomfortable story about confronting Stewart over a segment involving racism in 2011. The comedian was the only black writer at The Daily Show. Cenac was initially bothered by a segment in which Stewart used a "black voice" to poke fun at presidential candidate Herman Cain. After heavy criticism from Fox News, Stewart wanted to respond with a segment suggesting that all his impressions are racist, which Cenac described as "overly defensive."
According to Cenac's account, he suggested dropping the segment, and Stewart responded with, "What are you trying to say? There's a tone in your voice." When Cenac repeated his concerns, Stewart told him to "fuck off" and started screaming at the writer.
"He stormed out," Cenac said, "and I didn't know if I had been fired." (He wasn't.)
Afterward, Cenac went outside and cried. He spoke to Maron about what it's like to be the only black writer in an environment where he's forced to "represent my community." As he put it on WTF, "Sadly, I think that's the burden a lot of people have to have when you are 'the one.' You represent something bigger than yourself whether you want to or not."
This isn't the first time Stewart has been accused of responding poorly when questioned about racism. In an essay for Salon, writer Alison Kinney described being dismissed when she attended a Daily Show taping and called out the warm-up comedian's racist jokes.
Representatives for The Daily Show were not immediately available to comment. Stewart's long tenure as Daily Show host comes to a close next month; he will be replaced by South African comedian Trevor Noah.
Listen to the full WTF episode with Wyatt Cenac here.