One of the biggest 2020 stories in gaming was the acquisition of ZeniMax by Microsoft in September.
ZeniMax is the parent company of popular gaming studios such as Bethesda and Id, among many others. The $7.5 billion deal means that franchises like Fallout, Elder Scrolls and Doom are now under the Xbox/Microsoft umbrella, but this development has left a lot of questions regarding exclusivity.
Would new games from these studios now become Xbox exclusives, leaving Nintendo Switch and PS4/PS5 owners out in the cold?
How this deal will affect the gaming landscape in the future is still unclear, but Xbox head Phil Spencer was asked about the deal in a new interview with Kotaku. The Xbox boss was specifically asked if the company could recoup the money they spent by not putting games like the upcoming The Elder Scrolls VI on PlayStation.
Spencer says they can, but offered a bit more to answer the interviewer's question.
"I don't want to be flip about that. This deal was not done to take games away from another player base like that," Spencer said. "Nowhere in the documentation that we put together was: 'How do we keep other players from playing these games?' We want more people to be able to play games, not fewer people to be able to go play games. But I'll also say in the model—I'm just answering directly the question that you had—when I think about where people are going to be playing and the number of devices that we had, and we have xCloud and PC and Game Pass and our console base, I don't have to go ship those games on any other platform other than the platforms that we support in order to kind of make the deal work for us. Whatever that means."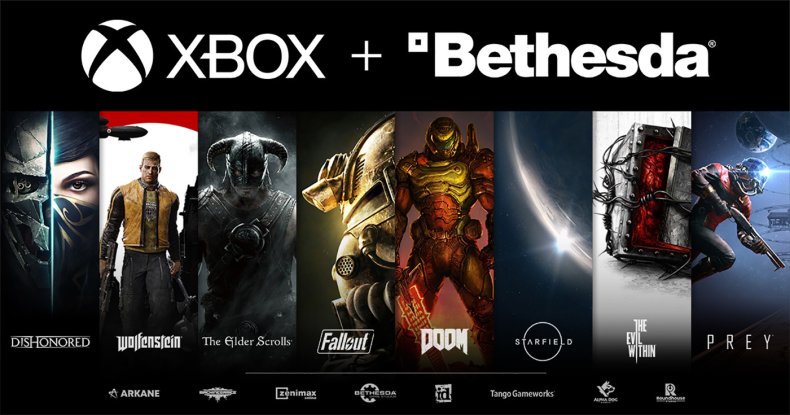 While Spencer didn't outright say that those major titles will be exclusive to the Xbox ecosystem in the future, he did point out that there are plenty of ways to play Xbox games not on the dedicated home console.
Microsoft does support its titles on PC and offers them via its Netflix-style Game Pass, as well as xCloud, the company's streaming service on Android devices.
Spencer did confirm in a previous interview that Xbox will commit to Bethesda's previously announced PS5 timed-exclusives Deathloop and Ghost Wire: Tokyo. Those two games will release on PS5 first, before coming to Xbox and PC at a later date.
In that same interview, Spencer confirmed that the upcoming Starfield will be released on Xbox, PC and Game Pass, but said that any releases on other consoles will be considered on a "case-by-case basis."
Fans hoping for answers as to how Xbox will handle future releases of these popular franchises will just have to wait and see.
In the same Kotaku interview, Spencer also talked about the launch of the Xbox Series X/S, their connection with Nintendo and much more.
What do you think about Xbox's purchase of ZeniMax Games studios? Let us know in the comments section.