Xbox Series X Restock Update for Amazon, Walmart, Target, Costco, GameStop and More
Xbox Series X restocks are expected tomorrow at a couple of outlets, and there is still a remote possibility that you might be able to pick one up from Target if you are lucky. Otherwise, the "Xbox Insider" programme might be a good way to increase your chances of getting a hold of the next-gen console.
Below is a breakdown of the latest information on Xbox Series X restocks.
Walmart Xbox Series X Restock
An Xbox Series X restock at Walmart is an increasingly likely prospect this week.
As of tomorrow (Thursday, July 15), it will have been over a fortnight since the merchant was last selling the next-generation hardware, so it is overdue. Moreover, console tracker Matt Swider has forecast a Walmart drop for tomorrow and his sources are usually quite reliable.
If the restock does occur on Thursday, it will be at around 3 p.m. as that is always when Walmart releases its new supplies.
In the meantime, you can technically add an Xbox Series X to your Walmart basket right now, but it will be for an inflated cost. This is because those particular units are being traded by independent resellers (and not the outlet itself) who can charge however much they want.
For example, there is currently an Xbox Series X on the website that is listed for $781. For comparison, the recommended manufacturer's price is $499, so you might as well just wait for the expected restock tomorrow to get a fairer deal.
Check Xbox Series X restock at Walmart
Microsoft Store Xbox Series X Restock
The cheaper Xbox Series S was available from Microsoft's own official storefront yesterday at the standard price of $299. This is unfortunately sold out now.
The good news is that there is actually a way you can increase your chances of getting an Xbox Series X from Microsoft. If you already own an Xbox One, then you just need to register for the "Xbox Insiders" program.
This is essentially a pilot group that trials new features for Xbox (like updated accessibility settings, changes to the quick resume function, and early-access builds of certain titles) before they are released to the wider public.
One of the features that is currently being tested through the group is a "Console Purchase Pilot", which will allow Xbox One users to order an Xbox Series X through their older machine. It is worth noting that you are not guaranteed a spot on this pilot simply by registering, but it is worth a try.
To register for the Xbox Insiders programme, you just need to download the relevant app from the Xbox Store and accept the terms and conditions. If you then navigate to the preview tab, you will find the "Console Purchase Pilot".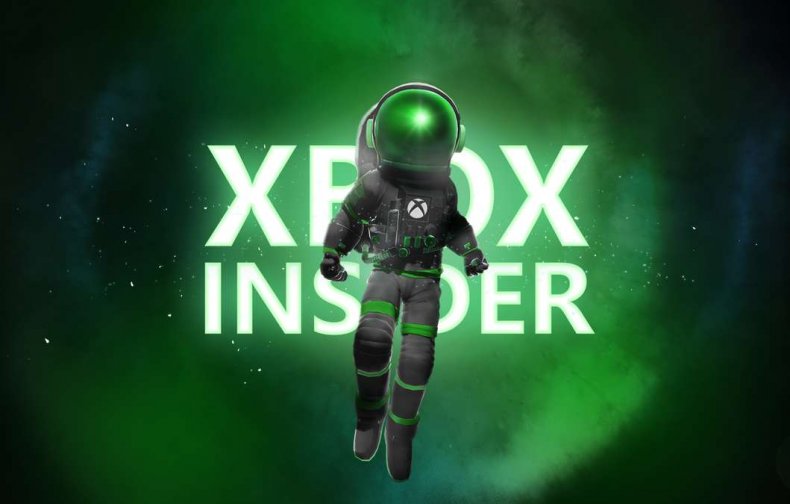 Best Buy Xbox Series X Restock
Best Buy is another merchant that could potentially be restocking this week according to industry analysts. If that happens, it will almost certainly be tomorrow, as the retailer tends to replenish its inventory on Thursdays.
For timely updates on Best Buy's Xbox stock, follow the likes of @Wario64 and @GYXdeals on Twitter.
Check Xbox Series X restock at Best Buy
Target Xbox Series X Restock
Your chances of getting an Xbox Series X from Target will vary greatly depending on where you live. This is because the retailer has changed its distribution model so that it is no longer coordinating nationwide drops like everywhere else. From now on, individual stores will be releasing their stock as and when it becomes available.
You can search by location on Target's website to see if there any Xbox Series X units near you. If you do manage to find one then it will not be sent out for delivery, and you will have to travel to the store in question to collect it.
Given that these restocks are now happening on a store-by-store basis, it is hard to say with any certainty when the console will next be available. To be in with a decent chance of getting an Xbox Series X from Target, you will just have to make a habit of routinely checking the website to see if any nearby stores are offering it.
Check Xbox Series X restock at Target
Antonline Xbox Series X Restock
While the Xbox Series X is currently unavailable from Antonline, you can place an order for the less-powerful Series S model.
This cheaper alternative is bundled with an extra wireless controller for a total cost of $359.98.
Check Xbox Series X restock at Antonline
Costco Xbox Series X Restock
You can also order the all-digital Xbox Series S from Costco, where it is currently being offered as a member-exclusive item. This means that you will need to already be paying for a yearly subscription if you want to add the console to your basket.
Meanwhile, the Xbox Series X is not available on the Costco website in any capacity.
Check Xbox Series X restock at Costco
Newegg Xbox Series X Restock
Whenever popular electronics (like the PS5 or gaming PC components) are available at Newegg you will need to enter a random lottery to have a shot at purchasing them.
These are known as "Shuffle Draws" and there are currently none that include the Xbox Series X. To be alerted as soon as one of these lotteries does open, follow @Wario64 and @GYXdeals on Twitter.
Check Xbox Series X restock at Newegg
GameStop Xbox Series X Restock
GameStop is actually overdue for an Xbox Series X restock, as it has been nearly a month since their last one.
As such, console trackers like Matt Swider are suggesting that GameStop could be releasing new units in the near future, although there is no precise ETA as of yet.
Check Xbox Series X restock at GameStop
Amazon Xbox Series X Restock
At the time of writing, you are unable to purchase either the Xbox Series X or the Xbox Series S from the Amazon marketplace. There is currently no word on when this situation might change.
Check Xbox Series X restock at Amazon
Newsweek has affiliate partnerships. If you make a purchase using our links, we may earn a share of the sale.