'Xena: Warrior Princess' Finally Comes Out, But Why Did it Take So Long?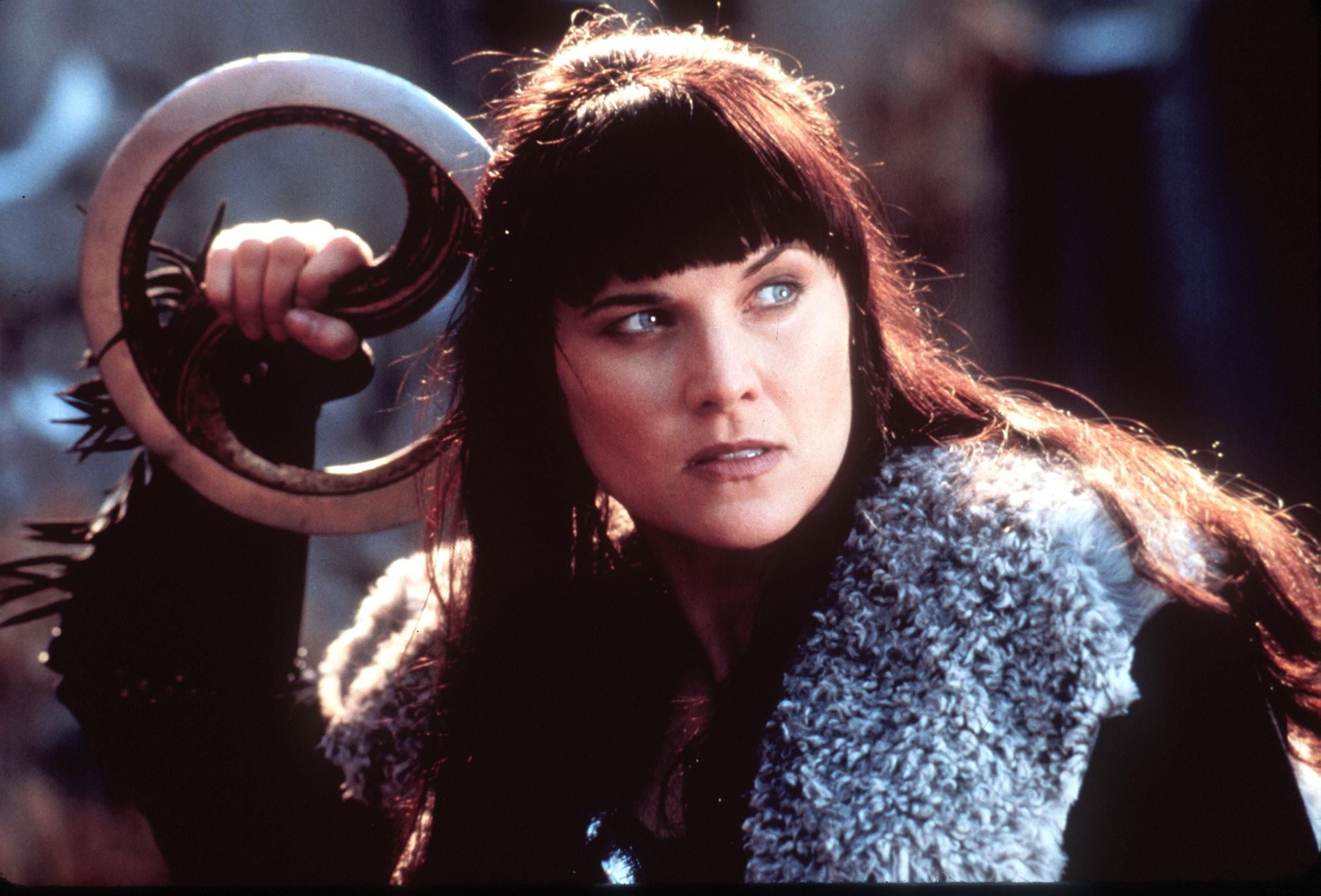 News of a new Xena: Warrior Princess series in 2015 prompted much speculation—who could possibly fill Lucy Lawless's shoes? Will it be as good as the original? And perhaps most importantly for fans of the 1990s series: Will the new show finally address Xena's previously ambiguous sexuality? The answer to the latter is a big "yes."
Masterminded by Javier Grillo-Marxuach, the executive producer behind The CW's The 100, NBC has ordered a pilot for a potential new series and fans will be pleased to know there'll be little doubt about whether Xena and her trusty sidekick Gabrielle are more than just friends. Grillo-Marxuach said recently there would be "no reason" for him to do the show if he were unable to explore Xena's sexuality—something the original '90s series shied away from.
In 2016, we are used to seeing representations of the lesbian, gay, bisexual and transgender (LGBT) community in films and on television. In February, Carol, a movie about a lesbian romance, earned no less than six Oscar nominations. Female prison drama Orange is the New Black, meanwhile, is said to be Netflix's most-watched original series. But that wasn't the case in the 1990s when Xena and Gabrielle first burst onto the scene with their subtextual chemistry.
When the show launched in September 1995, there were no other prominent gay characters leading primetime shows on American TV. It wouldn't be for another two years that Ellen DeGeneres would boldly confirm her sexuality on her sitcom Ellen. Xena was born in a time when the LGBT movement was just starting to become part of the national conversation. "Entertainment never exists in a vacuum, isolated from the cultural advances and debates at any given time," says Ray Bradford, director of entertainment media at GLAAD. "When Xena: Warrior Princess began airing in 1995, gay rights laws were beginning to advance across several states."
Even in the case of DeGeneres, history has perhaps overlooked what happened at the time in comparison to the pivotal milestone it is seen as today. Bradford adds, "Though Ellen DeGeneres made history by coming out on her TV show in 1997, the public backlash prompted ABC to put a 'parental advisory' at the beginning of each episode."
By the time shows like Will & Grace came around, Xena, now a veteran program, had already entrenched itself deep in its mythology and character arcs so perhaps it was too late to deviate? But around the tail end of its run (Xena ended in 2002), a culture of LGBT television grew—from Buffy the Vampire Slayer's Willow Rosenberg coming out to the seminal Queer as Folk and The L Word.
Today there are LGBT characters in fictional shows like Orange is the New Black, Grillo-Marxuach's The 100, Empire and Grey's Anatomy, and that's just a small sample. But the fragmented television landscape between network programs, cable shows and streaming service originals suggests there's still a long way to go.
In the latest Where We Are on TV report, GLAAD's annual look at representation of LGBT people on television, data found that of the 881 series regulars—that's top-billed cast who (usually) appear in every episode—on network programming in the 2015-16 TV season, just 35 are expected to be identified as gay, lesbian or bisexual. That's four percent of the total figure, although this is seen as an improvement on the 32 characters in the previous year.
Cable and streaming shows tell a different story, however. Cable will have had 84 LGBT series regulars by season's end, and originals aired on Netflix, Amazon and other services will have had 43 regulars.
A Xena reboot, if it's ordered to series by NBC, would boost the number of LGBT series regulars on network television slightly, but is it enough to move the needle? Perhaps not in a significant way statistically. But there's something to be said about the value of a well-written LGBT character to a television show and its audience, as Grillo-Marxuach is fully aware. His modestly rated futuristic drama The 100 may not draw in the viewership of Scandal or The Walking Dead, but the reaction it elicited around the globe following the death of lesbian character Lexa proved its might.
And in a time where there were so few lesbian characters to look up to, for many in Xena's heyday, the suggestion or inference of a romance between Xena and Gabrielle was enough to strike a chord and show LGBT viewers that they weren't alone.
A more overt approach to tackling Xena's sexuality, then, could have greater impact. "Though the television landscape has changed in the last twenty years, so has acceptance of LGBT people, their lives and the rich diversity of our stories. Images matter," says Bradford. "And if Xena and Gabrielle can inspire audiences, especially LGBT youth, to accept who they are and claim their unique voice, then Xena: Warrior Princess can say it is continuing to move the needle forward."
Who knows, maybe Xena and her famous battle cry will even inspire other heroines on the big and small screens to come out. There is a Wonder Woman movie around the corner, isn't there?