Yale Investigating After Fraternity Accused of Racism for Blocking Black People From Party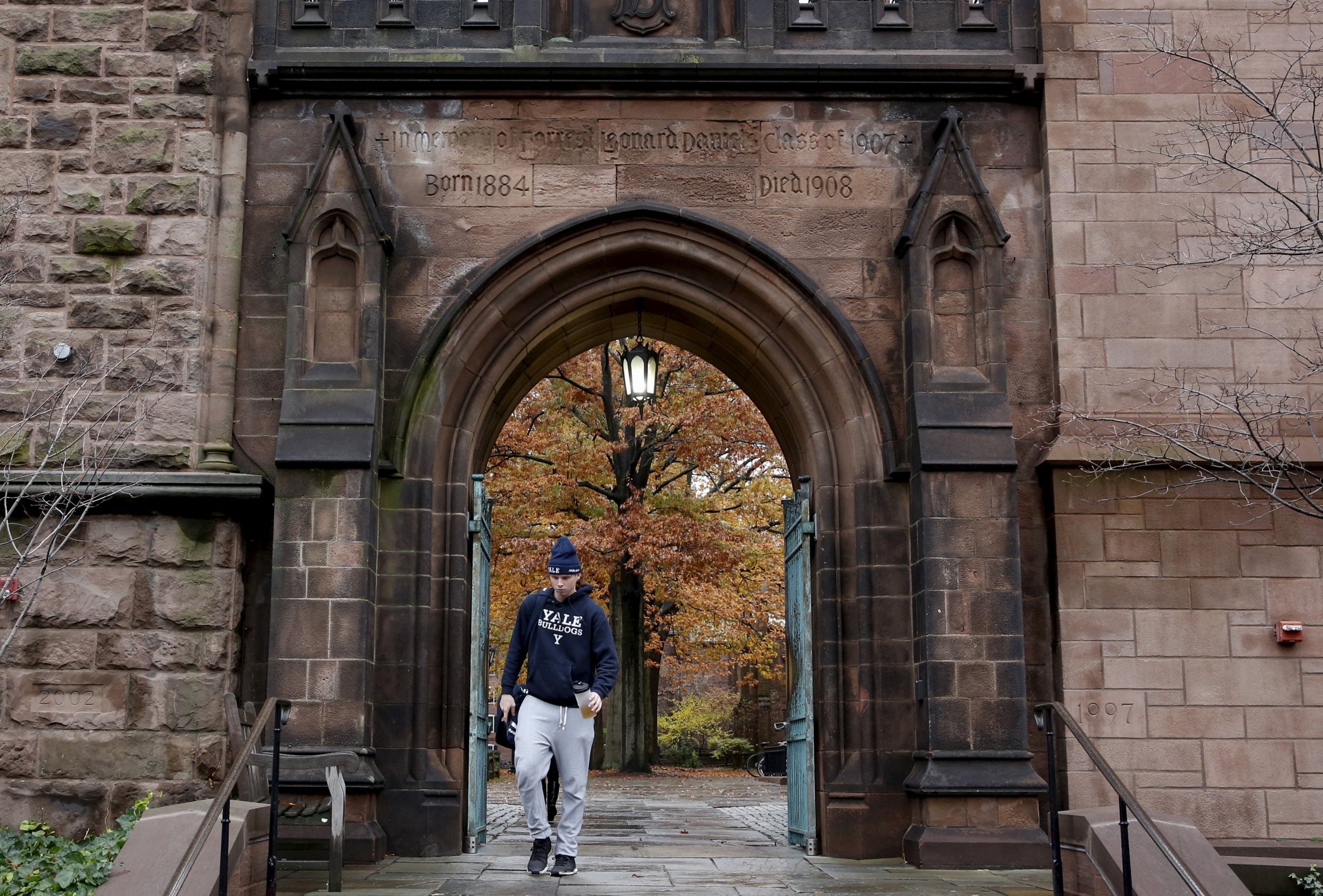 A fraternity at a Yale University college has been accused of racism by a mixed-race woman who says it refused to let her into a party over the weekend based on her skin color—a charge that the frat denies.
The school says it's begun an investigation into what happened at the doors of the Leo fraternity.
"The students I met with are very distressed by these allegations and wanted to do all they could to clarify things with the person who posted the item online," Burgwell Howard, associate vice president of student life at Yale, told the Yale Daily News Wednesday.
Howard said he plans to investigate the allegations. He did not immediately respond to a series of questions from Newsweek.
In an October 8 post on Facebook, Alexys Barrett wrote that she and her friends saw a mutual friend being turned away from a party at the Leo fraternity. "His response was that he couldn't get in and that he believed that there was a racial reason," she said when the group asked him about the party.
Barrett said she tried to get into the party alone but was told by two men at the door "that they were actually shutting down for the night and not letting anyone else in."
She wrote that she then witnessed a group of white men walk up to the door. "The guys at the door asked for IDs and let them in. That's when I believed that they didn't let me in because of the color of my skin," said Barrett, who does not attend Yale.
Related: Wisconsin University officials approve policy punishing students for protesting campus speakers
Barrett, whose mother is white and father is black, said that she crossed the street with her friends and called police to lodge a noise complaint against the fraternity.
"While we were out there, we witnessed many people get turned away because of the color of their skin," she claims. "Apparently, while I was on the phone, my friends watched a group of females try to get into the party. They let all the white girls in and [were] not going to let the one black girl in until they saw the reaction of her white female friends."
The fraternity disputes her accusations. "We want to make sure everyone is aware that the individual was turned away because of our policy to only admit Yale students with a Yale ID or those accompanied by Yale students with a Yale ID," the fraternity wrote Tuesday in a Facebook post.
Barrett's accusation of racism is not the first to have been leveled against the fraternity. In 2015, when Leo was still affiliated with the national fraternity Sigma Alpha Epsilon (SAE), a series of protests on Yale's campus were sparked after a visiting student from Columbia University accused the Yale chapter of holding a "white girls only" Halloween party.
A subsequent investigation by Howard found "no evidence of systematic discrimination against people of color." The fraternity was found to be in violation of Yale's sexual misconduct policy in early 2015 following a scandal involving a pledge ceremony the year before.
In May 2016 the fraternity distanced itself from SAE and changed its name to Leo, adopting a set of diversity and inclusion policies.
"I never thought that this would have been a reason I would call the cops," Barrett wrote in her Facebook post.