Yanking Licenses from Shelters Puts Children at Risk | Opinion
After nearly 18 months in close quarters with their families, many children are excited for the return of school, changes in routine and opportunities to try something new. There will be no comparable moment for children living in government shelters around the country, who would give anything to be reunited with trusted adults, to be in a home where the sights, sounds, tastes and touches would be familiar. For migrant children in government shelters in Texas, the prospects are even more troubling.
Like any child, children in immigration proceedings have a right to safety and access to support systems and child appropriate settings for education and play. Texas Governor Greg Abbott's latest decision to strip shelters of state licenses deprives immigrant children of these basic rights and of the chance to be seen first and foremost as children.
Across Texas, migrant children pass through federal shelters that operate under licenses issued by state child welfare authorities. On Sept. 1, those shelters were stripped of state licenses under an order issued by Governor Abbott—an order targeting only facilities for migrant children. Although Texas authorities issued a rule that will allow these facilities to operate temporarily without licenses, without state oversight, inspection and guidelines, there is little guarantee that the facilities will be safe.
Children who come to the United States seeking safety or a chance at a better life often survive threats of violence, kidnapping and trafficking to make it to our borders. At the Young Center for Immigrant Children's Rights, we work with some of the most vulnerable children seeking protection in the United States. Many have survived persecution, abuse and violence. They have been forced to flee their homes because their communities are not safe for children, for LGBTQIA youth, for Indigenous families and kids, for teens who don't want to join local gangs, or for racial, religious and ethnic minorities. After leaving dangerous circumstances in their home communities—leaving behind loved ones and essential support systems—they travel hundreds, if not thousands, of miles. They come from all over the world because they hope they will find safety and an opportunity to reach their full potential in the United States.
After arriving at our border, they spend days in border stations with abysmal conditions, not fit for anyone. But because they are children, the law requires their transfer out of border stations to federal children's shelters. In these facilities, children wait for reunification with family members.
State licensing of facilities for children mandates that these facilities meet minimum requirements to protect children from abuse and exploitation and to provide appropriate spaces for children. From maintaining the ratio of staff members to children and regulating the physical space children have for recreation, sleep and education, to determining disciplinary practices and guidelines and guaranteeing access to clinical staff and health services, state licensing requirements are integral to children's safety and development. In addition to setting minimum standards of care, state licensing provides for oversight and inspection of facilities. State-licensed facilities are inspected for cleanliness, quality of care, available services, physical space, whether it's fit for children and availability of food and other essential needs of children before children are housed there. Those inspections may be planned or unannounced and may include interviews with children.
State oversight of children's facilities also includes mechanisms and opportunities for professionals working with children to report abuses of power in a setting where children often lack the power or mechanisms to advocate for themselves. This is especially important in Texas where virtually every adult is a mandated reporter. This means that any adult who witnesses abuse or exploitation of children is mandated to report it to the state.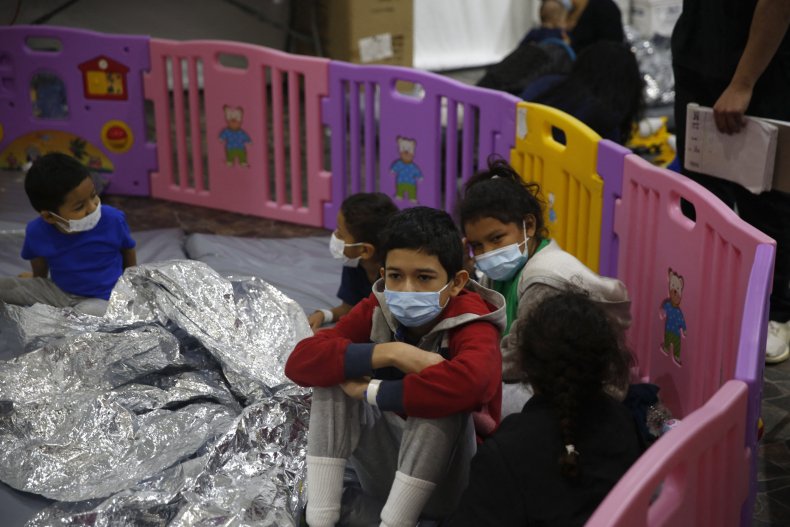 State licensing guidelines also govern adults' efforts to discipline children. Such as, how and under what circumstances children can be restrained, how long they can be restrained by facility staff and what steps staff should take to deescalate moments of actual or perceived crisis. We are not saying that state-licensed facilities do not have problems or that state licensing and oversight of facilities for children, as they currently operate, adequately protect children. State-licensed facilities are far from what we'd want in a truly child-centered process. State licensing does not guarantee that facilities ensure the safety and well-being of children and the state does not always sufficiently investigate harm or provide oversight. However, licensing serves an important function by setting standards and creating an oversight mechanism. Because of state licensing, advocates like my colleagues at the Young Center file reports to notify the state of potential violations. In response to these reports, the state can investigate actions by licensed shelters that put children's safety at risk and require those shelters to take corrective actions to maintain their licensing. In the most egregious cases, the state can strip the facility of its license.
The Texas governor has taken that safety-net away, but only for shelters caring for immigrant children. That decision will have dangerous—and in some cases irreparable—consequences for children. By allowing facilities to operate without state licensing, Texas is absolving itself of any responsibility for the safety and welfare of children in its state. Regardless of attitudes toward immigration, the state should care about all children and should do what it can to make sure all kids in its state are safe.
Instead of removing a vital mechanism for protecting particularly vulnerable children, government officials should work on expanding access to quality care by investing in small, community-based programs for children. This would include ensuring those programs are staffed with adults who not only pass background checks but have training in the care of children who have experienced trauma, and ensuring that any risks to children's safety in custody are swiftly investigated and removed. That's the very least we should offer to children who have already taken incredible measures to get to safety. Stripping children of vital protections because they are immigrants is not just discriminatory—it's dangerous.
As a community, as a nation, we are responsible for the safety and well-being of all the children in our country. All children are our children. All children are first and foremost children. There's no reason immigrant children should be treated differently.
Jane Liu is a senior litigation attorney with the Young Center for Immigrant Children's Rights.
Carrie Vander Hoek is the managing social worker at the Young Center's Harlingen office in Texas.
The views expressed in this article are the writers' own.