Yaphet Kotto: His 10 Essential Roles from 'Alien' to 'Live and Let Die'
Actor Yaphet Kotto, star of Alien, Live and Let Die and Homicide: Life on the Street has died aged 81, with his wife posting on Facebook paying tribute to the actor after he passed away in the Philippines. "You played a villain on some of your movies but for me you're a real hero and to a lot of people also," she wrote.
Selma director Ava DuVernay was among those leading the tributes to Kotto, writing on her social media, "He's one of those actors who deserved more than the parts he got." Despite a career that lasted four decades, Kotto was only nominated for one Emmy in 1976, and only starred in a number of projects after his role on Homicide: Life on the Street ended in 1999.
His career could have been very different, however – among the roles he had to turn down were Lando Calrissian in The Empire Strikes Back and Jean-Luc Picard in Star Trek: The Next Generation.
He did manage, however, to star in a wide range of projects, with a filmography that includes Shakespeare, sci-fi and Arnold Schwarzenegger. Here are some of his defining roles.
1968 - Carl in The Thomas Crown Affair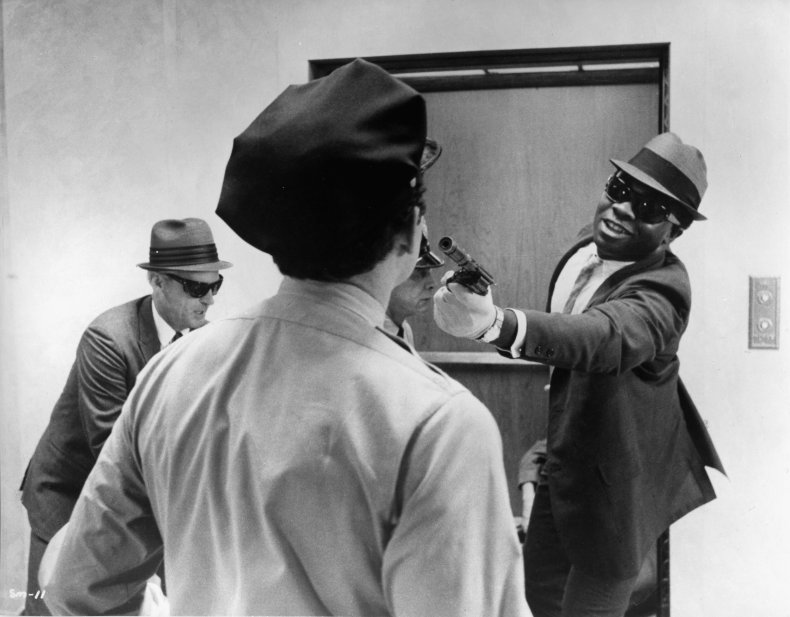 Though his first Hollywood role came in the 1964 movie Nothing But a Man, The Thomas Crown Affair is his first role in a big-budget Hollywood production. Starring Steve McQueen as a man who thinks he has pulled off the perfect bank heist, Kotto plays one of the robbers who make that heist possible.
1970 - Sonny Boy Mosby in The Liberation of L.B. Jones
The final film of Hollywood legend William Wyler, with a script from In the Heat of the Night's Stirling Silliphant, The Liberation of L. B. Jones was a personal favorite for Kotto. He said to The Big Issue: "My plan[was] to play parts that would open up the doors for others, and it worked. One of these movies was The Liberation of L. B. Jones—no one had seen a black man kill a white man onscreen prior to that. That movie created what would later be known as blaxploitation cinema."
1972 - Lt. Pope in Across 110th Street
In one of his first lead roles, Kotto played a strait-laced cop who has to investigate a robbery gone wrong in Harlem alongside an aging racist cop (Anthony Quinn) in a film made famous by its title track, performed by Bobby Womack.
1972 - Mark Johnson in The Limit
In 1972, Kotto made his sole film as a director, The Limit. Starring the actor as a motorcycle cop who has a run-in with a gang leader, the film is now very difficult to find despite recent reappraisals of the so-called 'blaxploitation' movement.
1973 - 'Mr. Big' in Live and Let Die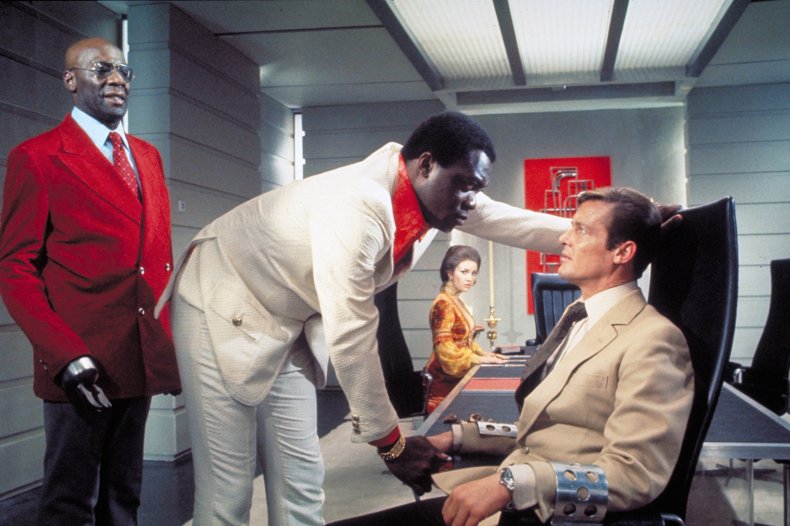 Kotto's defining role came in 1973 with Live and Let Die, the first James Bond film featuring Roger Moore as 007. In this movie, he plays Dr. Kanaga (aka Mr. Big), the drug baron behind a mysterious Caribbean island that eventually dies at the hands of an inflating gas pellet.
His experiences on this film, however, were not all positive. Speaking to The Big Issue in 2015, he said that he was banned from doing press for the movie or going to the premiere. He said: "They were afraid the public would react negatively to a black villain so they didn't play my character up. That hurt me a lot, man. I went through a lot of goddamn emotional hell because they were afraid people would be angry that a black guy was not being Sidney Poitier." Interestingly, Poitier was the actor the directors originally wanted for Kotto's role in Across 110th Street.
1977 - Idi Amin in Raid on Entebbe
Decades before Forest Whittaker won an Oscar for playing Ugandan dictator Idi Amin, Kotto's sole Emmy nomination came for the TV movie Raid on Entebbe. Co-starring Peter Finch and Charles Bronson, the film was released just six months after the true-life events took place, which saw a number of hostages rescued from the Ugandan airport. Directed by Irvin Kershner, it was Kotto's performance here that led to the director offering him the part of Lando in The Empire Strikes Back—a role Kotto had to turn down as he had signed on to do a film with Robert Redford.
1979 - Parker in Alien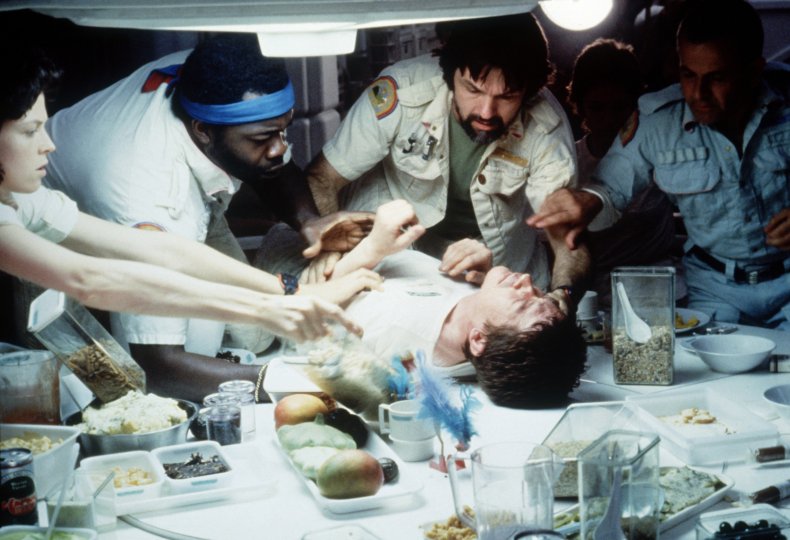 In the classic sci-fi horror, Kotto played the chief engineer aboard the ill-fated Nostromo—and the penultimate human to die in the movie after he has his head bitten off by a Xenomorph while collecting oxygen tanks.
1980 - Othello in Othello
At 19, Kotto performed in the only Shakespeare play to feature a Black man as its lead, Othello. In the early 1960s, he took the lead in the tragedy in an independent film version with an entirely Black creative crew, though it would not be screened publicly until 1980, once Kotto had become a Hollywood star.
1987 - William Laughlin in The Running Man
Kotto was third-billed in the Arnold Schwarzenegger-starring The Running Man, which saw the actor entering the eponymous proto-Hunger Games game show that saw him trying to escape being killed by hired assassins.
1993 - 1999 - Al Giardello in Homicide: Life on the Street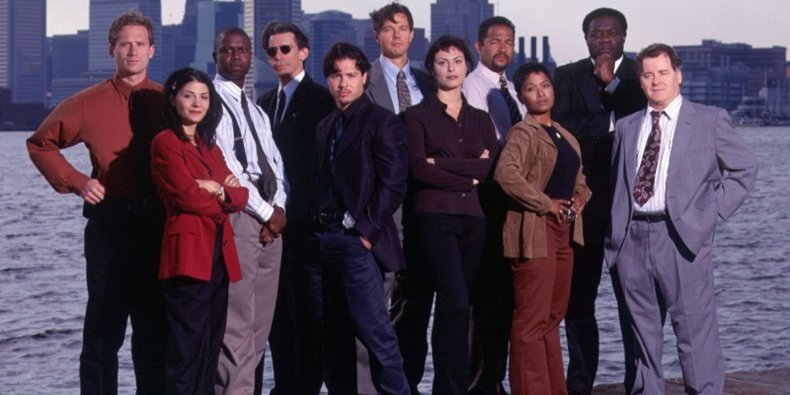 Kotto was one of only four actors who appeared in all 122 episodes of Homicide: Life on the Street, the Emmy-winning series NBC procedural often called one of the best TV series of all time. The actor played the lieutenant of the Baltimore Police Department Homicide Unit, in a role that would also crossover into Law & Order.
Homicide also led to one of Kotto's final roles, a cameo in the classic "Hamsterdam" episode of The Wire, created by David Simon, whose book was the basis of Homicide.