The fall 2020 anime season is heating up, with news that fans will be brought back to the world of Inuyasha with Yashahime: Princess Half Demon.
Years after the end of the beloved Inuyasha series, Yashahime will introduce fans to the children of Inuyasha, Kagome and Sesshomaru. Here's the official synopsis of the new anime, followed by the trailer to give more context as to what the Inuyasha sequel will entail:
"The anime stars Towa and Setsuna, the twin daughters of Sesshomaru who get separated in a forest fire. Towa ends up in modern times and is raised by Sota Higurashi, Kagome's little brother. Ten years later, they are reunited, but Setsuna is a demon slayer with no memories of her sister. Joined by Moroha, Inuyasha and Kagome's daughter, they set off on an adventure to regain their missing past."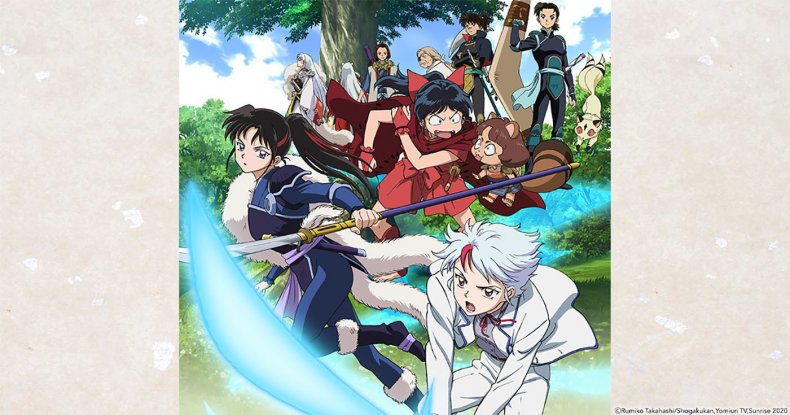 HOW TO WATCH YASHAHIME: PRINCESS HALF DEMON ONLINE
Yashahime: Princess Half Demon will debut in Japan on Saturday, October 3, but popular streaming services will bring the anime stateside.
Fans can expect the new series on services like Crunchyroll, Funimation, and Hulu on Saturday, starting at 6 a.m. EDT. New episodes will premiere on the services every Saturday.
CRUNCHYROLL
Crunchyroll will carry the simulcast of Yashahime: Princess Half Demon starting this Saturday.
The streaming service offers a 14-day free trial of its premium service. Like with other streaming services, you must sign up for an account and provide payment details. There is also a free version of Crunchyroll that includes ads.
The Crunchyroll app is also available on PlayStation 4 and Xbox One, as well as iOS and Android devices.
FUNIMATION
Funimation will also stream Yashahime this Saturday. To watch all of the episodes online, you can sign up for FunimationNow, which currently offers a free trial. You'll need to register a form of payment, but the first 14 days will be free.
FunimationNOW is available on iOS and Android devices, as well as Roku, and the PlayStation and Microsoft stores.
HULU
Hulu will also bring the Inuyasha series to its streaming service. Hulu is offering a free trial for the first month and has many different options for monthly rates. As per usual with other streaming services, you'll need to sign up with a valid email address and payment option. Fans can watch Hulu on home consoles like PS4, Xbox One and Nintendo Switch. Hulu is also available on Roku, iOS and Android devices.
Are you excited for the premiere of Yashahime? Let us know your favorite Inuyasha character in the comments section.