Yay! Melissa McCarthy is Returning to 'Gilmore Girls'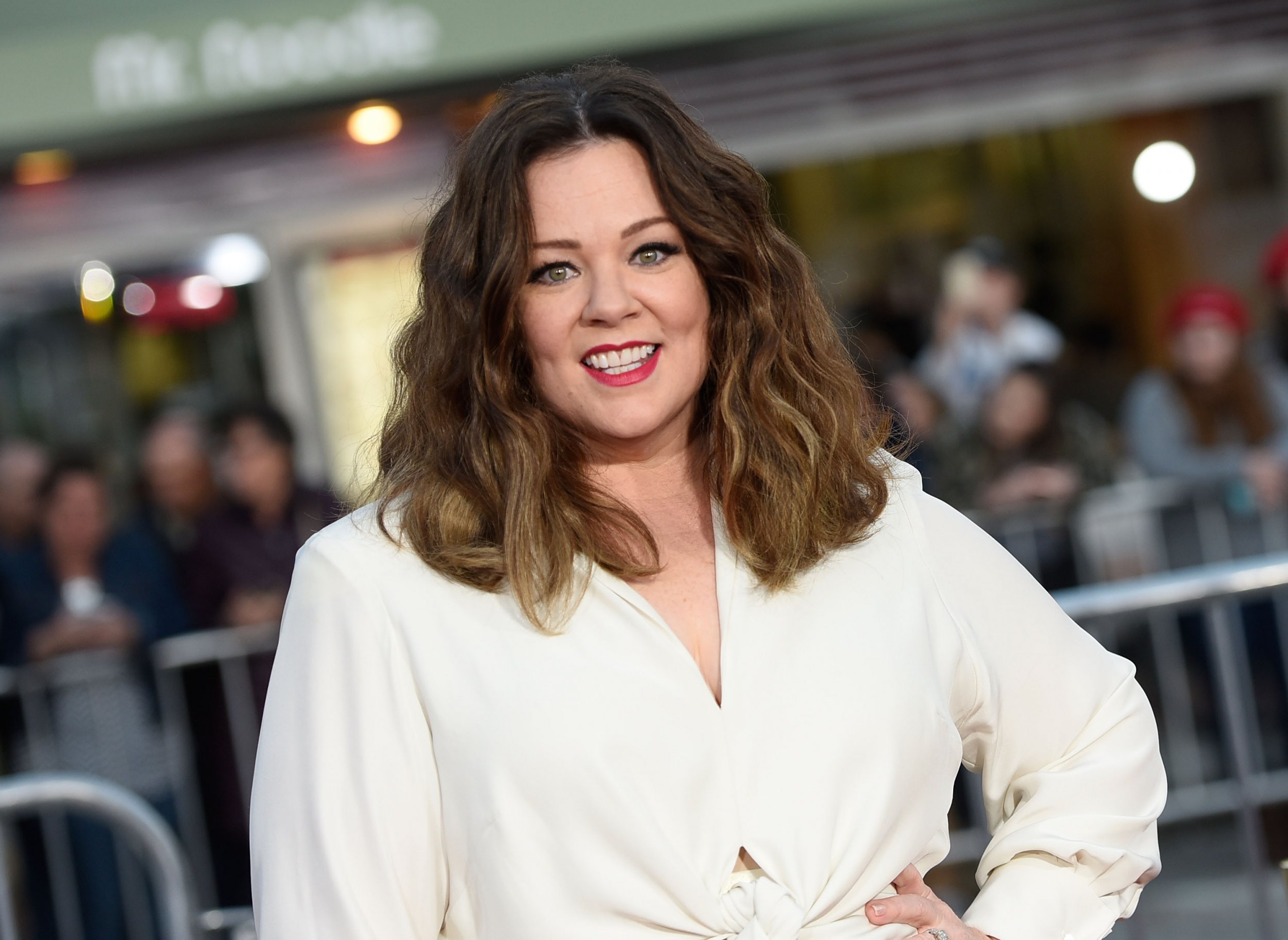 The Gilmore Girls reunion is complete! After months of speculation, Melissa McCarthy has confirmed she will reprise her role as chef Sookie St. James in Netflix's four-part revival of the classic teen drama.
The in-demand Ghostbusters star revealed the news on The Ellen DeGeneres Show , airing Friday, saying: "There has something I've been asked about so, so many times, and it hasn't worked out. They're making four new movies of the Gilmore Girls , which is a show that was near and dear to my heart for four years, and we could not get those schedules to work.
"There was a whole thing and then I was going to be out of the country, and literally about an hour and a half ago, we figured out that I'm going to go back and do it, and I am so excited! They're going to be amazing," she added.
Watch McCarthy's announcement below:
With her star-making turn in Hollywood over the last several years—in films such as Bridesmaids , Spy and the upcoming Ghostbusters —some doubt had been cast over whether McCarthy would return to the role that first made her famous.
A complicated back-and-forth ensued between the two sides, with McCarthy claiming in February that she hadn't been invited to take part. "Sadly no one asked me or Sookie to come back to Stars Hollow. Wish them all the best!" she tweeted.
At the time, the show's creator Amy Sherman-Palladino said Sookie wasn't written into the new episodes because they couldn't predict McCarthy's hectic schedule. "It was a character we knew we could not count on in terms of story, because [McCarthy] just simply wouldn't have that sort of time to carve out for us," she told TVLine.
Sherman-Palladino did extend an invite to the Oscar-nominated star, however, to pay a visit to the show's set and film a cameo.
But even just this week, speaking to Entertainment Weekly, the producer reiterated an appearance was unlikely. She said: "I've been told by her people for months, 'Can't happen. Can't happen. Can't happen.' There's nothing juicy or hidden here. It's a matter of she's one of the top working actresses in films today, and we are very proud of her."
It seems the stars have aligned, however, and the final piece of the Gilmore Girls jigsaw is complete.McCarthy will join show stars Lauren Graham and Alexis Bledel in the new season. Other returning stars include Scott Patterson, Keiko Agena, Kelly Bishop, Liza Weil, Jared Padalecki and Milo Ventimiglia.