Yazidi Ex-Slave Held By ISIS Urges U.N. To Save Refugees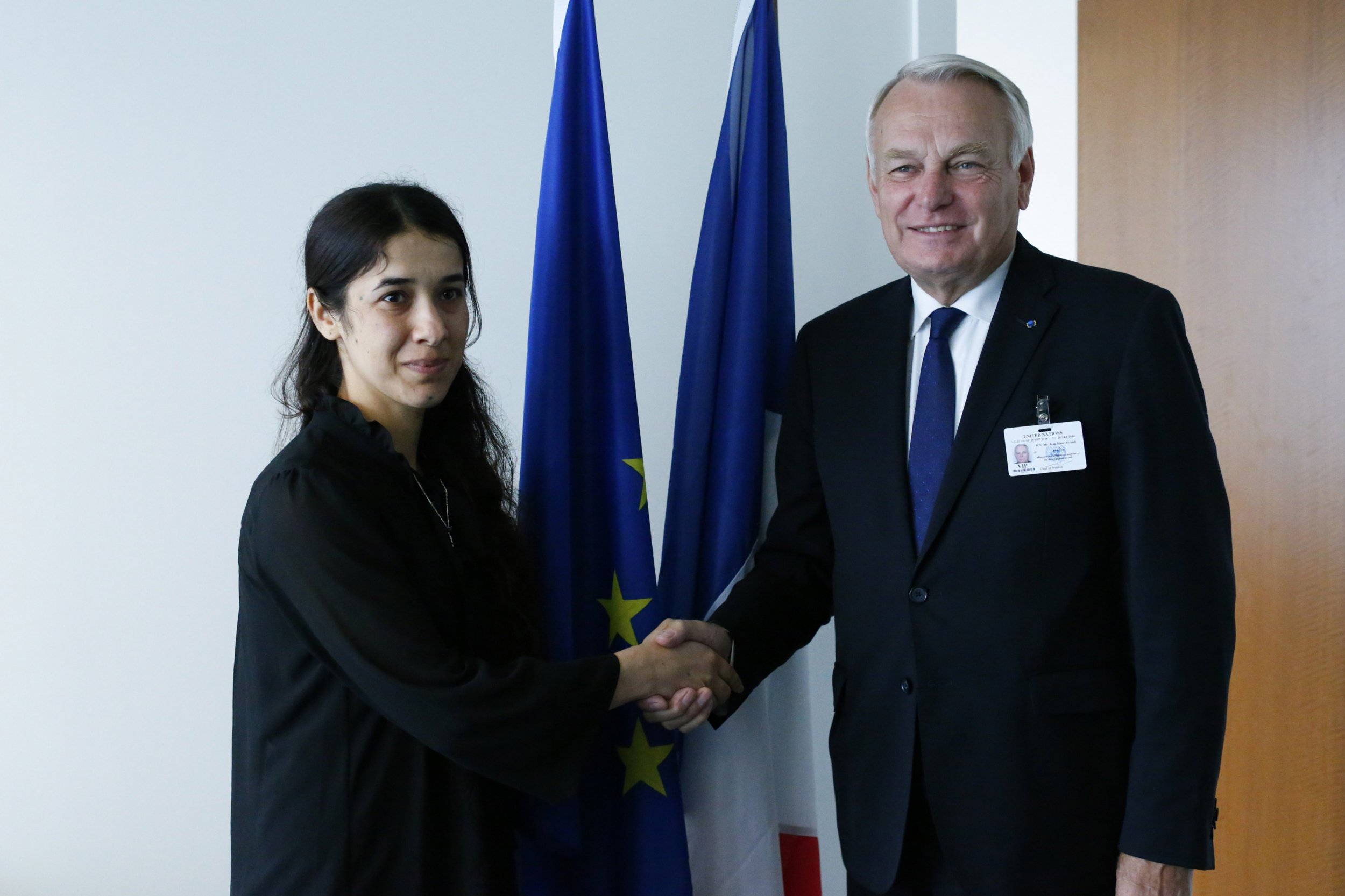 A Yazidi who the Islamic State militant group (ISIS) held captive and raped in Iraq has made an impassioned plea to the international community on Monday to act to end conflicts and save millions of refugees.
Nadia Murad, 23, who was joined by human rights lawyer Amal Clooney, her advocate and wife of Hollywood actor George, called on world leaders to think of humans before any other consideration in an address to the 71st General Assembly in New York.
"You decide whether it is to be war or peace," Murad said. "We have to address the causes of immigration, not just the immigration itself…We have to end wars and put humanity first."
ISIS held Murad for several months in 2014 after it swept across northern Iraq, displacing thousands of Yazidis. The radical Islamist group considers members of the sect "devil worshippers." It enslaved thousands of females from the Yazidi community and killed thousands of men.
"I wished that the rapes I endured by 12 terrorists were 12 bullets in my flesh," she said, adding that the world had to "stop the extermination of my people."
Clooney condemned the fact that "there has not been a single member of ISIS held accountable anywhere in the world for its genocide."
The U.N. has now appointed Murad as goodwill ambassador for its Office on Drugs and Crime and classified ISIS actions against the minority as a genocide in June, in what was the global body's first investigation into the treatment of the Yazidi people.
ISIS tried to systematically eliminate the Yazidis, committing murder on a grand scale and burying its victims in mass graves, selling Yazidi women as part of its callous sex trade, drafting young Yazidi boys into its ranks and forcing men to choose between conversion to Islam or death.