A Year After George Floyd's Death, Minneapolis Mayor Wants to Re-Fund Police
Minneapolis Mayor Jacob Frey remains opposed to calls for defunding the police one year after George Floyd was murdered in the city by former officer Derek Chauvin.
The Minneapolis City Council voted to cut $8 million from the police budget and reinvest $2 million community safety and mental health programs last year. Debates over more comprehensive police defunding proposals continue, while voters could weigh in on the issue in November if petitioners are successful in their effort to put a proposal replace the police with a "department of public safety" makes it on the ballot.
Meanwhile, the number of Minneapolis Police Department officers has dropped by a third, while violent crimes have been surging in the city. Frey, a Democrat, has opposed calls to defund the police while calling for police reforms and proposing new police funding. As part of a package of public safety proposals last week, Frey proposed an "aggressive timeline" to fully replenish the city's police officers by the end of 2023.
"We need to move with purpose right now," Frey said while discussing the police recruitment push, according to Minnesota Public Radio. "We need to move with compassion. We also need to move with a sense of urgency that does in fact affirm that Black lives matter."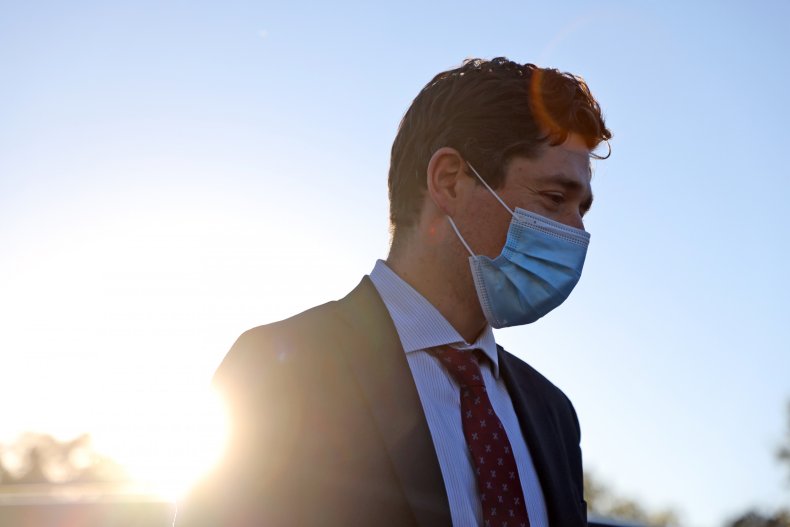 On Sunday, Frey called on state and federal agencies to help the understaffed Minneapolis Police Department combat the city's surge in violent crime. Police statistics indicate that murders and non-fatal shootings have more than doubled over the past year, while carjacking incidents have tripled, according to KMSP. Frey cited the increase while reiterating his opposition to police defunding on Monday.
"We don't need to break the work of police and law enforcement down in order to build these other very important programs up," Frey told KSTP. "You need law enforcement ... We need a department that's able to investigate these horrible crimes to make sure that the perpetrators that have shot kids are brought to justice."
Although some on the city council promised the "dismantle" the police department shortly after Floyd's death, the reduction in police since then has been largely due to officers quitting or retiring amid the COVID-19 pandemic and last summer's Floyd-inspired Black Lives Matter protests. Regardless, Frey believes that calls to defund the police were a factor in the surge of violence.
"It's just the reality of the solution, you know. When you make big, overarching statements that we're going to defund or abolish and dismantle the police department and get rid of all the officers, there's an impact to that," Frey told WCCO earlier this month. "Do we need massive change? Yes we do. We need accountability and culture shift within our department, and we need police."
Newsweek reached out to Frey's office for additional comment.