Yellow Stars, Jewish Celebrities and Why Some Say the Protest Trend Needs to Stop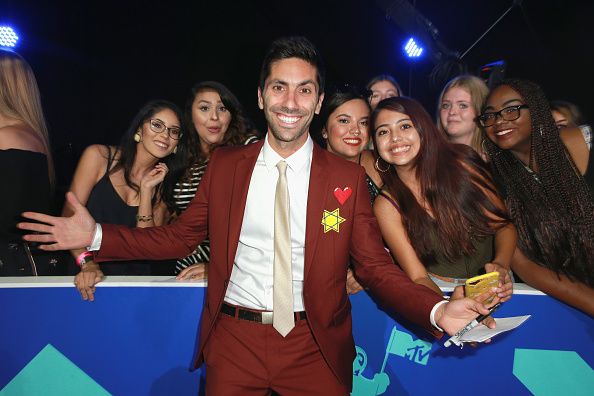 Billy Joel got uncharacteristically political at his latest Madison Square Garden concert, appearing for an encore with a yellow star pinned to his lapel and another on his back. The move now seems like it may have been a signal to other Jewish celebrities; Nev Schulman, star of MTV's Catfish, wore one to the MTV Video Music Awards on Sunday. His version of the display also included a small red heart badge above the star.
Related: Billy Joel Trolls Trump, Wears Star of David at Latest MSG Concert in NYC
"Since the unbelievable display of anti-Semitism and also with the white supremacy in Charlottesville, there's been an alarming rise of anti-Semitism across the country in the last few weeks," Schulman told Page Six. "People who somehow now think it's OK to vandalize synagogues or in Boston, someone smashed the Holocaust memorial. It's scary because we can't live in a country that allows for this hatred to be displayed on a regular basis without some kind of show on the other side."
He posted the Page Six story on Twitter, adding that "we cannot tolerate hate against any group or identity. I'm proud to be Jewish."
Schulman wasn't the only one to put his Judaism on unusually prominent display at the awards show. Producer and songwriter Jack Antonoff—who performed at the pre-show, introduced Lorde and accepted an award on behalf of Taylor Swift and Zayn Malik— donned a gold Star of David necklace. His girlfriend, actress, writer and producer Lena Dunham, tweeted that it had been "ordered from Amazon the minute Nazis became a fucking mainstream thing again." Max Joseph, who appears with Schulman on Catfish, wore a navy blue T-shirt stamped with the word "Jew" in white block letters. He tweeted a photo of himself in the shirt and said that "thankfully the VMAs are still a safe haven for racially, sexually, and culturally diverse weirdos."
But Schulman's version of protest against the hate on display in Charlottesville, Virginia, and all over the country, the yellow patch worn over his heart, specifically references the markers Jews were forced to wear to identify themselves as such under the Nazi regime during the Holocaust. The symbol represents a means of oppression that ultimately led to the murder of 6 million Jews. And not everyone is pleased that it's being borrowed in 2017.
"Few artifacts of the Holocaust move me like the yellow star," Andrew Silow-Carroll, editor in chief of the Jewish Telegraphic Agency, wrote in an op-ed, powerfully capturing the symbol's weight and impact. "They are almost comically, cartoonishly blunt, a child's idea of how to single out and shame an enemy," he added. "And in their bluntness and homeliness they make vivid the obscenity that was Nazism, the way a single bloodstained feather on the sidewalk conjures a vision of the violence that produced it."
While Silow-Carroll called Joel's wearing of the star "meaningful," he was less supportive of the repeat appearance on Schulman. "The gesture, while well meaning, seemed forced. I don't think anybody wants the yellow star to become this year's AIDS ribbon or Livestrong bracelet," he wrote. "The wearing of the yellow star seems the kind of gesture that can be made once, or sparingly, lest you diminish its shock value or begin to insult the experiences and memory of the people you are purporting to identify with and honor."
Schulman, however, seems to think that more figures of influence should follow suit rather than discontinue the trend. "Last night was I thought an opportunity to remind people that the Holocaust was not that long ago, throughout history Jews have been discriminated against," he told TMZ at the airport. "I'm Jewish. That's an important part of my cultural heritage. And I think it's important that we all come together, Jews for Jews, Jews for other minorities, to protect our history, our identity, and to let people know that OK to in any form display hate or discrimination," he added. "People are marching in the streets with Nazi flags… in a country that fought a war and defeated Nazis. I think anybody in a position of influence in the media, like Billy Joel, myself, I think it's important that we let people know that we're here, we identify in a certain way and that we're proud of that."
And if anyone doubts that "hate and ignorance are alive and well," Schulman wrote on Twitter on Monday, they need to look no further than the replies to TMZ's tweet about his yellow star.