Yellowstone Lake Was Invaded by Trout 25 Years Ago—and the Impact Was Felt Across the Entire Food Chain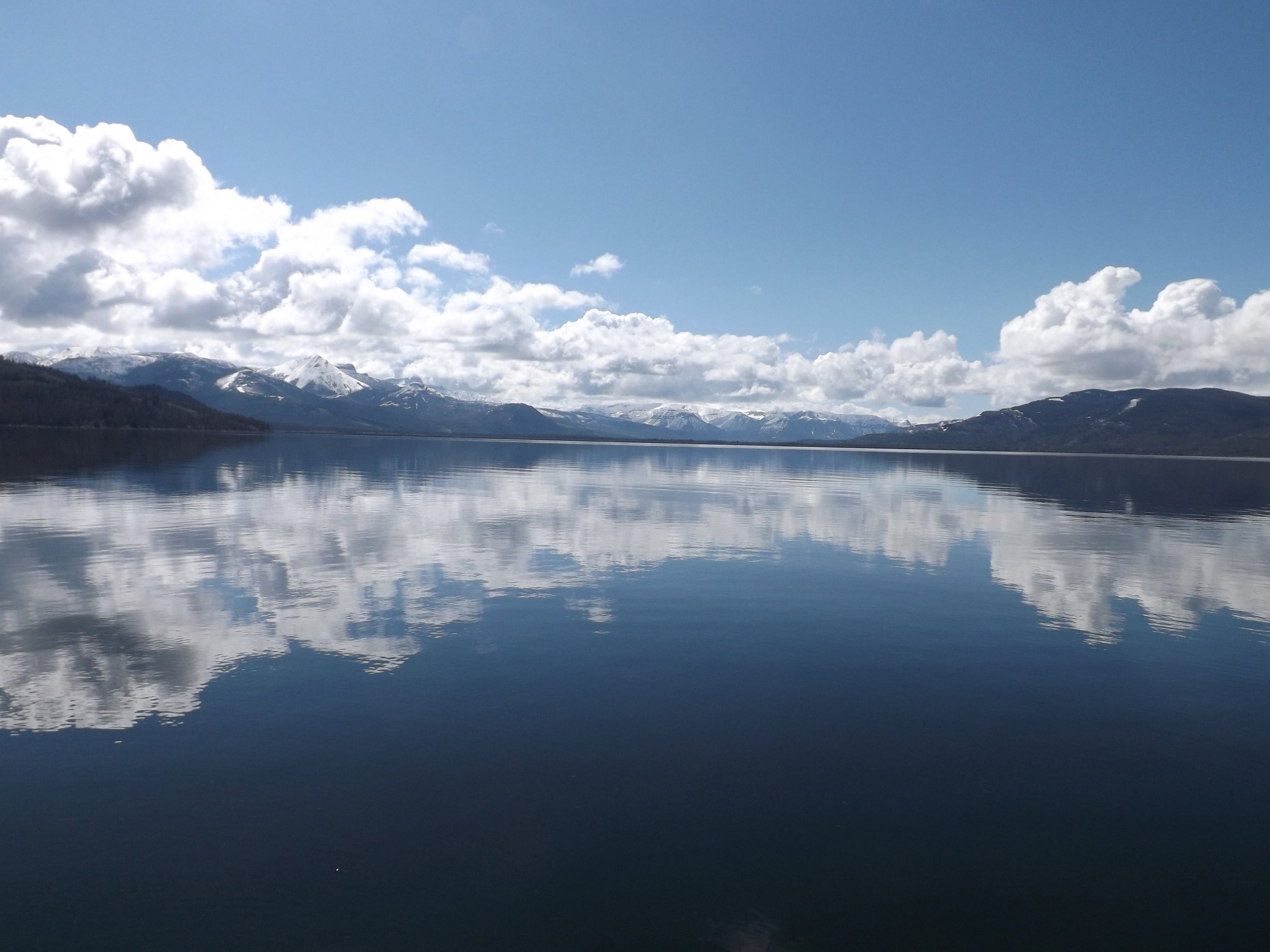 An invasion of trout at Yellowstone lake impacted wildlife populations throughout the ecosystem of the National Park, scientists have found. The lake trout, which were first discovered in Yellowstone in 1994, caused population changes to predators including bald eagles, ospreys and grizzly bears—unexpected impacts never before documented by scientists.
Yellowstone Lake has a native population of cutthroat trout that play a vital role to the wider food webs in the park. These fish consume zooplankton from deeper in the lake, then are themselves eaten by predators.
However, the unintentional introduction of lake trout disturbed this "pristine ecosystem." In a study published in Science Advances, scientists have now worked out to what extent.
Todd Koel, a scientist with the National Park Service (NPS) and lead author of the study, said the lake trout were intentionally introduced to Lewis Lake in Yellowstone in 1890 by the U.S. Fish Commission. How they ended up in Yellowstone Lake is unclear, but it is thought they were transported by anglers illegally in the 1980s and 90s. The lake trout prey on cutthroats and then spawn at deeper depths, making them largely inaccesible to terrestrial and avian predators.
"The impact of lake trout on native fishes in western U.S. lakes was actually well-documented in locations outside of Yellowstone, so when they were first discovered in Yellowstone Lake in 1994, it was understood that the effect on the native cutthroat trout could be severe," he told Newsweek.
"The effect that lake trout had on the connected, avian and terrestrial food webs, however, was not previously documented. Effects of introduced predators such as the lake trout were thought to weaken across ecosystem boundaries. Instead, we witnessed strong effects across the aquatic-terrestrial boundary as native cutthroat trout consumers including bald eagles, ospreys, grizzly bears, black bears, and river otters were lost, displaced, and/or forced to switch prey in the absence of cutthroat trout."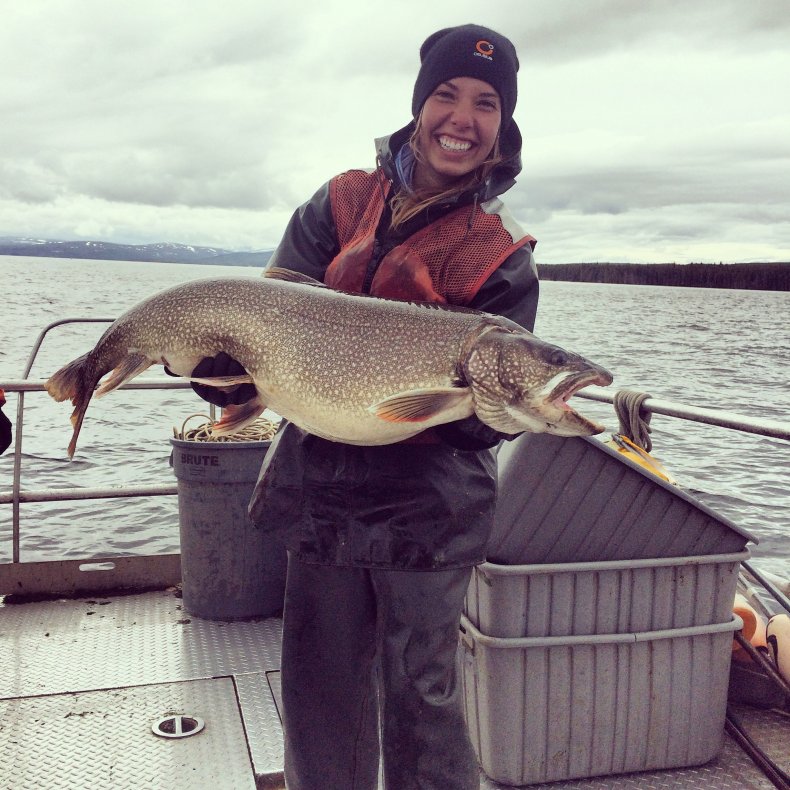 The problem of lake trout and its impact on native populations are well known, and efforts to suppress the species are ongoing. In 2017, an article by the NPS said the scale of the issue remains enormous, and that the species has successfully spawned in several areas: "Yellowstone Lake provides near-perfect spawning and rearing habitat for lake trout with few natural predators present… Reducing the lake trout population to a level that will have only minor impacts to the cutthroat trout population is predicted to take until at least 2025, provided we maintain current high levels of suppression effort."
In the latest study, the team studied data on populations of lake trout, cutthroat trout and other native populations from over four decades—revealing the shift in patterns that emerged after the lake trout invasion. Findings showed that as well as having a negative impact on cutthroats, the lake trout also led to a huge decline in osprey numbers—between 1987 and 1991 there were 38 nests on average, but by 2013 to 2017 there were only three. The number of bald eagle nests also fell, going from 11 in 2004 to 2008, to eight in 2013 to 2017.
Otters at Yellowstone lake were found to have started seeking out alternative food sources, with the species now preying on amphibians and longnose suckers. Their numbers also appear to have fallen: "Abundance was estimated as one otter per 13.4-km shoreline in 2008, which is among the lowest reported for a river otter population," the team write, but noted that "estimates do not exist for periods before the cutthroat trout decline."
Researchers said both grizzly and black bear populations had to seek out alternative food sources as a result of the decline in cutthroat trout. This appears to have led them to hunt more elk calves, which migrate to the interior of Yellowstone every spring.
[The biggest concern about the findings are] the far-reaching negative effects of a single, introduced predatory fish on otherwise pristine ecosystems, located in the highly protected landscape of Yellowstone National Park," Koel said. "Although we are making great progress in suppressing the invasive lake trout and restoring the native cutthroat trout, uncertainty remains regarding our ability to completely restore these aquatic and terrestrial ecosystems to pre-lake trout conditions."
Yellowstone park authorities have a program in place targeting lake trout and the abundance of the invasive species is falling, Koel said. "At present, the technology does not exist for us to completely eradicate the lake trout from Yellowstone Lake, so suppression by gillnetting—or other technologies as they are developed—will be required into the foreseeable future to maintain native cutthroat trout and the natural function of these ecosystems," he said.
This article has been updated to include more information about lake trout.