Yes Guitarist Steve Howe on His Hall of Fame Career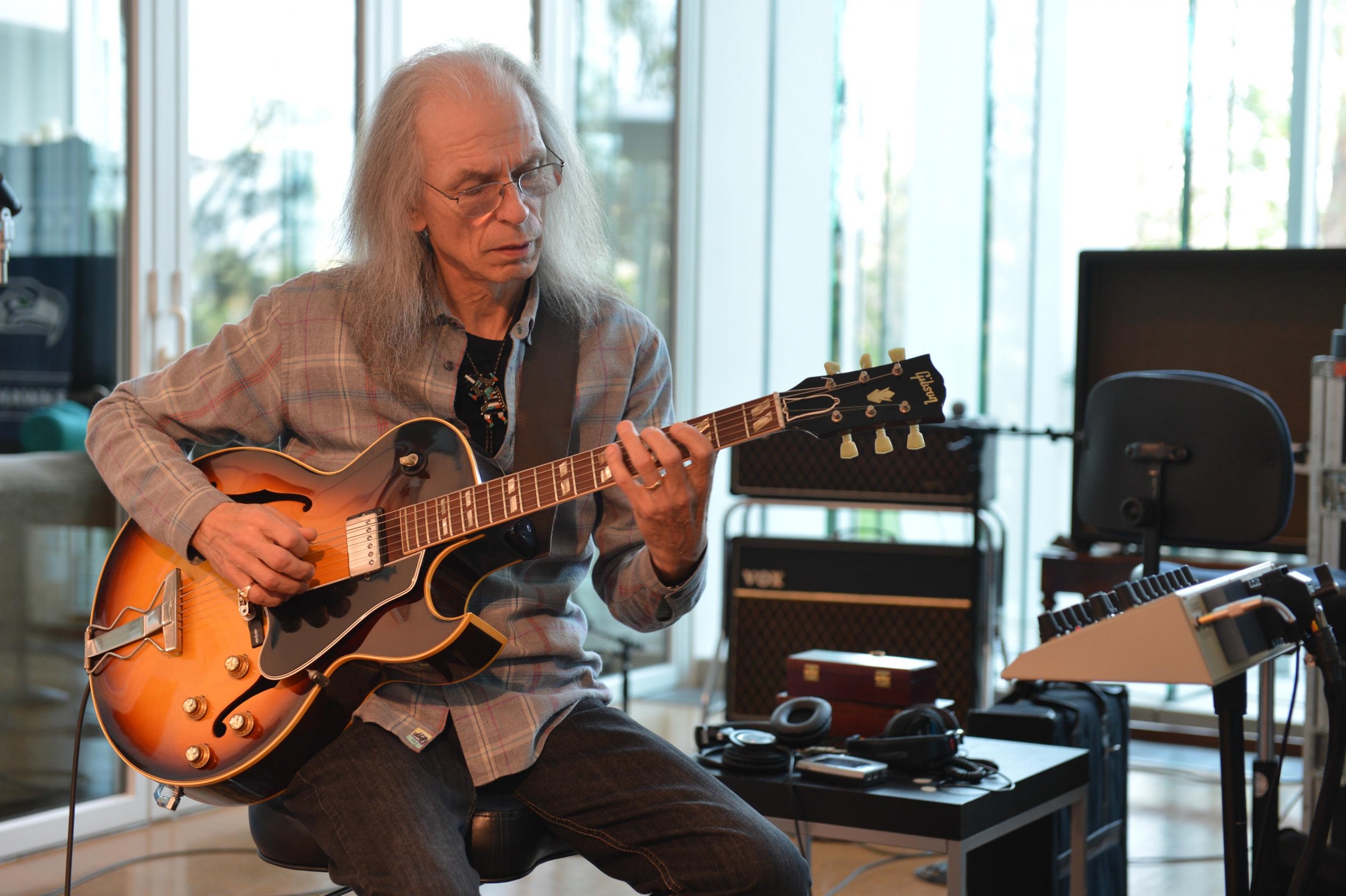 Late last year, it was announced that Yes will be inducted into the Rock and Roll Hall of Fame. The induction, which comes after two earlier nominations, will take place April 7, a year before the legendary prog-rock group's 50th anniversary. The lineup for the band's induction performance hasn't been announced yet, and many are wondering which former Yes members will join longtime guitarist Steve Howe and his current Yes bandmates onstage. Howe has had three stints in Yes, and his first album with the group was 1971's The Yes Album. In a conversation with Newsweek, Howe speaks about his music on Fragile, Relayer and Drama, his wide range of influences and the afternoon he auditioned for Keith Emerson's group the Nice.
What do you think bassist Chris Squire [who died in June 2015] would be thinking now that Yes has finally been inducted into the Rock and Roll Hall of Fame?
Chris, particularly, would be very, very pleased. He was always one of the most anticipatory in the group. His work and the rest of our work has been given this appreciation. The Hall can see the prog value.
Related: Closer to the Edge: An interview with Jon Anderson of Yes
When musician and producer Billy Sherwood took on the bass role after Chris died, he certainly had his work cut out for him.
There hasn't been another bass player in Yes except for a short time on the Union tour in 1991, when Tony Levin did some dates. Chris had a presence in the band that was undeniable. We loved Chris. When he wasn't well, we discussed with him how we would do a tour that was coming up, so he agreed to deputize Billy Sherwood. We're carrying on the tradition that he kind of endorsed in a way. It was very unusual, on the Toto tour, when we went onstage last year with Billy for the first time. Billy really stepped up to the game. Billy has so much love and respect for Chris; they were good friends, they played together on Conspiracy [the prog-rock band founded by Squire and Sherwood] projects. And Billy had actually been in Yes [as a guitarist]. So with [keyboardist] Geoff Downes coming back and Billy coming back, it kind of gave Yes a chance to do the "albums" tour [the band performed several LPs in their entirety and two sides of Tales From Topographic Oceans]. We like albums. Fundamentally, this is an album band. "Roundabout" and "Owner of a Lonely Heart" charted, but the group clearly and really designed itself around being an album band.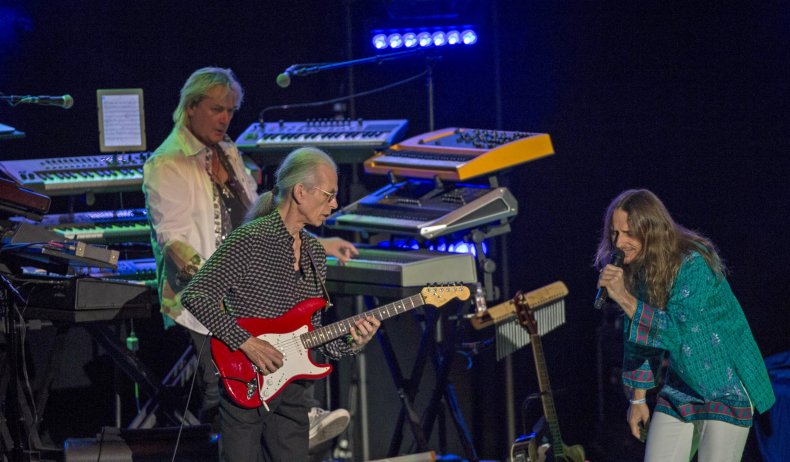 The Union tour featured you and seven other Yes musicians. What was challenging about those shows?
It was a very pleasing thing for the band, and [some of it] we managed to pull off in a true sense of harmony. But It had its behind the scenes difficulties. The structural demands. And there was a lot of give and take. It's not something that we know we're going to do again. Obviously it would need good planning. A lot of our music is designed to be complex and then very simple, and in a way, there can be things that don't need a lot of additional concepts, which had that when we did the Magnification album [2001]. We went out and played with an orchestra.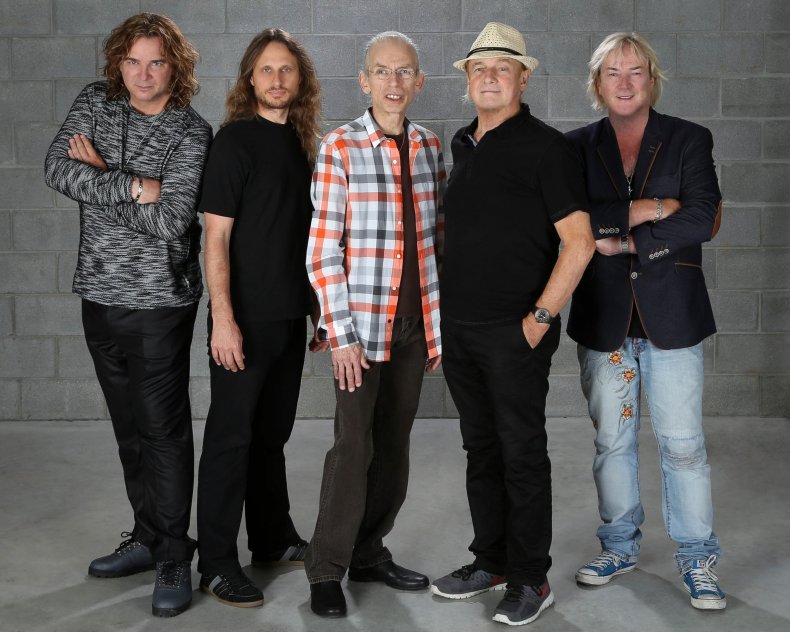 When you joined Yes in 1970, the band broadened its musical approach with songs like "Starship Trooper" and "I've Seen All Good People." What made it work out so well?
The beautiful thing about it was that we all had the same thing in mind. We wanted to play music that was more orchestral, with more improvisation, just a kind of different angle. But we also wanted this six-part harmony. And we definitely knew that we wanted to take in that [drummer] Bill Bruford jazz influence, our rock influences, and of course as the '70s developed, we all broadened our musical interests. Once we'd been together in the early '70s, and later on, we would talk to each other about the music that was very influential, from Sibelius to Stravinsky. And I like flamenco guitar and classical guitar. There was a lot of color. I think that's why we broadened the perception of what a band could play.
Do you have an all-time favorite Yes album?
Well I've moved the goal post on that a few times. For a long time, I did say Relayer because of "To Be Over," and also "The Gates of Delirium" [he hums part of that song]. But you look over the whole repertoire, I think what establishes the breadth of Yes is really Close to the Edge. When we did that, we had so many sort of sides to our game. And we were able to really stylize the group, for each song, very individually. And each part of [the song] "Close to the Edge" in itself, is a segment. Like when you take the void in the middle, with the "In Her White Lace" and "I Get Up, I get down" with the organ. That's another world.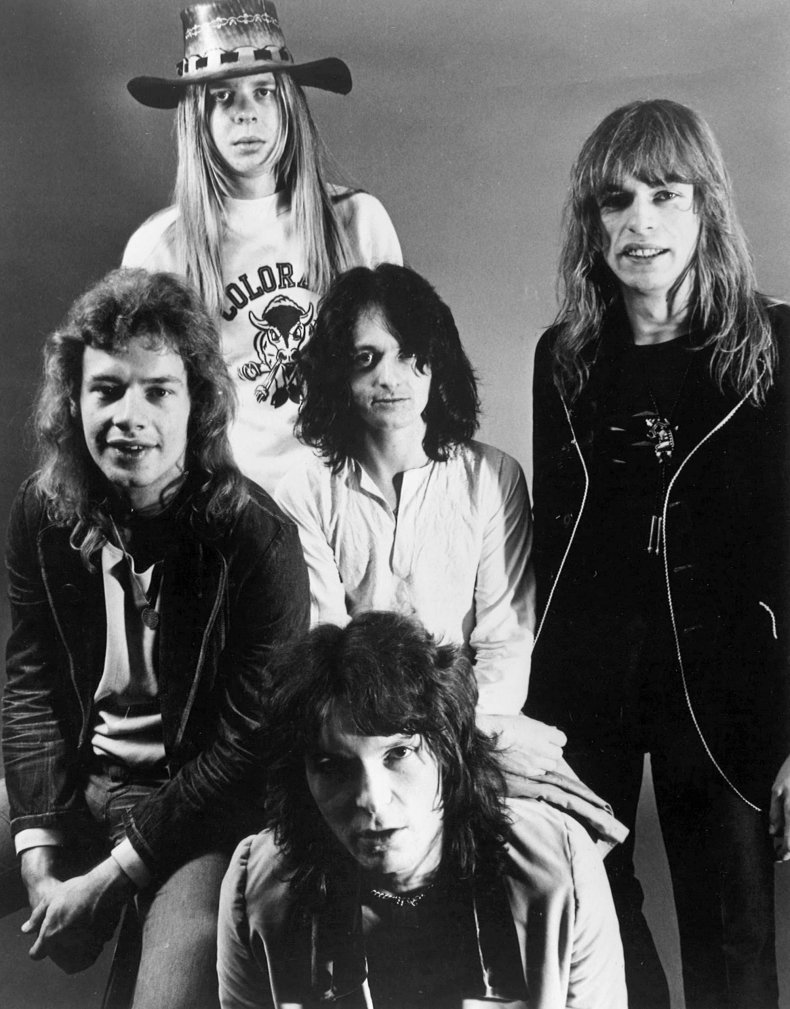 That's why I think Close to the Edge is one of our greatest achievements. When you look at the timeline, it came out in the same year as Fragile—which is a very fascinating record, the only one we've done that has solos from everybody. I keep saying to the band, let's do that again. But sometimes doing something again doesn't mean it's going to be the same again.
One reason "Close to the Edge" is such a compelling piece is the way it begins: with a guitar solo, and a unique one at that.
Yeah, we had the idea from Mahavishnu Orchestra. We thought, why not start somewhere kind of quite crazy.
Were you influenced by that group's guitarist, John McLaughlin?
Yes I was. I knew him, I hate to say this, in the '60s. He was in a band called Herbie Goins and the Night-Timers. And he had a Gibson amp and he used to put it on a stool; and I [also] always liked my amp off the ground. A lot of people didn't. But John and I both like our amp ear-level, so whatever we did, we kind of knew what it was at the source. So of course, a million things [can be said about McLaughlin]. He's a great improviser, he's a great organizer of music.
Which other guitarists influenced you?
I started to like Les Paul and Chet Atkins and then of course the jazz players. There's just so many guitarists who were influential who you can discover yourself. I like this self-discovery thing about guitar. I discovered a guy called Les Spann, who played guitar and flute in jazz bands, he played with Dizzy Gillespie; and people like Grant Green and Hank Garland.
In the '70s, Yes had a major role in the development of progressive rock. Another key prog band was Emerson, Lake and Palmer, whose drummer, Carl Palmer, performed with you in the band Asia. Can you recall the times in which you and members of ELP met up?
We rubbed shoulders all the way through both of our careers. And of course, I saw Keith [Emerson, who died in March 2016] a few years back when he came to see Asia play in L.A. And actually Greg [Lake, who died in December 2016] was in Asia for about three weeks once, when we did a show in Japan in 1983, called Asia in Asia, at the Budokan. In the very early '70s, we were both at Advision studios making our records, and of course, we stole their engineer, Eddie Offord, who developed himself into a co-producer with the band for many of our greatest records.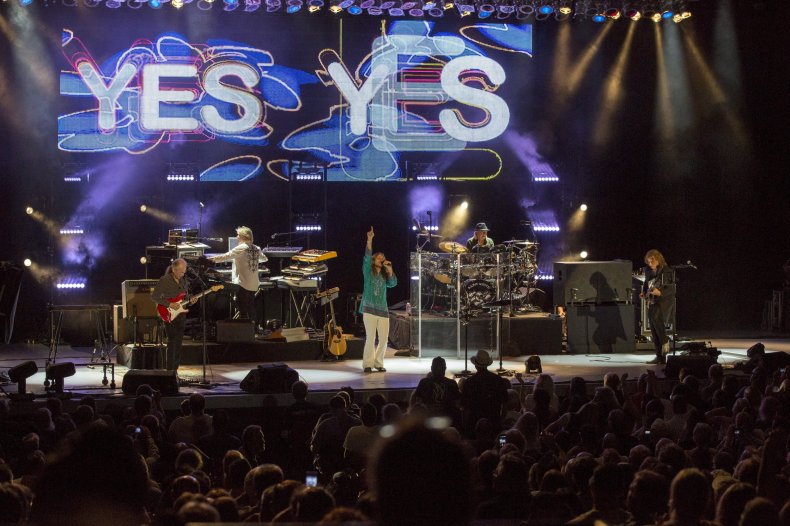 When did you first hang out with Keith?
I met up with Keith when I played with the Nice for an afternoon. I decided not to join [the group]. That was when David O'List had left. Keith and I both liked Vivaldi. But I was thinking, Well, this is good but it's not quite right. And it turned out, the next direct audition I got was with Yes. Keith and I continued to talk occasionally and meet by chance in New York. Greg, the same. Greg, he would be the guy sitting in the front of Advision with a Martin guitar, so I come in and say, "Oh that's a nice Martin."
The band you were in before you sat in with the Nice was Tomorrow.
Right. I was in another band too, Bodast. I felt it wasn't quite going where I wanted with that band, so I did try knocking on a few doors.
Your guitar style on Yes's 1980 album Drama was bold, and you took a similar approach on Asia's 1982 debut. Can you recall those early '80s days?
Starting with Drama, Chris, [drummer] Alan [White] and I were very keen that there was a real powerful life in the music. We didn't want to have anything be kind of airy-fairy. We came up with some of the ideas for "Tempus Fugit" and "Machine Messiah." Then when we got together with Geoff and [singer] Trevor [Horn], and then obviously they brought in a load of stuff. We decided to kind of pick up that idea, which it turns out was the end game for Yes [then], but it was a start for me and Geoff in a short one with Asia. It was an interesting time because Asia was obviously more accessible.
I was going with a slightly straight-ahead kind of rock guitar, which I'm capable of doing, and it wasn't so complex. [Asia frontman] John Wetton and I wrote some songs together, and then Geoff and John wrote some songs together. So there was a very flourishing musical life. And we couldn't sort of maintain that structure so much in the second Asia record, which was disappointing. But the first record was a real combination of great rock, [producer] Mike Stone and the band, and it's kind of the follow-on to Drama.
You've been able to create complex music, but music that's also quite tuneful.
We consider our fans to be very special, because they have indulged in our particular music, which isn't toe-tapping rock, it isn't heavy metal. So we're very pleased there are people who are receptive to our sort of ways of thinking about the music. And we're very lucky at the same time, obviously, to have had such a long recording career as much as a long touring career.