You Can Now Own Donald and Melania Trump's Wedding Cake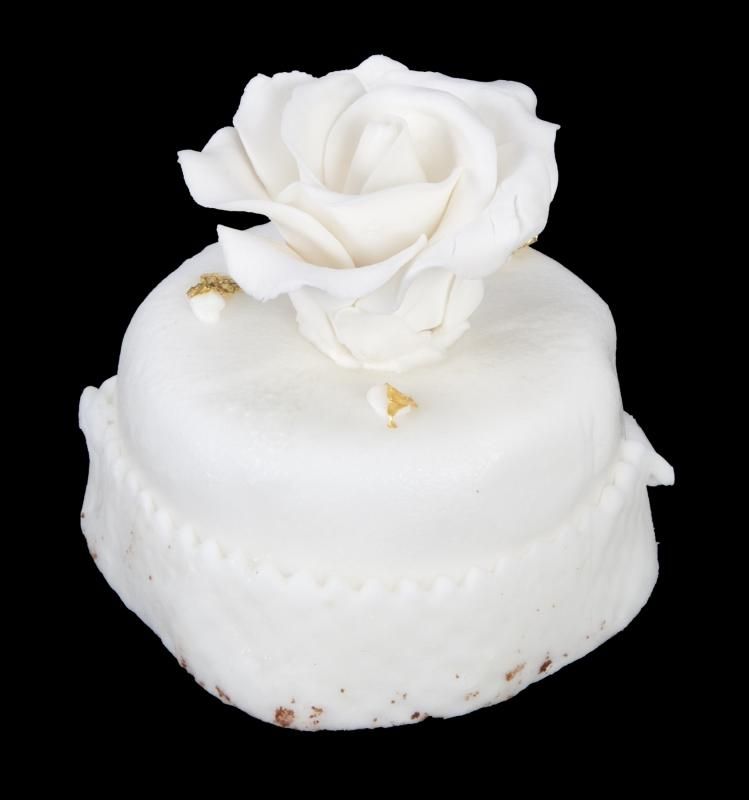 You can just imagine President Donald Trump echoing the famous French line, "Let them eat cake," hand gestures and all. Well, now you can actually eat Trump cake—if that's your bag.
Culver City, California-based Julien's Auctions is selling a souvenir wedding cake from Trump's wedding to Melania Trump in 2005. Bidding started at $250 and has reached $600 at the time of writing. The auction house expects the cake to sell for between $1,000 and $2,000, which is pretty much a bargain for what is now a piece of presidential history. Maybe.
The chocolate truffle cake is covered in white frosting and garnished with a white rose created using icing. According to the auctioneers, the newlywed Trumps gifted their guests these souvenir cakes as a "wedding favor to be taken home."
"The actual seven-tier wedding cake reportedly cost $50,000 and was not eaten by the wedding guests due to the amount of wire used to make it stand," says Julien's.
Trump and the first lady—then simply Melania Knauss—were married January 22, 2005, in a star-studded affair at his Mar-a-Lago Golf Resort in Florida. According to The Hollywood Reporter, which published a retrospective about the lavish ceremony in 2016, guests included Arnold Schwarzenegger, Heidi Klum, Elton John, Tony Bennett, Shaquille O'Neill, Diddy, Matt Lauer, Simon Cowell and the woman who a decade later would challenge Trump for the presidency: Hillary Clinton and her husband Bill.
The couple's seven-tier wedding cake was weighed more than 200 pounds and was 70 inches in diameter, according to THR. It was created by then-Mar-a-Lago pastry chef Cedric Barberet and took two months to complete. The cake was ultimately untouched by the guests—instead, Barberet and his staff ate it after the wedding.
The question is, which guest is hawking their souvenir cake now that Trump is pres?