Rattlesnake Bite Kills 6-Year-Old Boy in Colorado
A young boy has died after being bitten by a rattlesnake in Colorado while out on a bike ride.
The 6-year-old child, Simon Currat, had been out with his father and sister, at Bluestem Prairie Open Space when the rattlesnake attacked, the Denver Channel reported.
The boy had left his bike to look at a milemarker, and on his way back to his bike, the rattlesnake attacked.
"He yelled, 'Rattlesnake!' and then that's when the dad dropped everything and ran over to him. And we believe then that's when the bite occurred," Security Fire Department Battalion Chief Derek Chambers told the Denver Channel.
Currat collapsed and was rushed to hospital.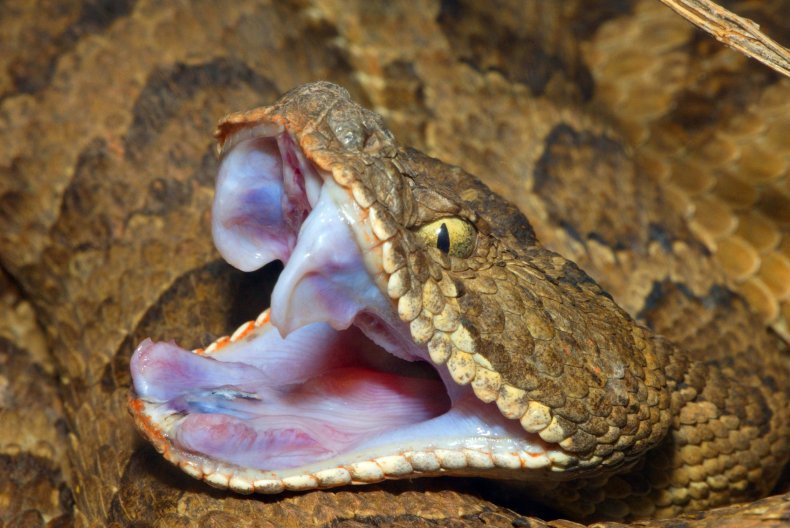 The child was treated with antivenom, but died a few days later, the news outlet reported. Currat had been a loving brother to his sister, KDVR reported.
Rattlesnakes are highly venomous and a bite is a medical emergency. Bites can be fatal although it is extremely rare. Rattlesnakes only usually bite when they feel threatened or provoked, however as they often wander into populated areas, conflicts do occur.
Around 1,300 children are bitten by snakes in the U.S. each year. Bites often occur accidentally while walking with open toed shoes through long grasses. Rattlesnakes can be found in a variety of habitats including forests, grasslands, scrub brush, deserts and swamps.
The snakes are common on the particular trail Currat and his family were taking.
The western massasauga rattlesnake, the midget faded rattlesnake, and the prairie rattlesnake can all be found in Colorado. It is currently snake season across the U.S., meaning snakes are spotted more frequently.
Bites are particularly common during the hot summer months, when the snakes become more active. In particularly hot weather, they will often slither close to properties in search of shelter from the heat.
Chambers told The Denver Channel that this is the first rattlesnake death he has seen in over a decade.
"Responding to kids is the worst part of our job. If it's anything that has to do with a kid, that automatically pushes us into a different demeanor, really," Chambers told the Denver Channel.
A child may die from a bite after having a particularly adverse, allergic reaction to the snake. Deaths can also occur when the snake bites directly into a vein or artery, meaning the bite becomes more severe.