Young Conservative Activists 'Absolutely' Believe There's a Bipartisan Path to Address Climate Change
Young conservative activists concerned about the environment may not be on board with progressive Democrats' Green New Deal, but they definitely see plenty of room for bipartisan solutions to address the threat of climate change.
Over the past few decades, Republicans have often appeared to be opposed to addressing concerns about climate change, with many even expressing doubt about the science demonstrating that the planet is warming rapidly due to human activities. That trend is changing with young Republicans, as polls show that the demographic is increasingly concerned about climate change and its impact on the planet's future.
"If you look at the polling, young conservatives view climate change as a threat to American security and prosperity and believe the government should respond accordingly—with a market-based climate plan," Kiera O'Brien, founder and president of Young Conservatives for Carbon Dividends, told Newsweek. "Our organization is working to amplify existing beliefs by organizing young conservative leaders in favor of actionable solutions."
A survey conducted last spring by the Pew Research Center showed that Republicans aged 18 to 39 were much more likely than older GOP voters to believe humans play a large role in climate change and that the federal government should do more to address the issue. The polling revealed that 79 percent of millennial and younger Republicans believed the U.S. should prioritize alternative energy sources. It also showed that millennial and younger Republicans were nearly twice as likely as older Republicans to say human activity contributes a great deal to climate change.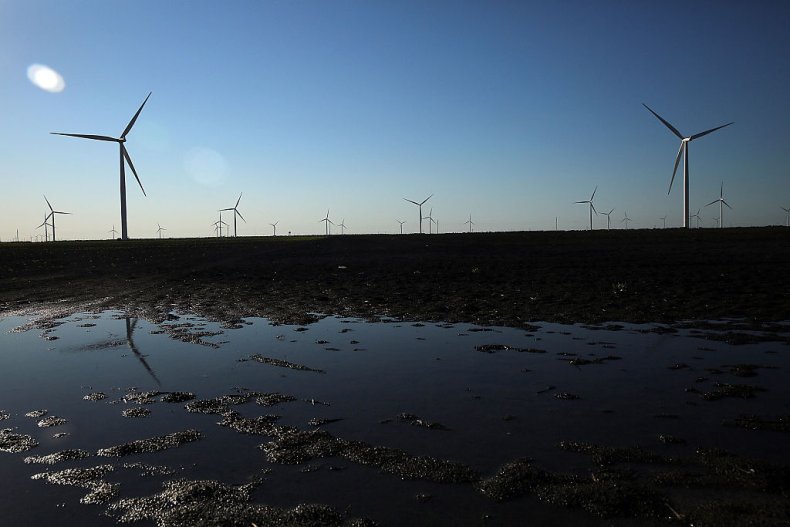 Another poll, carried out last autumn by the Conservation Coalition and the Conservative Energy Network, showed that 82 percent of Republicans aged 18 to 54 said they supported the government taking steps to reduce emissions of gases such as carbon dioxide and methane emissions. Furthermore, 85 percent of the demographic said they would be more likely to back candidates who embrace innovation-based approaches to addressing climate change.
Danielle Butcher, executive vice president of the American Conservation Coalition, an organization founded by young conservatives in 2017, told Newsweek that even older Republicans aren't necessarily opposed to addressing climate change. Butcher said their concerns with addressing environmental issues are often related more to the solutions being proposed.
"If you start these conversations off talking about, you know, taxes or mandates or something like the Green New Deal, there's this initial opposition to the conversation at large. They don't want to acknowledge that climate change is a problem," Butcher said. "But if you were to propose, or start the conversation talking about, something that would create jobs or provide energy independence or energy choice, most older conservatives are much more willing to engage on that topic."
Young conservative activists are hoping that they can bridge the gap and put forward market-driven solutions that won't be viewed as disruptive or raise concerns about increased taxes. They also point to bipartisan efforts already underway, expressing optimism that the problem can be addressed through Republicans and Democrats working together.
O'Brien said she "absolutely" believes that bipartisan legislation is possible, even with the current polarization in Congress. "I had the opportunity to testify in front of the U.S. Senate Democrats' Special Committee on the Climate Crisis as a member of an all-Republican panel. We had a very productive dialogue and are excited to continue the conversation," she said.
Butcher shared a similar optimism, pointing to some bipartisan bills and efforts that have already moved forward—such as the Great American Outdoors Act, which passed with significant bipartisan support in 2020. "Sometimes Congress doesn't get enough credit for the bipartisan work they are doing," she said. She added that she believes there are "a lot of good" bipartisan bills on the table, or already passed, that are related to addressing environmental and climate issues.
O'Brien explained that her organization is pushing for the market-based Carbon Dividends Plan, which was originally put forward by former Republican Secretaries of State James Baker and George Shultz.
"The plan utilizes a revenue-neutral, gradually rising price on carbon to accelerate clean energy innovation and safeguard our environment. At the same time, all the money raised would be returned to the American public in the form of a quarterly dividend check," O'Brien said.
"This would be paired with a regulatory simplification to remove redundant regulations on CO2 emissions covered by the economywide carbon price, as well as a border carbon adjustment to keep American industry competitive abroad and encourage other countries to follow America's lead with emissions reductions plans of their own," she said.
Meanwhile, the American Conservation Coalition has put forward the American Climate Contract, which consists of four pillars: energy innovation, 21st-century infrastructure, global engagement and natural solutions. "It's more of a framework in the way we view which areas should be looked at in addressing climate change and kind of how we can get there," Butcher explained.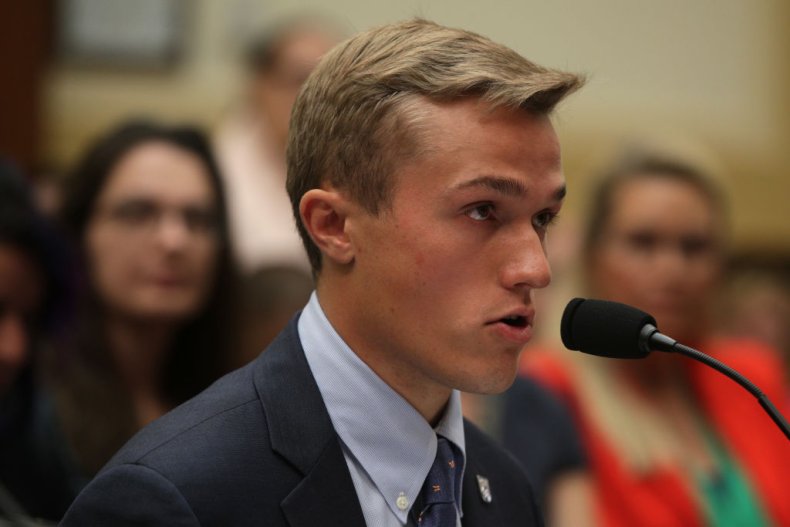 Some Republican lawmakers in Congress have taken significant steps to push fellow GOP colleagues to center on climate concerns going forward. In early 2017, GOP Representative Elise Stefanik of New York led a Republican effort to call for American innovation to improve environmental stewardship. "Clean energy innovation is key to addressing the serious issue of climate change," Stefanik said at the time.
Similarly, freshman GOP Representative Maria Elvira Salazar of Florida raised climate change as a key issue during her successful 2020 campaign. "Climate change is real, and the evidence is right here in Miami. Miami's pristine coastline must be protected," her campaign website said.
In a YouTube video posted in October, fellow freshman Representative Peter Meijer, a Michigan Republican, pointed out that environmental issues have historically been important to conservatives. "The Republican Party has a long and deep history of caring about the environment, and that's something that I'm not willing to let become a partisan issue," Meijer said.
Whether the efforts of young conservative activists and some Republicans in Congress will result in more meaningful climate legislation remains to be seen. But the conversation has definitely shifted, with younger members of the GOP eager to find and put forward solutions.
"We represent the next generation of conservative leadership, and we recognize that championing free-market climate solutions is not only good policy but also good politics," O'Brien said. "We'd like to see the GOP lead and win on climate."