World's Young People Are Most Afraid of Terrorism and Extremism: Report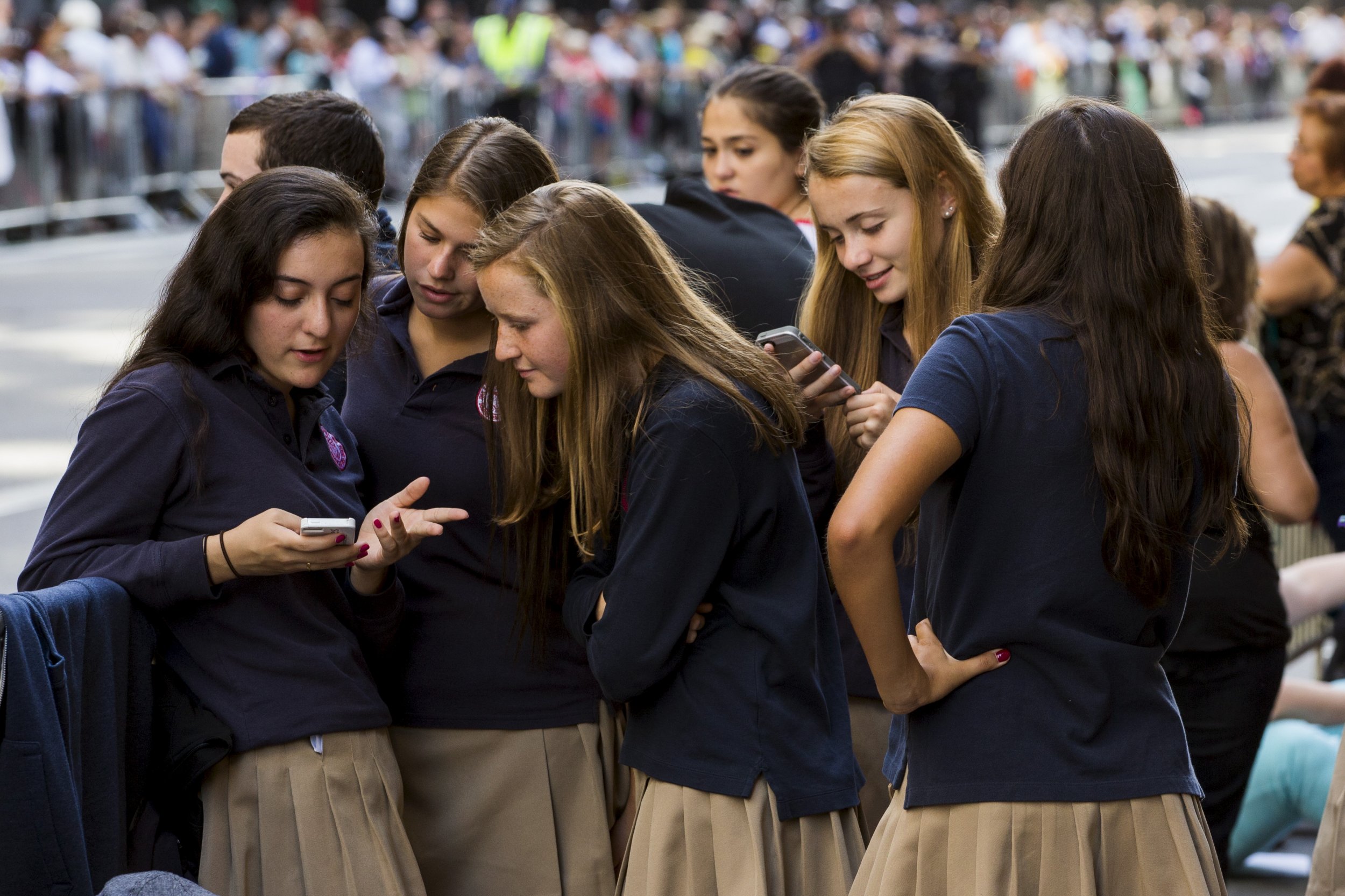 Terrorism and violent extremism are the top concerns among the world's young people, according to a new, far-reaching report.
In a survey of 20,000 young people conducted by the Varkey Foundation, a global education organization, 83 percent of people aged 15 to 21—including 82 percent of young Americans—said their No. 1 fear for the future is the rise of terrorism and extremism. Slightly fewer, 81 percent, said the possibility of conflict and war kept them afraid.
More than 20,000 members of Generation Z—those born between 1995 and 2001—across 20 countries were surveyed between September 19 and October 26 for the poll.
Related: Bullying a 'pervasive problem' for majority of young people
China is the sole country where young people cite climate change as a top fear for the future, and is the only country where terrorism and extremism is not a priority concern. China produces a quarter of the world's carbon dioxide emissions, which are a contributing factor in climate change. For young Americans, climate change is less of a major concern; 59 percent said it made them fear for the future, one of the lowest percentages across all countries polled. Young Americans are as afriad of climate change as they are of a global pandemic, according to the survey.
Like their international counterparts, young Americans are pessimistic about their future. Among Americans, 40 percent think the world is becoming a worse place, twice as many as believe it's becoming a better one. Comparatively, the majority of young people surveyed in China and nearly half of young people in India think the world is becoming a better place to live.
Young Americans stand out in the survey for having the highest support for legal migration among Western countries. In the U.S., 38 percent of teens and young people believe it should be easier for migrants to live and work legally in the U.S., while 22 percent think it should be more difficult. Although participants were surveyed before President Donald Trump signed a contentious executive order limiting travel into the U.S. from seven Muslim-majoirty countries, it's a particularly striking figure.
Trump's order also included a temporary suspension of the U.S. refugee resettlement program. Nearly half of young Americans don't think the government is doing enough to help with the global refugee crisis, while 14 percent believe the U.S. is doing too much, according to the survey.
Young Americans also have the highest support for non-violent free speech in all circumstances, "even when what they are saying is offensive to minority groups," the highest percentage among Western countries. Support for various social issues was more varied: 75 percent of young Americans think transgender people should have the same rights as non-transgender people (compared to 83 percent in Canada, the highest support) and 71 percent said they support same-sex marriage, the lowest percentage among Western countries.
The U.S. also shows noticeably low support for legal and safe abortion. Among young Americans, 63 percent believe "safe abortion should be available legally to women who need it," the lowest percentage among Western countries and lower than the average of 66 percent across all countries.
"At a time of nationalist and populist movements that focus on the differences between people, the evidence shows that young people—whatever their nationality or religion—share a strikingly similar view of the world," Vikas Pota, chief executive of the Varkey Foundation, said in a statement on Wednesday. "Teenagers in Nigeria, New Delhi and New York share many of same priorities, fears, ambitions and opinions.
"There is far more unity among young people than a glance at the headlines would suggest."