'Young Sheldon' Season 5: Will There Be Another Season?
The fourth season of Young Sheldon has just ended on CBS with an emotional episode showing the first hints of his father's adultery, which the adult Sheldon (played by Jim Parsons) told his friends about in The Big Bang Theory. With the show moving on to familiar themes for Big Bang viewers, fans are eager to know if the show will get a Season 5.
Will there be another season of Young Sheldon?
Luckily for those fans, there is a lot more Young Sheldon to come. Season 4 was not only the most-watched comedy on CBS—with an average audience of 7.2 million people each episode, per TV Series Finale—but also the fourth most-watched scripted show on the network overall.
Thanks to this success, CBS has ordered three more seasons of the show, which stars Iain Armitage in the title role, taking it all the way to Season 7. The network also ordered multiple seasons last time round, renewing the comedy for Seasons 3 and 4.
When the latest renewal was announced in March this year, CBS Entertainment President Kelly Kahl said in a statement: "Under [co-creators] Chuck Lorre's and Steve Molaro's deft leadership, this superb cast and gifted writers have truly brought these wonderful characters to life.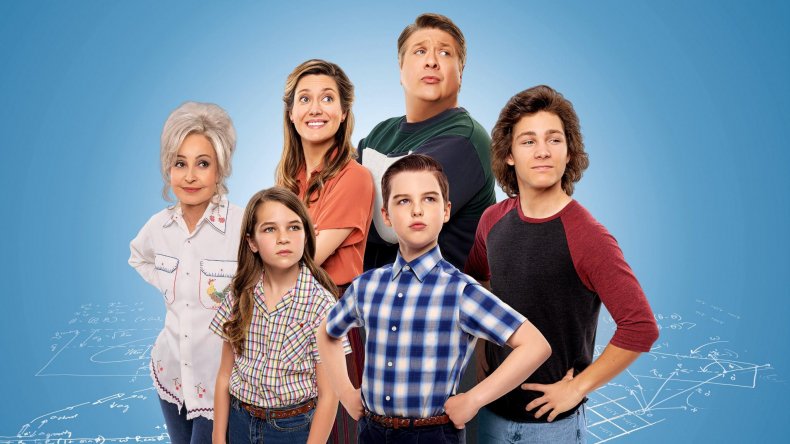 "Young Sheldon dominates the broadcast comedy landscape by over +2.5 million viewers and is the lynchpin of CBS' top-rated Thursday comedy lineup. The humor, warmth and heart exuded by the Cooper family is an undeniable hook for the millions of fans who tune in each week. We're excited to see what the next three seasons have in store for a slightly older Sheldon and all the Coopers."
In the finale of Season 4, "The Wild and Woolly World of Nonlinear Dynamics," Sheldon's parents George (Lance Barber) and Mary (Zoe Perry) get into a heated argument. A newly single Brenda (Melissa Peterman) then tries to pick up George in a bar.
Molaro told TV Line about the finale: "Big Bang fans have heard Sheldon tell stories about his dad for years. We try to honor those stories, but also like to find unexpected ways for them to play out.
"As we've learned in the first four seasons of Young Sheldon, these stories adult Sheldon is telling us come from a new perspective—one he has gained after becoming a father himself. Sometimes life gets complicated, but we're excited to explore these new chapters in the lives of the Coopers."
The release date for Season 5 has yet to be released, but the show is expected to return in September.
Seasons 1 to 3 of Young Sheldon are streaming now on HBO Max; Season 4 is streaming on Paramount+.