Is Your Bank Holding Up Your Stimulus Payment?
Some Americans received their stimulus payments from President Joe Biden's $1.9 trillion coronavirus relief package over the weekend, although some banks and credit card unions are holding the funds until Wednesday.
"Some people will see the money in their accounts as early as this weekend as a pending or provisional payment until it is cleared by their financial institution," Treasury Department official told reporters on Friday.
Banking app Current began crediting some of its customers' accounts on Friday afternoon, according to The Wall Street Journal.
Financial services company Chime tweeted on Friday that it had already delivered $600 million to 250,000 of its patrons, taking a dig at larger traditional banks for holding the funds until March 17.
"Stimmy Alert! We've already made ~$600M available to 250k members. These payments will be available at traditional banks on March 17, but Chime members already have access and more is on the way," Chime tweeted. "No reason to wait till St. Pattys Day, at Chime you're always lucky."
Banks and credit unions sent messages to their customers late last week and through the weekend, saying that funds will reach customer accounts by March 17.
Navy Federal Credit Union sent an email to its patrons that said, "Tour refund or stimulus funds are on the way." The credit union added that the funds will be in their accounts on March 17.
"You'll receive a deposit notification when it's available," Navy Federal said.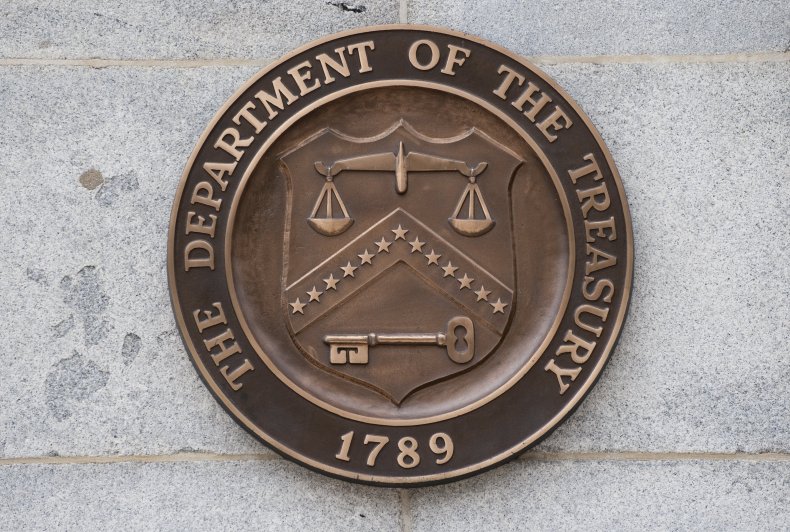 Wells Fargo echoed this timeline in a Friday tweet.
"Customers who are eligible to receive direct deposit of their stimulus payment may expect it as soon as March 17, 2021," the bank said. In response to the tweet, many Twitter users complained about the bank's projected timeline.
In reaction to those complaints, Wells Fargo said Saturday the bank would "process all of the direct deposits according to the effective date provided by the U.S. Treasury." The tweet also noted that people can check the status of their stimulus payments through the IRS's Get My Payment tool.
Chase Bank shared a similar timeline, telling patrons in a Saturday tweet when to expect their stimulus payments through direct deposit.
"We are making funds available as they are received. Most eligible customers can expect to see stimulus payments in their Chase account as soon as Wednesday, March 17," Chase tweeted in response to a concerned Twitter user.
Congress passed Biden's relief package on Wednesday, and the president signed it the next day. The plan includes $1,400 stimulus payments for individuals, while married couples with children can receive up to $5,600. Payments will go to individuals making less than $75,000 a year and couples earning less than $150,000 combined.
The White House previously said that the payments will be delivered as soon as possible and that those with direct deposit accounts with the IRS would likely receive their payments first. For Americans who receive money from the Treasury Department by prepaid debit cards or paper checks, the payments should be delivered before the end of March.
The funds are expected to reach nearly 90 percent of American families, according to the Penn Wharton Budget Model.
Newsweek reached out to the Treasury Department for comment but didn't hear back in time for publication.