YouTube Defends Steven Crowder Despite Clear Terms Of Service Violations
YouTube has responded to harassment allegations from Vox reporter Carlos Maza, who claimed outspoken conservative streamer Steven Crowder had broken the site's Terms of Service with videos mocking Maza's ethnicity and sexuality.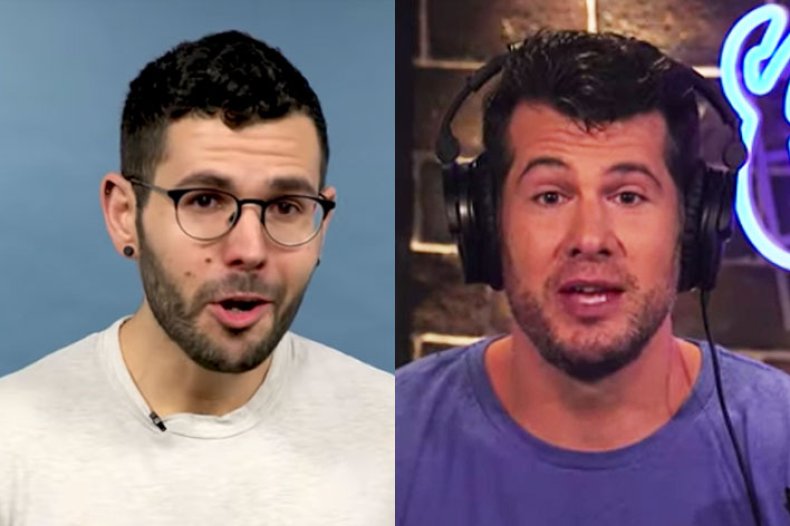 On Friday, Maza posted a Twitter thread containing clips of Crowder hurling slurs at Maza like "lispy queer" and screenshots of his fans harassing his mobile phone number. The thread went viral, gaining more than 70,000 likes and 3,000 comments.
Since Maza posted the thread, Crowder has posted three videos in response. In the first he apologized for his "strong language" but defended himself as a "comedian." In his second, he insincerely apologizes for his past "jokes" and defended selling "Socialism is for F*gs" t-shirts to his fans. In the third, he brought on YouTuber Tim Pool to claim that Crowder was the victim and a "big media company," namely Vox, is trying to violate his right to free speech.
YouTube's Terms of Service prohibit "content that makes hurtful and negative personal comments/videos about another person." After five days, representatives from YouTube finally responded to Maza, saying "Our teams spent the last few days conducting an in-depth review of the videos flagged to us, and while we found language that was clearly hurtful, the videos as posted don't violate our policies."
Maza told Newsweek that his only interaction with YouTube was through the "Team YouTube" Twitter account which "said they would look into it." The original Twitter thread was an attempt to get YouTube's attention and hold them unaccountable for hate speech from content creators on its platform. The DMs were a private conversation and haven't been shared publicly. He isn't even sure the name of the person he was dealing with, and never had the opportunity to speak to anyone from the platform via phone, email or live chat
"YouTube's response gives a green light for racist and homophobic abuse," Maza said. "It signals that the platform has never actually intended to stop harassment or abuse as long as it gets them more views... What I don't get is why YouTube has built its business strategy around monsters like that."
YouTube declined Newsweek's request for original comment on the situation between Maza and Crowder, referring back to the Team YouTube response.
(Update: 6/5 2:50 p.m. EST.) YouTube has suspended the monetization on Crowder's channel.
YouTubers following the situation were confused and bewildered by the platform's response. Some noted the site had been pushing LBTQ+ content for Pride Month, with a new miniseries and rainbow branding, but failed to stand-up for content creators in the LBTQ+ community.
Maza said that since he posted his original Twitter thread, he's received countless angry comments and direct messages. "Maybe you blew the whole thing out of proportion and don't have any valid claims," commented one Twitter user. "Don't fall for it he's not being harassed he's just crying wolf," wrote another. Countless others claimed that Maza is against "free speech" unless it suits his "liberal bias."
"There's no good way to deal with this level of abuse," Maza said. "You kind of just have to strap in and pray you come out alright on the other side."
Maza believes that Crowder's fans "defend him because he gives voice to the bigoted bulls**t they wish they could say out loud. It's intoxicating to have a grown adult tell you that all of your hateful, sh**ty ideas about other people are actually correct."