YouTuber CallMeCarson Drama Explained — What Happens When Cheating Allegations Go Public
YouTuber Carson "CallMeCarson" King has announced that he will be taking a break from social media after a public break-up. The content creator with over 2.6 million subscribers has been making videos since 2012 but started to grow in July 2018 thanks to his "Invading Discord" videos.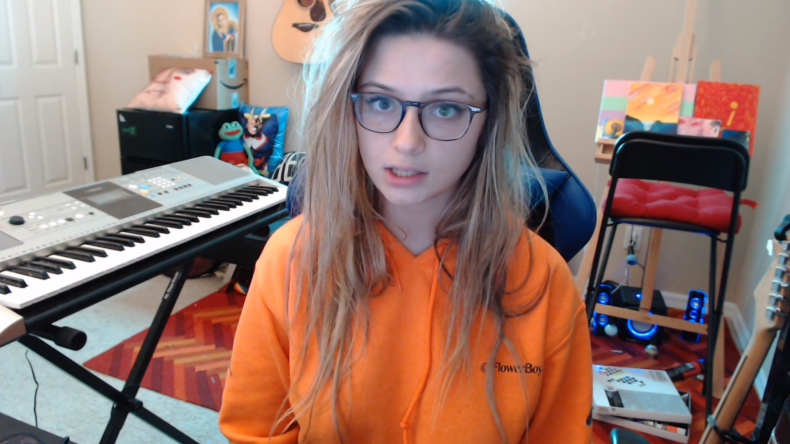 On March 12, Carson tweeted that he will be taking an indefinite break to focus on his own mental health after starting antidepressants and writing that he's been on a "whirlwind of emotion and pain in my personal life." Other YouTubers and fans were overwhelmingly supportive of his decision though most did not know the full scope of the situation.
All remained quiet until April 1 when a fan commented on reddit saying that Carson's girlfriend Kate "Katerino" "cheated on Carson for Fitz." Cameron "Fitz" McKay is another popular YouTuber with 5.5 million subscribers and is a member of the Misfits Gaming group, who has been friendly online with King. King responded to the reddit comment with "ding ding ding we have a winner," thus allegedly confirming the fan's suspicions. The YouTube drama community ate this story up, with Daniel "Keemstar" Keem's DramaAlert YouTube series publicizing the story to his audience of 5.5 million subscribers.
The story continued to capture the attention of the quarantined internet, with the scandal only continuing to snowball. On April 12, Keem posted another video claiming that Kate had been dating her manager at the same time she was dating King. Parts of this rumor were confirmed when Kate posted a response video on April 14 saying that she was in fact dating King and someone else at the same time.
In the video she says that she was "dealing with depersonalization" and felt like a "passenger in her own body." The apology video is currently sitting at 142,000 dislikes and has over 40,000 comments. Kate has not streamed since the video went live.
Christian "IWillDominate" Rivera, a retired League of Legends pro and current professional Twitch streamer said on stream that him and Kate had "some type of relationship" and that he did not "know about the stuff with Carson."
On Wednesday, both King and McKay released their own statements about the situation. In a Twitlonger, Carson writes that he regrets the reddit comment that sparked all of this conversation and "should have never made any of the information that's out now public." Carson seems to be taking the whole debacle in stride, turning a joke about the iPhone game "8ball" into a running meme.
McKay wrote on Twitter that he wants to "apologise (sic) publicly" and that "the situation is a lot more complicated than anyone expected."
King, McKay and Kate did not respond to a request for comment by publication time.