Toy Fair 2019: 'Yu-Gi-Oh!' Fans Have a Lot to Look Forward to in 2019
We're a few months into 2019 and Konami has already dropped some great products for the Yu-Gi-Oh! Trading Card Game, and from what the company had to show at New York Toy Fair last weekend, the coming months are only going to get better for fans of the 20-year-old TCG.
Konami has leveraging its popular mobile game Duel Links into its own version of the TCG in a Speed Duels format, while the first major set of 2019 Savage Strike has already been lauded as one of the best expansions in recent memory, with plenty of powerful cards. That's not to mention the Soulburner structure deck.
But those are just some of the Yu-Gi-Oh! products already out, what about the upcoming cards and accessories? Here's all the stuff we got to see at this year's Toy Fair.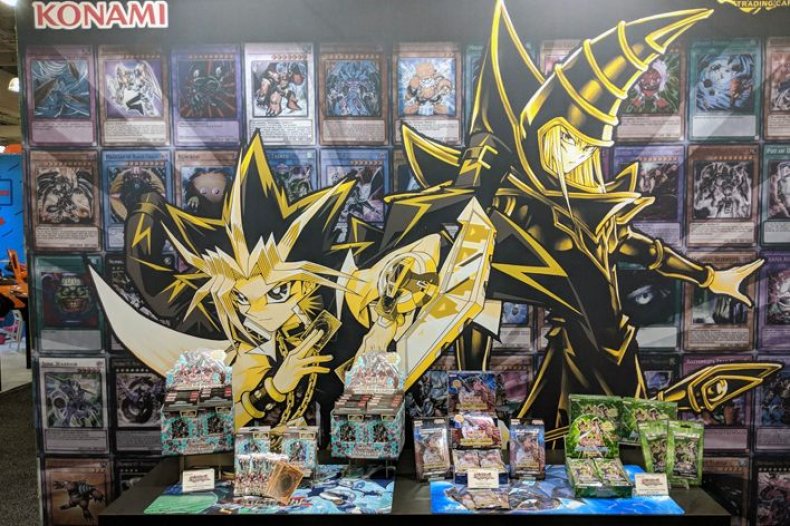 MARCH - NEW ARCHETYPES LOOK TO MAKE A SPLASH
If you were a fan of the cards in Savage Strike, the Special Edition is set to drop on March 8. The special edition includes three packs of the Savage Strike set, giving fans more opportunities to pull the new TG cards or the Synchro version of Borreload Dragon. But what makes this special edition unique are the variant cards included. Normally, Konami adds reprints of powerful and popular cards, but this time there will be two previously unreleased cards.
Fans will get one of two cards from the next expansion, Dark Neo Storm. You'll either get Yuki-Musume, the Ice Mayakashi, which helps the Mayakashi deck from the Hidden Summoners set, or a brand new unannounced Cyberse monster.
Trickstar players take note: Trickstar Crimson Heart will be a part of the Special Edition along with White Rose Dragon, a card that helps the Black Rose Dragon archetype found in Sisters of the Rose.
On March 22, The Infinity Chasers set brings three new archetypes for Yu-Gi-Oh! players to try out: Witchcrafters, Evil Eye and Infinity Track.
"Each theme plays different from the others," Marketing Specialist Robby Boyajian told Newsweek. " You buy a box, and you can get three full-on decks to play against each other. I like the Witchcrafters and I think the Evil Eye are really unique. I want to see how good they will end up being, but I'm unsure about it."
Boyajian explained that the Evil Eye archetype revolves around one equip card. Once it's out, the deck really gets crazy, while Witchcrafters feel more like the Prophecy and Spellbooks archetype familiar to old-school Yu-Gi-Oh! and Duel Links players.
Konami will expand the Speed Duel format with the Arena of Lost Souls set on March 29. This 50-card booster set has four-card packs at $1.49 each. Boyajian says the goal of the lower price point is to bring new players into the game.
"We assume many of those who play Speed Duels are more casual or new players, so we don't want to start them off with things that are too expensive," Boyajian said. "So we made it easier to get packs."
The previous Speed Duel decks released in February will receive new support in the form of skills, while the character Bonz and his Zombie cards make their Speed Duel debuts.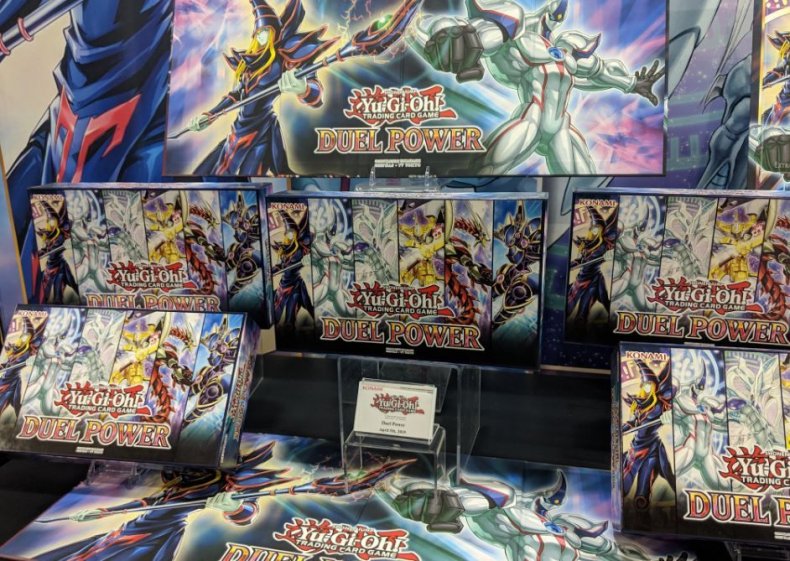 APRIL - DUEL POWER GIVES NEW LOOK TO CLASSIC CARDS
In April, Konami will dropp even more new products . The first is Duel Power, dropping April 5. It will include 100 cards, with 40 of them being brand-new.
"This has to be my favorite product of the year," Boyajian said. " It comes with a double-sided game board with alternate art for the protagonist monsters. You also get the alternate art for other cards in the set as well. I think this is better than Legendary Collection: Kaiba. Everyone thinks Kaiba is the best thing we've done in years, and I feel this is the best."
From Dark Magician to Decode Talker, the alternate art will give duelists young and old another way to show their love for some of the most iconic cards in the game and anime. But it's not just the alternate art that makes this product exciting for duelists. There are 60 reprints of popular cards, including Ghost Ogre & Snow Rabbit, Ghost Belle & Haunted Mansion, Infinite Impermanence, Card of Demise and Evenly Matched.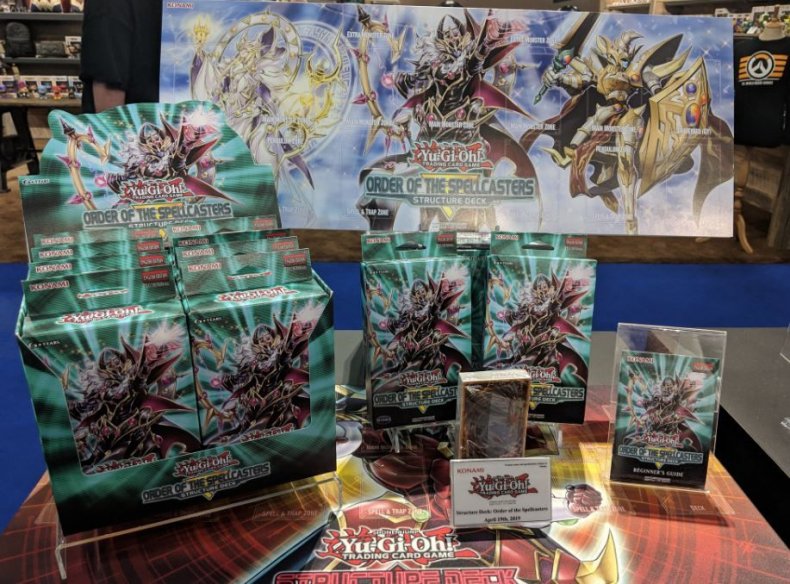 Duelists who have been playing since 2009 may remember the Spellcasters Command structure deck. On April 19, they'll get a new and more powerful variation in Order of the Spellcasters.
New versions of Endymion and Breaker will be included in this structure deck and focus on pendulum summoning. However, the strategy behind this deck isn't to Pendulum Summon, but to build up spell counters and move from the Pendulum Zone to the Main Zone.
DARK NEOSTORM SEES FIREWALL DRAGON'S RETURN
Following Savage Strike, Konami will release Dark Neostorm, another 100-card set featuring a buffed-up XYZ version of Firewall Dragon.
Boyajian says this new Firewall Dragon isn't as broken as the Link version that's been placed on the Forbidden List, but is still very powerful. There's also a new "hand trap" included in this set, which will likely make its way into tournaments when it's released.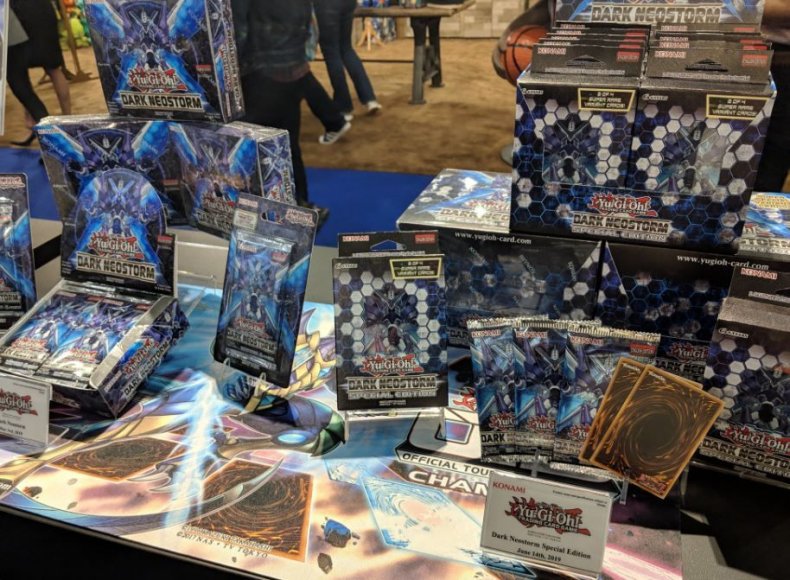 Duelists will get another try at the powerful cards in the XYZ-focused set with the Dark Neostorm Special Edition on June 14. Like other Special Editions, two of the four variant cards included will be from the next set with the other two being unannounced cards so be sure to be on the lookout for those.
ADVENT CALENDAR GETS KURIBOH-FIED
The 2018 Yu-Gi-Oh! Advent Calendar gave duelists some holiday-themed cards, and Konami has taken the feedback from last year's product to make this year's even better.
The 2019 calendar won't be as big as last year's, but it will be double-sided and feature the Kuriboh series of monsters. There's one brand-new Kuriboh that's holiday-focused, and a special "winking" Winged Kuriboh card will be reprinted for the first time in years. This advent calendar will released in September, earlier than last year's to give duelists more time to pick one up.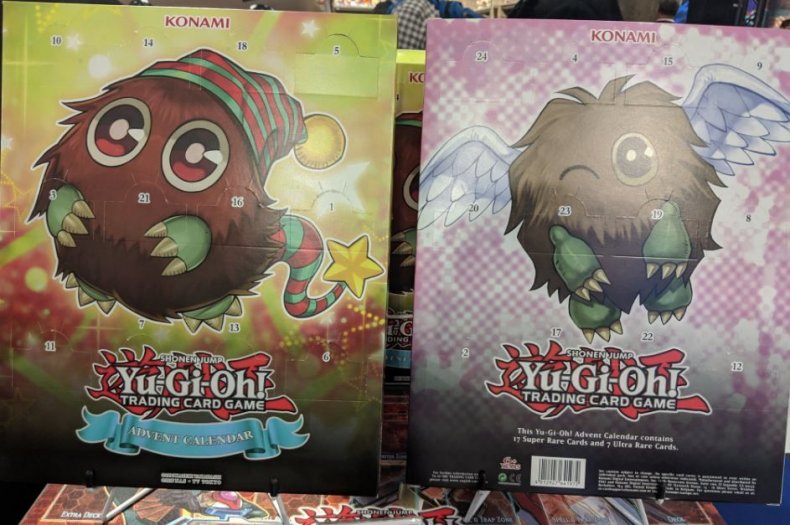 What do you think of the upcoming products from Yu-Gi-Oh!? Let us know in the comments section below.