'Yu-Gi-Oh! Legacy of the Duelist Link Evolution' Review: The Best Pure Yu-Gi-Oh! Game Ever
8.5/10 - Nintendo Switch
There's been plenty of Yu-Gi-Oh! Trading Card Game simulators in the past, but players will not find anything as comprehensive as Legacy of the Duelist: Link Evolution.
Available now on Nintendo Switch, this title is a remaster of the 2015 PS4 and Xbox One game with all the DLC included. Cards from the 20-plus year history of the TCG are included, which means more than 9,000 cards can be obtained in Link Evolution - up from the roughly 7,500 in the original.
With that alone, this is the best Yu-Gi-Oh! sim to date. Whether you're a new, lapsed or diehard fan, there's a lot to appreciate in Link Evolution.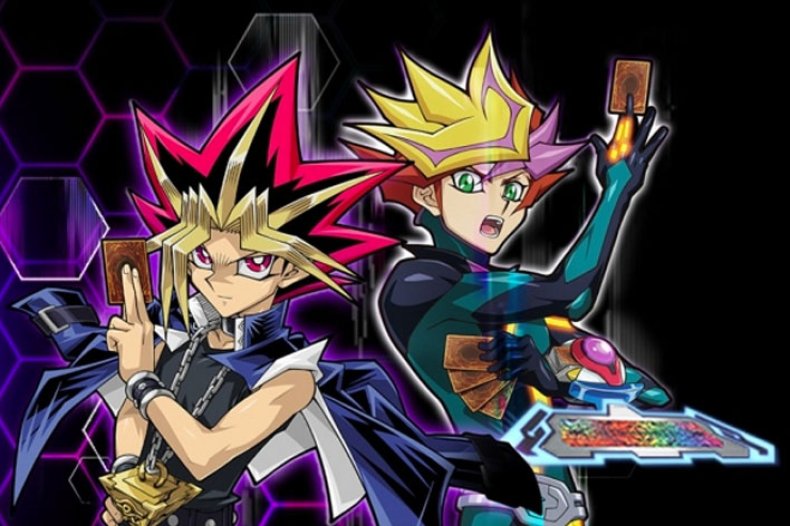 MORE CARDS THAN YOU KNOW WHAT TO DO WITH
If you're a fan of the TCG you're going to love this game.
Constructing new decks and strategies has always been the most fun part of the TCG for me, and, with more than 9,000 cards to choose from, I won't have any shortage of decks to use.
The TCG has gone through many evolutions in recent years, especially with the introduction of Link Summoning in 2017. As someone who plays the TCG casually with friends, I found Link Evolution to be a great teaching tool on the latest strategies. worried about lapsed knowledge or are brand-new to the world of Yu-Gi-Oh!, don't be. Link Evolution offers step-by-step tutorials on how all the summonings work.
I also love the UI and its ability to search through your trunk of cards. Some titles, like the mobile game Duel Links, have limited search capabilities. Link Evolution, however, allows you to find the right card for your strategy. Whether you're looking for a card to mill your opponent's deck or a card that special summons from the graveyard, you'll find it in no time flat.
Being able to purchase and pull cards from packs is always a joy in real life and in a game, so having so many packs to farm the archetype or cards you're looking for gives you a great sense of progression.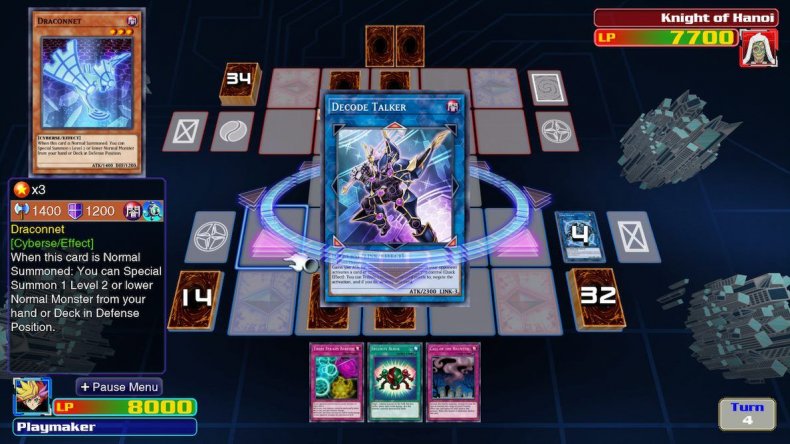 TIME TO DUEL
The single-player campaign in Link Evolution is similar to the original Legacy of the Duelist. Players will recreate scenarios and duels from all six iterations of the series.
Each chapter has about 20-25 different duels to go through. You have the option of going into battle against classic characters using "story" decks that give you an assortment of cards close to what was used in the anime. For experienced players in need of s challenge, it's certainly a cool concept..
But not everything about the nostalgic campaign flows perfectly. It's great to revisit many of these classic moments from the anime, but it would have been better if voice acting was added as well. The campaign's lack of fast forward or skips is also frustrating. Sometimes the AI takes too much time making its move, and the ability to fast forward some of the duel would make the wait more bearable. Perhaps I play Duel Links too much, which has an auto-duel feature, but sometimes I just want to get moving .
Then there's the Battle Pack mode, where players can pull random cards from packs to create decks and battle the CPU or other duelists online. This is a fun feature that can spice up battling, but I did have some trouble finding an opponent online.
Beyond that shortcoming, the online functionality, was pretty stable for me. While the AI would sometimes take too much time making its move, this isn't a problem with an actual person, and it really feels like I'm sitting across from them playing on a table. It all works very well.
VERDICT
Legacy of the Duelist: Link Evolution is a must-have for fans of the Yu-Gi-Oh! series who are itching to do some dueling. Putting it on the Switch was a brilliant move, because now you can play a match or two wherever you are.
The campaign lets you revisit duels from series past and challenge yourself using varied story decks. While the lack of voice acting and slow-thinking AI detract from its charm, this is still a fun, casual way to get your duel on.