A Russian lawmaker has reportedly said that the American embassy in Kyiv should be destroyed in retaliation for the U.S. supply of rocket systems to Ukraine.
Yury Shvytkin, deputy chairman of the Russian parliament's defense committee, told the Russian news outlet Lenta.ru that delivery to Ukraine's forces of the High Mobility Artillery Rocket System (HIMARS) showed the U.S. was "moving step by step towards a Third World War."
Kyiv said on Thursday that the first batch of the systems had arrived and more multiple launch rocket systems are expected from Western allies.
Shvytkin said Moscow "must respond harshly" against all "those countries that supply weapons" to Ukrainian forces to fight Russia and that Moscow's troops should "not just destroy infrastructure".
"I think the main decision-making center is the U.S. Embassy. I think that sooner or later this will become a target for the Russian armed forces," he said, as well as for the Russian-backed troops of the self-proclaimed Donetsk and Luhansk People's Republics.
"My position is that it is necessary to destroy the government quarter in Kyiv," he said, "Yes, this work is being carried out by the Ministry of Defense, but more massive strikes need to be delivered."
Newsweek has contacted the U.S. State Department for comment.
The HIMARS is a powerful long-range weapon system that Kyiv hopes can help turn the tide in its fight against Russia. Ukraine says the systems are needed to take on Russian rocket systems used in the eastern Donbas region.
The U.S. is worried about an escalation of the conflict and said it has been assured by Kyiv the weapons it supplied would not be used to attack positions in Russia.
But Shvytkin said that the HIMARS range of up to 50 miles will allow Ukraine's forces to "reach the territory of our country."
He added that regardless of the promises of Ukrainian President Volodymyr Zelensky that he would not strike at the territory of Russia, "you can't trust him."
However, Shvytkin insisted that Russia's air defense and electronic warfare equipment, which Lenta said referred to Moscow's Hurricane and Smerch multiple rocket launchers, could counter the threat posed by the HIMARS.
On Thursday, Ukrainian Defense Minister Oleksii Reznikov expressed his gratitude to U.S. Defense Secretary Lloyd Austin "for these powerful tools", tweeting that "summer will be hot for Russian occupiers."
Also on Thursday, the U.S. announced more weapons for Ukraine in a $450 million deal that will include patrol boats, rocket systems and additional ammunition.
It comes just a week after President Joe Biden announced $1 billion in new weapons and support for Ukraine.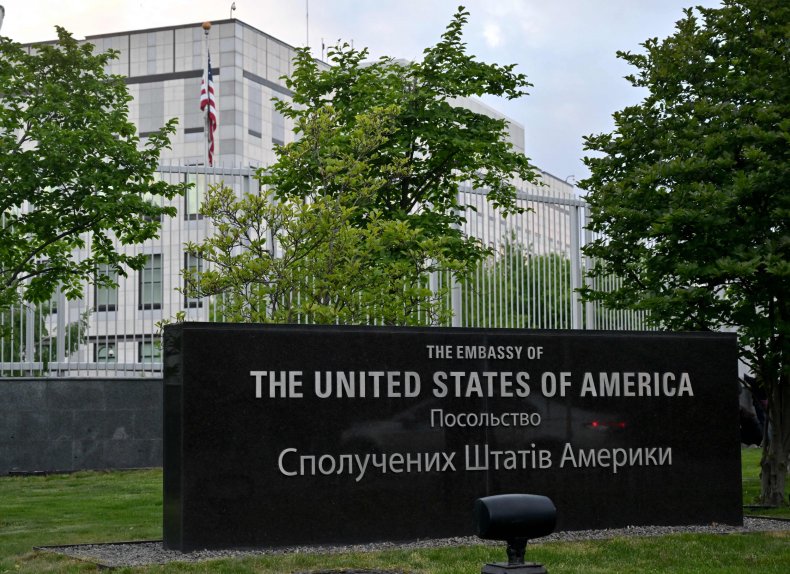 Update 06/24/22, 5:40 a.m. ET: This article has been updated with further information.