Zac Efron Busts Grandfather Out of Nursing Home in Hilarious Video
Zac Efron "busted" his grandfather out of a nursing home in a hilarious video he shared on social media.
The 33-year-old actor joked that he and his younger brother Dylan had to sneak into the facility without being seen by staff.
In a clip posted on Instagram, Zac wears a black facemask and, before leaving his car, he says: "Time to bust grandpa out of here."
While the Mission: Impossible music plays in the background, the High School Musical alum and his brother enter the nursing home.
Zac steals a worker's pass to get through a door without being seen.
In the video, Zac shows off his athletic skills and at one point he even does a front somersault while heading down the corridor.
The actor then enters his grandpa's bedroom and the elderly man is ready to leave, as he says: "Let's get out of here."
His nephews wheel him out of the nursing home and the two brothers take their grandpa for a drive.
Along the way, Zac and Dylan buy a fresh Coca-Cola and their grandpa looks happy as he sips the drink.
The final part of the clip shows the two brothers and their grandpa at home as they watch the Euro 2020 final match between England and Italy.
After Italy's victory, Zac and Dylan took their grandpa back to his nursing home.
Zac joked that his grandpa acted better than him in the clip.
On Instagram, Zac captioned the video "We're coming Grandpa!" and his brother Dylan commented: "Just wanted to watch the Euro Cup with the boys."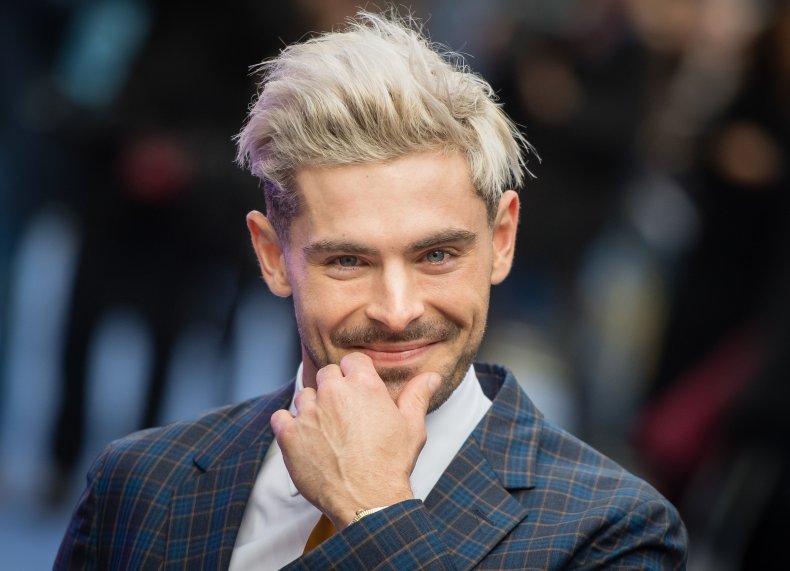 The video was seen more than six million times and received thousands of comments.
A person commented: "Grandpa is so cute."
Another added: "Funniest thing ever!! Gotta love your grandpa. He's so awesome!"
One more said: "I remember busting my Mom out of the hospital for a dinner! One of my most memorable last times with her. Thanks for reminding me of that!"
Last month, a man visited the iconic locations of High School Musical 2 and shared a video of his adventure on TikTok.
Josh documented his trip to the resort during his expedition to various US national parks.
"Booked a room at Lava Springs from High School Musical 2," reads the on-screen text of the video posted on April 23.
Starting with the iconic orange exterior of the resort, it's instantly recognizable to anyone of a certain age.
Josh went on to show the pool, including the sun loungers from Sharpay's rendition of "Fabulous," the break-up bridge from "Gotta Go My Own Way", and, of course, "Bet On It"'s golf course.