'Zack Snyder's Justice League' Release Time: When the 'Snyder Cut' Is Streaming
Zack Snyder's Justice League is one of the most-anticipated movies in recent years, with fan frenzy reaching fever pitch after HBO Max confirmed that after years of fan campaigning the so-called 'Snyder Cut' of the ill-fated Justice League would stream on their service. Now, the release date and time are nearly here, with the movie available to stream this March on HBO Max in the U.S. and on numerous other streamers across the world.
What time is Zack Snyder's Justice League streaming?
The release date for the Snyder Cut is Thursday, March 18 across the world. Per IMDb, the movie is available to stream on that date in the following countries: Australia, Brazil, Canada, Germany, Spain, France, U.K., Hungary, Ireland, India, Italy, Mexico, Norway, Poland, Portugal, Romania, Sweden, Singapore in the U.S.
What time Zack Snyder's Justice League is released in your country will depend on your time difference from the U.S., which entered Daylight Savings Time earlier in March.
There, the four-hour movie will be released at 3 a.m. ET, meaning that some DC Comics fans will be having some major late nights.
This 3 a.m. release time means that the movie will be available at 2 a.m. Central, 1 a.m. Mountain and at midnight Pacific Time.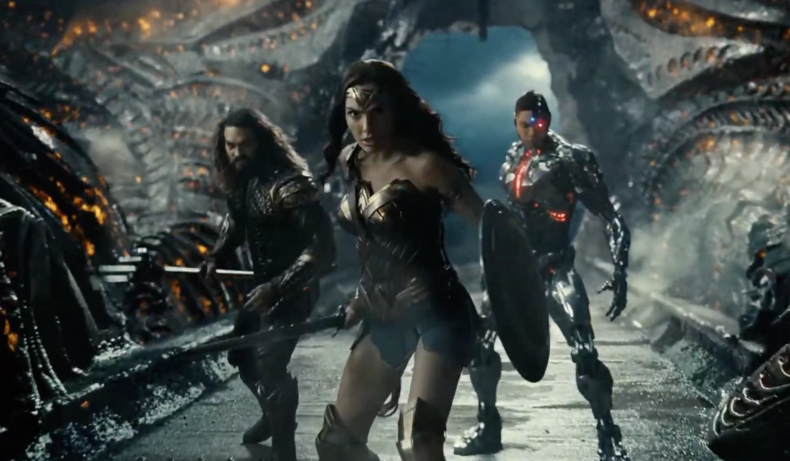 Currently, HBO Max is a U.S.-only streaming service, meaning that the Snyder Cut is only available on the service in America and in Puerto Rico.
In other countries, the movie will be available on local services. U.K. Justice League fans, for example, will be able to watch the movie on Now TV, the Sky streaming service that often streams HBO content.
Canadian viewers will be able to watch the new cut of the movie on Crave, while the Australian streaming service that will offer the movie is Binge.
This new version of Zack Snyder's Justice League restores a number of elements from Snyder's original vision for the movie, and cuts out scenes shot by Joss Whedon, who took over production after a family tragedy forced Snyder to drop out.
Earlier this month, HBO Max accidentally leaked the movie on their own service, with the film streaming for those who tried to watch Tom & Jerry on the streamer. This revealed to viewers a number of the new scenes that had been filmed, including sections that revealed new characters and linked the movie to Snyder's previous DC movie Batman vs. Superman: Dawn of Justice.
The official synopsis for the movie reads: "Fueled by his restored faith in humanity and inspired by Superman's selfless act, Bruce Wayne [played by Ben Affleck] enlists newfound ally Diana Prince [Gal Gadot] to face an even greater threat. Together, Batman and Wonder Woman work quickly to recruit a team to stand against this newly awakened enemy.
"Despite the formation of an unprecedented league of heroes—Batman, Wonder Woman, Aquaman [Jason Momoa], Cyborg [Ray Fisher] and the Flash [Ezra Miller]—it may be too late to save the planet from an assault of catastrophic proportions."