Zambian Opposition Leader Arrested for President Holiday Slur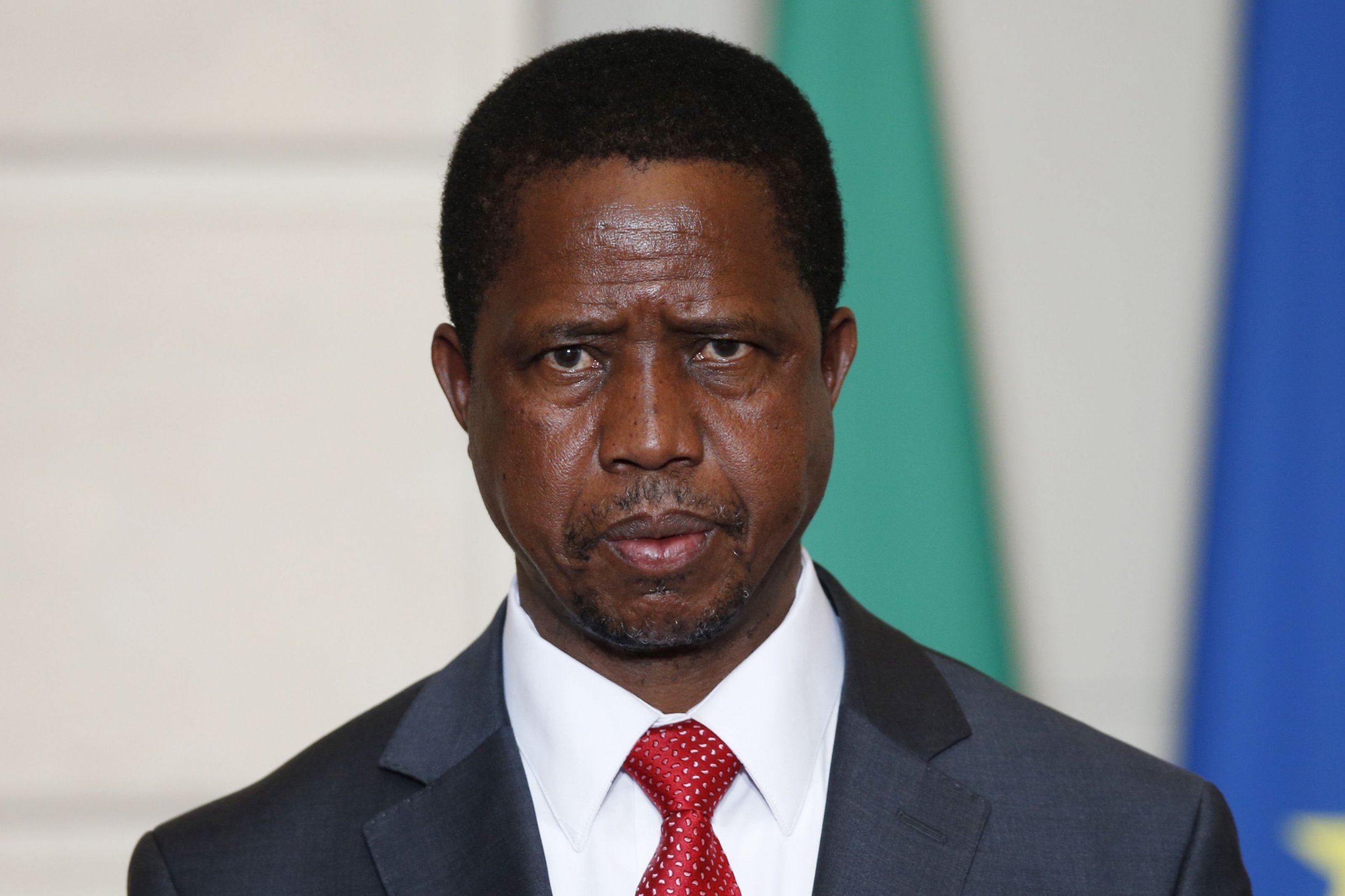 Zambian police have arrested an opposition party leader for accusing the president of using public funds while on holiday, just months ahead of elections in the southern African country.
Eric Chanda, leader of the Fourth Revolution Party, was arrested on Monday and charged with defamation of President Edgar Lungu, Reuters reported. Zambian police spokeswoman Charity Chanda said the arrest was in connection with an article published in the Zambian press in May 2015, in which the opposition leader accused Lungu of using taxpayers' money to go clubbing and play pool while on holiday in Mfuwe, a popular safari destination in Zambia, according to AFP.
The police spokeswoman did not specify why it took almost a year for Chanda to be arrested. The offence of defaming the president carries a maximum sentence of five years in prison.
Zambia is holding presidential, parliamentary and local government elections on August 11. Lungu, who leads the Patriotic Front party, has a tentative hold on power after winning a snap election in January 2015 following the death of his predecessor Michael Sata in October 2014. He secured 48.3 percent of the vote, just ahead of rival Hakainde Hichilema of the United Party for National Development (UPND) on 46.7 percent.
Chanda's arrest follows the detainment of Geoffrey Mwamba, vice-president of the UPND, who was arrested twice earlier in March on charges of threatening the president and training a private youth militia to carry out violence during the elections. Mwamba has denied the allegations and is standing trial for the latter charge.
The UNDP's Hichilema is challenging Lungu again in August and Mwamba has accused the president of persecuting the opposition in the run-up to the vote.
Lungu has had to deal with several domestic problems in Zambia in recent months. The economy is heavily reliant on copper and Zambia has struggled to deal with the impact of a fall in copper prices, which more than halved between 2011 and late 2015. Zambia is also suffering a drought prompted by the El Nino weather pattern, which has resulted in power shortages due to the lack of water supplying hydroelectric dams.