Zambia: Three Broadcasters Shut Down as Opposition Alleges Media Crackdown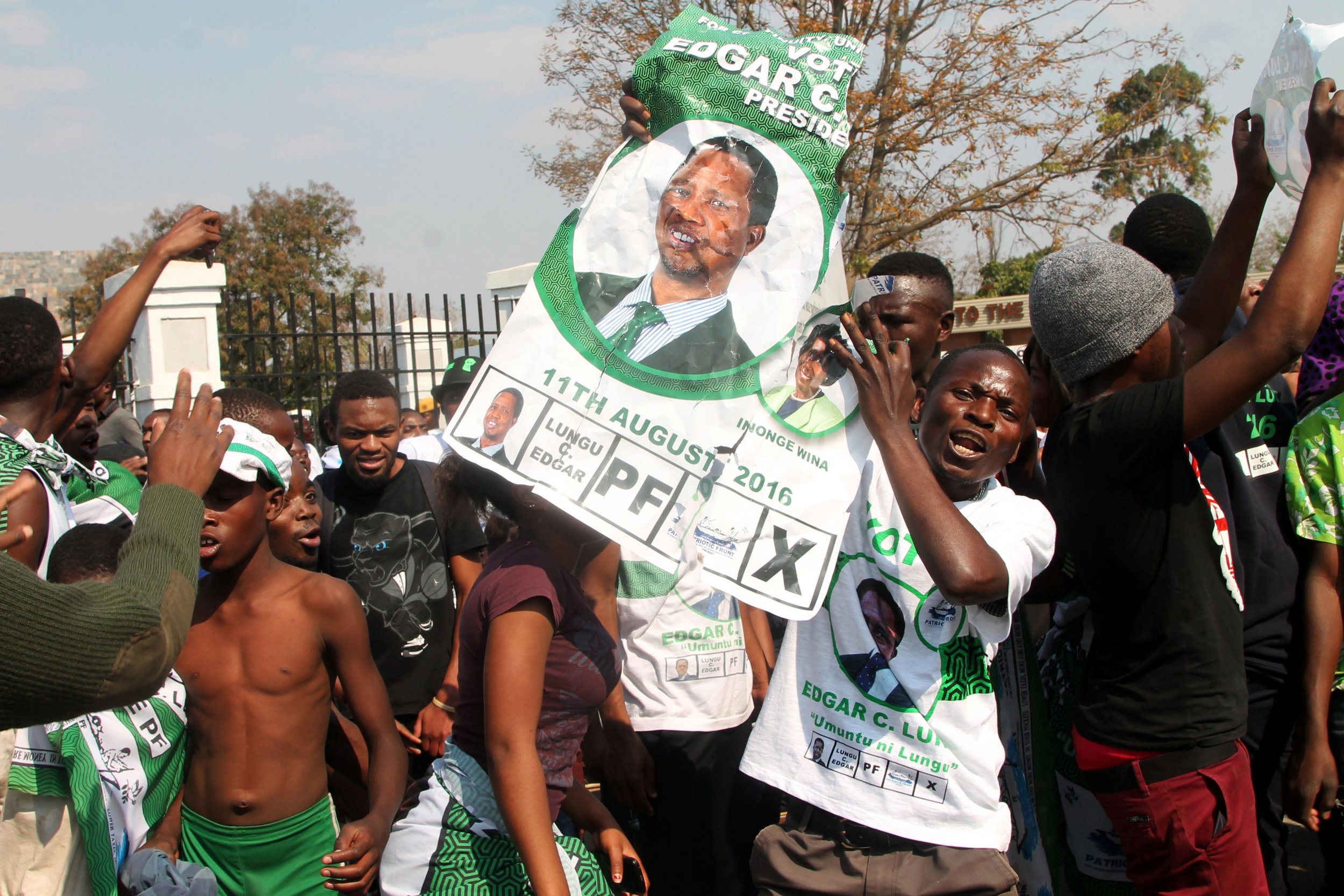 Zambia's broadcasting regulator has suspended the licences of three private media outlets, continuing what the opposition is calling a crackdown on independent media that are not aligned with the government.
The Independent Broadcasting Authority (IBA) stated on Monday that Muvi TV—Zambia's largest private television station—Komboni Radio, and Radio Itezhi Tezhi had behaved in an "unprofessional manner" before, during and after elections held on August 11.
Zambian President Edgar Chagwa Lungu was re-elected by a margin of less than 3 percent in the presidential election, beating opposition leader Hakainde Hichilema into second place. Hichilema has rejected the result and is launching an appeal in the southern African country's highest court.
The conduct of the broadcasters "posed a risk to national peace and stability," the IBA said in its statement. The broadcasters have 30 days to appeal.
The decision has been slammed by the opposition United Party for National Development (UPND), which accused the ruling Patriotic Front (PF) of trying to return Zambia to a "one-party state and wipe out 25 years of multiparty democracy and free speech." Zambia first held multiparty elections in 1991.
"It is a tragedy that those in positions of power and leadership in our country are unwilling to listen to other opinions. This lack of tolerance for alternative points of view will hold us back, not only in terms of development, but also by sowing seeds of division," said the UPND's Secretary-General Stephen Katuka.
Lungu has not commented publicly on the decision, but the PF has shared numerous articles in favor of the IBA's suspension of the three stations on its Facebook page.
The chief editor of press freedom advocates Reporters Without Borders (RSF), Gilles Wullus, told Newsweek that Zambia is ranked 114 out of 180 countries in its annual index ranking media freedom, and that Zambia's ranking in the index has gone down consistently since the metric was established in 2002. "These closures are always concerning, especially as they happened a few days after Lungu's re-election," says Wullus, confirming that the body is investigating the cases.
Prior to the elections, one of Zambia's largest independent newspapers, The Post, was shut down by the country's tax agency over an alleged $6 million unpaid tax bill. But opposition supporters and press freedom agencies said that the closure was an attempt to muzzle dissident voices ahead of the vote. The chairperson of the Media Institute of Southern Africa, Hellen Mwale, described the arrest of three people connected to the Post as "politically motivated and only aimed at crippling the newspaper."
Some have used social media to criticize the decision to close the three broadcasters, particularly while the opposition's appeal against the election result is still being processed.