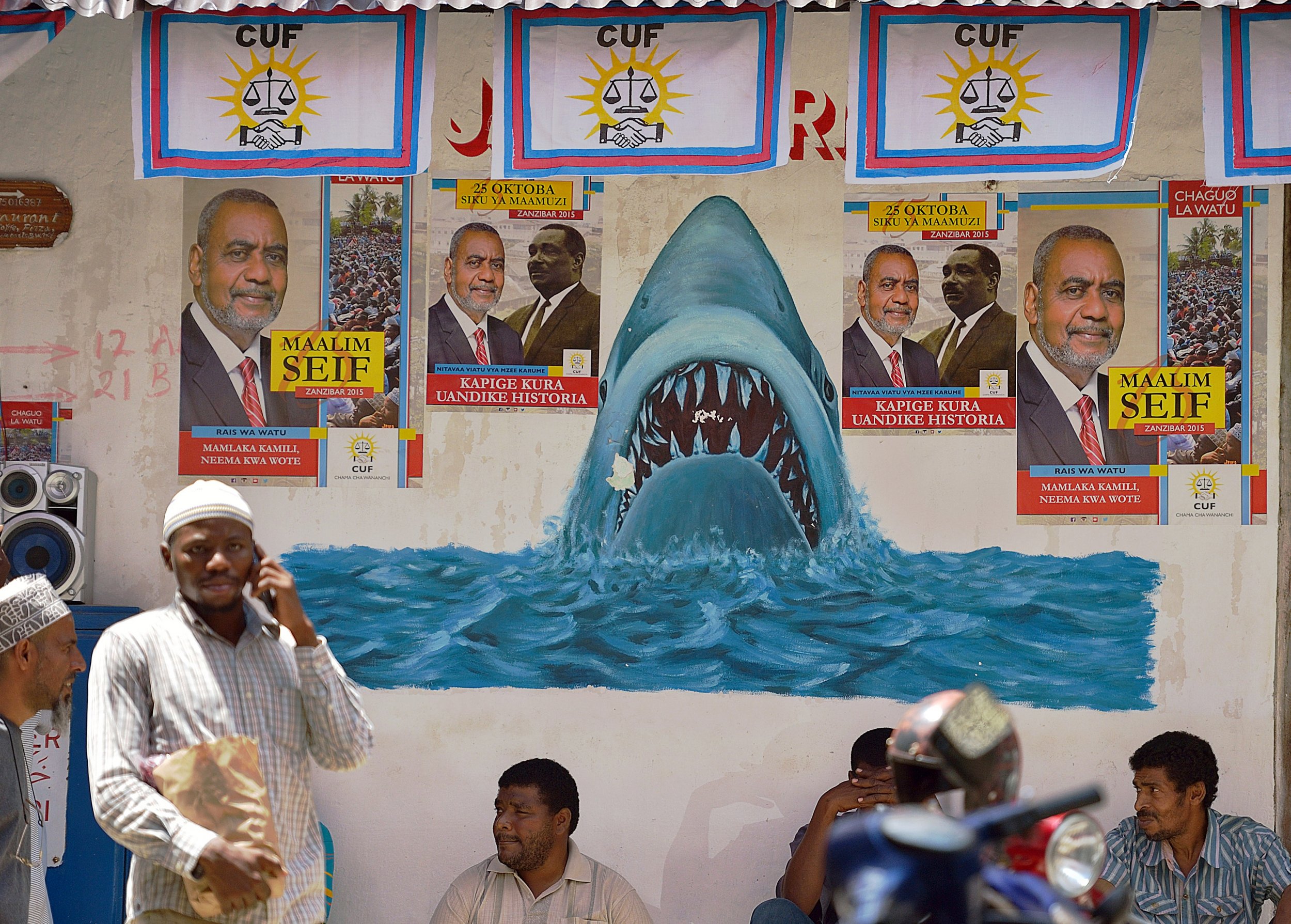 As Zanzibar prepares for a rerun of its presidential election on Sunday, Tanzanian authorities are worried the situation could turn fiery on the so-called Spice Islands.
Tanzania held nationwide elections in October 2015, with John Magufuli of the long-ruling Chama Cha Mapinduzi (CCM) party triumphing in the presidential race. But the poll on Zanzibar was annulled by its electoral commission, prompting cries of foul from the opposition and condemnation from the international community.
Wary of Zanzibar's history of electoral violence, the Tanzanian government has appealed for calm and authorized the deployment of 250 soldiers to the semi-autonomous archipelago to keep the peace during Sunday's election. Ahead of the vote, Newsweek breaks down what you need to know about Zanzibar.
1. Zanzibar has a unique status in Tanzania
Composed of two main islands called Unguja (also referred to as Zanzibar) and Pemba off the East African coast in the Indian Ocean, the Zanzibar archipelago is afforded a semi-autonomous status by Tanzania. Zanzibar—which produces cloves, nutmeg, cinnamon and black pepper—has its own president, currently Ali Mohamed Shein of the CCM, and its own parliament, the Zanzibar House of Representatives. Some 50 seats in the Tanzanian National Assembly are contested by Zanzibari candidates and five members of the Zanzibar House of Representatives are chosen to participate in the mainland's parliament. While Zanzibar as a rule makes its own laws, some union matters are the preserve of the Tanzanian government.
2. Zanzibar relies on its reputation as a tourist hotspot
In spite of its ongoing political difficulties, Zanzibar is one of Tanzania's tourism hotspots. With visitors drawn in by pristine beaches and idyllic sunsets, tourism accounts for some 20 percent of Zanzibar's GDP, yet much of the archipelago's population of 1.3 million lives in poverty. Zanzibar's idyllic reputation was tarnished in 2013 when two local men riding a motorcycle threw acid in the faces of two young British women who were volunteering and teaching Zanzibari children.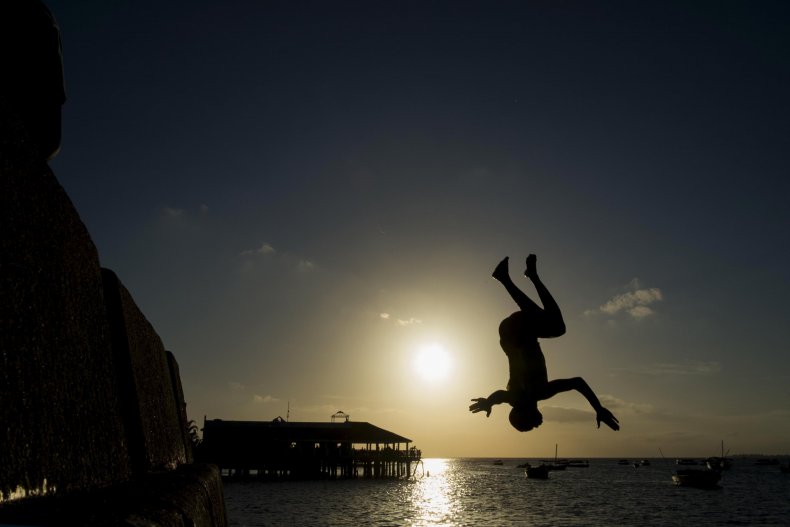 3. The opposition probably won the October vote.
There are two main political parties on Zanzibar—the CCM and the Civic United Front (CUF). The CCM and its predecessor the Afro-Shirazi Party have held power in Zanzibar ever since it was established as a republic following a bloody revolution in 1964.
October's vote was ostensibly nullified for not being free and fair, with the Zanzibar electoral commission saying that some commissioners had been partisan and that, in certain areas, more votes had been cast than there were registered voters. According to the opposition, however, the decision was a front to cover up a CCM loss: CUF candidate Seif Sharif Hamad declared himself the winner a day after the October 25 poll, saying he had collected 20,000 more votes than the CCM's Shein.
International observers, including the European Union and the African Union, criticized the electoral commission's decision, saying that the poll was conducted "in a generally peaceful and organized manner" and that the decision to nullify the vote put "democracy, peace and unity" in Zanzibar at stake.
"If we're looking for why the election is being rerun, the real reason is that the ruling CCM party has always been deeply reluctant to cede control and authority over the islands," says Michael Jennings, an expert on Tanzanian politics at SOAS University of London.
4. Zanzibar has a history of electoral violence
Violence has marred polls in Zanzibar since multiparty elections were introduced in 1995. During protests after the 2000 elections, in which CUF supporters accused the CCM of electoral fraud, Tanzanian security forces opened fire on the crowd, killing at least 35 people and wounded more than 600, according to Human Rights Watch. Thousands of CUF supporters were forced to flee to Kenya after a crackdown on opposition activists.
After the CCM won another disputed election marred by violence in 2005, the CUF boycotted Zanzibar's parliament for four years in protest. The 2010 election stands out as a relatively peaceful exception, with the CCM and CUF agreeing to share power following a referendum.
With CUF leader Hamad calling for a boycott of Sunday's rerun, however, there is the potential for another round of clashes, says Jennings. "If the CCM are seen to overtly rig or otherwise manipulate the poll, there's a very serious risk of violence," he says.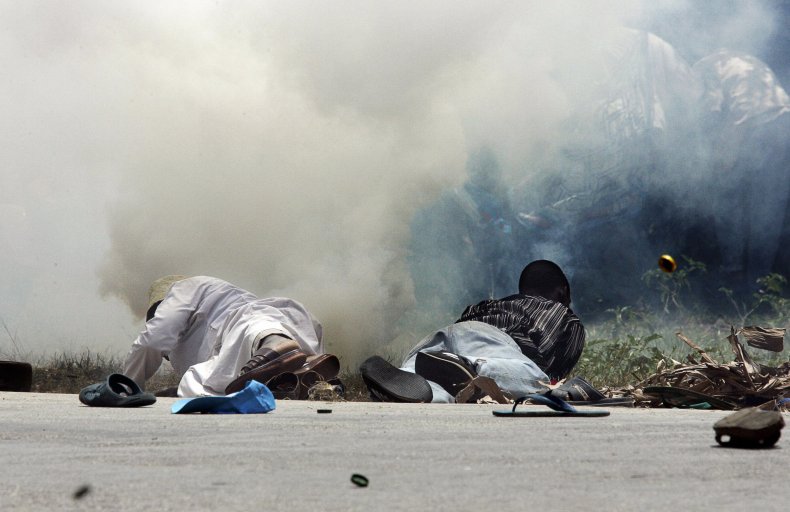 5. Zanzibar's election rerun is a test for President Magufuli
The Tanzanian president has been feted for his anti-corruption drive since he entered office. Magufuli's first five months in power have seen him cancel Tanzania's Independence Day celebrations in a bid to save public funds, force government officials to sign an integrity pledge before entering office, and vow to root out graft in the East African country.
Maintaining the delicate peace on Zanzibar, however, represents a big challenge. A collection of High Commissioners and Ambassadors to Tanzania—including those from the U.S., U.K. and many other European countries—called on Magufuli to "exercise leadership in this political impasse" in a statement issued in January following the announcement that the Zanzibar elections would be rerun. The U.S. has also reportedly threatened to withhold development funding in relation to the row.
"Magufuli is caught between a rock and a hard place," says Jennings. "Clearly, as part of CCM, he wants to maintain CCM dominance but if CCM overtly rig these next elections, donors are going to rapidly lose patience."