Zara Larsson on Her New Album, Hiding from Beyoncé and Fighting Male Oppression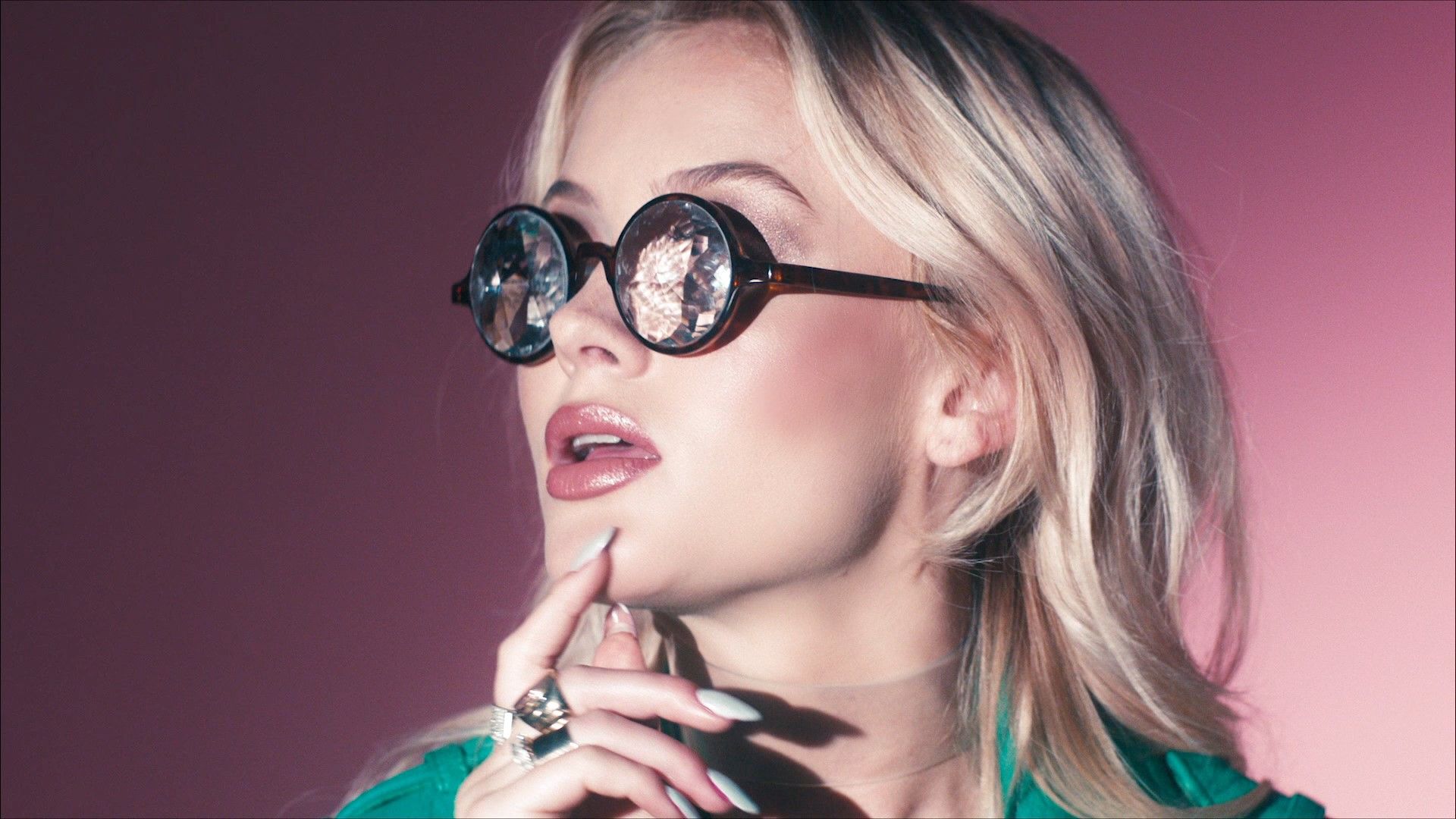 "I've been so nice to people in English," Swedish pop star Zara Larsson says, followed by a mischievous laugh. The 19-year-old singer is talking about the reputation she has gained for being anti-men. Larsson has done little to dispel that public perception. "Man hating is my hobby," she once tweeted, punctuating the message with a heart emoji.
More recently, galvanized by the recent Women's March against U.S. President Donald Trump, the singer said she had been inspired to "keep on fighting for equality every day." A few minutes later, another missive: "All these lil boys want an intelligent, independent and opinionated woman until an intelligent, independent and opinionated woman comes along."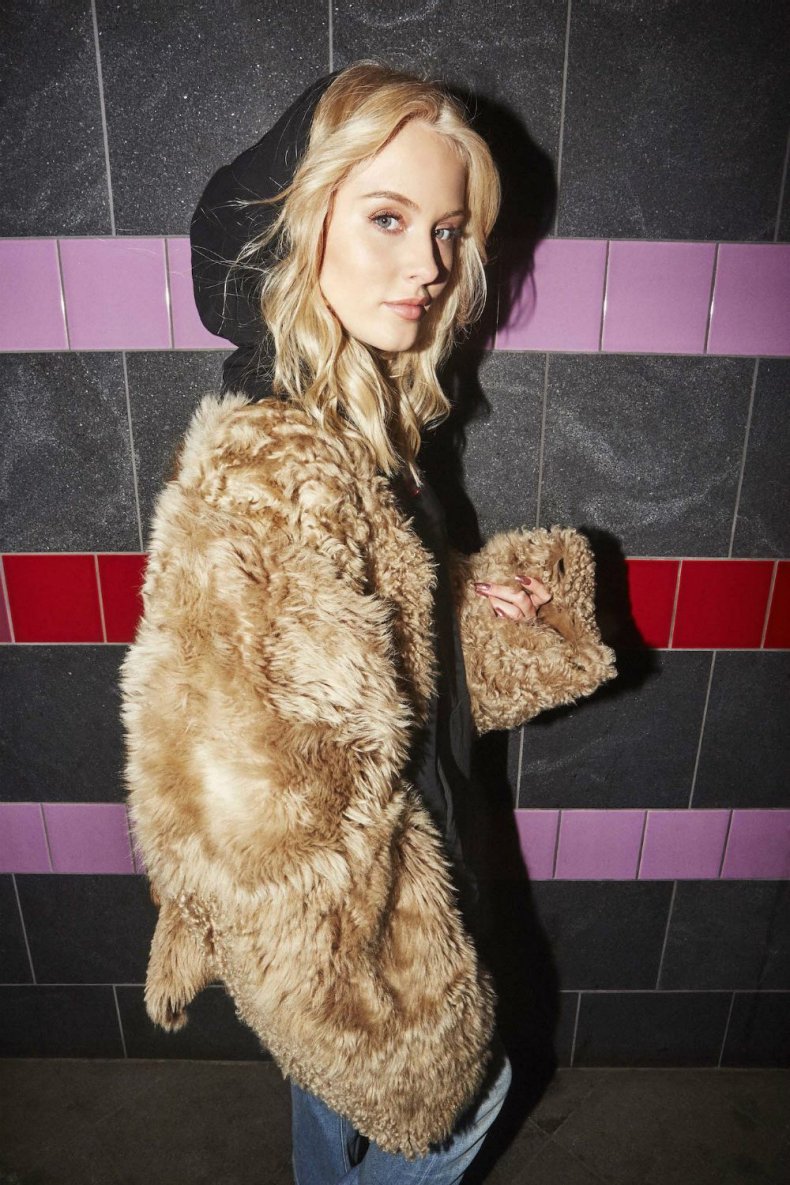 "People haven't even seen my radical side yet," Larsson tells Newsweek about her feminism. "I'm really radical."
Larsson speaks about gender politics with conviction. She has a powerful confidence and a sense of self that women and men much older than her could learn from. But in the same conversation, she can flip, like an over exuberant teenager on Twitter: "Isn't it the best thing that could ever happen or what?" she says, reacting to her idol Beyoncé revealing she's pregnant with twins last week.
That is part of what makes Larsson one of the most exciting new faces to emerge in pop. She isn't as subdued as other stars in her age group—unopinionated and uncontroversial. Nor does she feel unattainable—too shielded by the layers of public relations bureaucracy that bubblewrap veteran pop stars.
Larsson first found fame in her native Sweden aged 10, when she won the equivalent of America's Got Talent . She wasn't, however, an immediate child prodigy. "I just went back to school," she says. It wouldn't be until she was 15 that her music career gained steam. Signed to record label TEN Music Group, her debut single "Uncover" topped the singles chart in her native country in 2013. She released an album, 1 , domestically a year later that also reached No.1 on the album chart.
Related: A Conversation with Alessia Cara on Feminism, Donald Trump and Taylor Swift
By 2015, Larsson's career expanded to the U.K. It was a natural second home for her: Swedish singer Robyn was embraced by British radio stations years earlier and Loreen had one of the more memorable Eurovision Song Contest winning songs, "Euphoria," in 2012. Swedish songwriters and producers have also helped the country's music scene go global: Max Martin has written for Taylor Swift, Britney Spears and Katy Perry, and RedOne helped Lady Gaga break big with "Poker Face" and "Bad Romance" early in her career. Spotify, the world's most successful music streaming service, is also Swedish.
Larsson had her first big international hits, "Never Forget You," featuring MNEK, and "Lush Life" in 2015. Both songs reached the top five of the U.K. singles chart. She had further success with a feature credit on Brit rapper Tinie Tempah's "Girls Like," which was released in 2016 and gave her another top five hit.
Now begins the challenge of launching her first international album—and her second in Sweden. It's called So Good and is released on March 17. The record is preceded by the song "So Good," an R&B-flavored pop number featuring rapper Ty Dolla Sign. Another early sampler, "Ain't My Fault," released in September, also shows Larsson's propensity for fusing pop with seductive urban beats.
Here, she tells Newsweek about her album, why she hid from idol Beyoncé, her anti-men reputation, and what she thinks of Taylor Swift's brand of feminism:
Newsweek: Sweden has produced some of the best pop singers and producers. Is there something in the water?
Larsson: That's what they say. I don't know what it is. I'm happy to be part of it—it's to my benefit. People take you more seriously when you say, "I do pop and I'm from Sweden."
Why is the album called So Good —is it representative of the album as a whole?
I'm a simple woman. [Laughs] But the song does represent the album really good. It's a simple title and self-explanatory—it's so good.
You sang aged 10 on Talang , the Swedish equivalent of Got Talent . How did you know you wanted to pursue fame at such a young age?
I've always known I want to sing, I want to perform and entertain people. I'm really happy I participated [in it], but I think people think it was a bigger deal than what it was for me in Sweden.
No one wants to work with a 10-year-old. I didn't want to be on Disney or Nickelodeon. I wanted to be a respected artist. I don't think people were willing to see a 10-year-old as someone they could put on and bop their head to.
Everything happened for real when I released my first single and that was five years after. At 15 it was okay, people took my song "Uncover" pretty seriously.
How much control do you have over your career?
When it comes to my music, I always tell [my record label] what I like and don't like. I would never do something I don't like. I've recorded songs and I didn't like them and said, "This isn't going to happen," and it didn't happen. They listen to me and I'm really thankful about that. Even if my record label loves a song, it's not [Epic Records CEO] L.A. Reid as the picture on my artwork. I want to like the songs I'm doing. I'm so proud of every single song on my album.
You supported Beyoncé at the London leg of her Formation World Tour at Wembley Stadium last year. Did you meet her?
No! As soon as I heard, "Beyoncé's coming in the hallway! Beyoncé's coming!" I just went straight back to my dressing room. I was hiding because I was so scared. I thought: I can't meet her. What am I supposed to tell her? I just can't explain enough how much I love her...everything's just going to be corny. I said: Fuck it, I'm not going to do it because I don't know what to say and I'll start crying hysterically. I'll be professional and try to keep it together this time .' I couldn't though—I cried all concert.
Seeing Beyoncé live, you can see just how much tenacity and drive she has. Do you feel you have that same drive for success?
Oh wow. I hope I do. You can wake up tomorrow and feel like, I don't want to do this anymore . But as long as I care to remember, that's been my dream. Sometimes it stresses me out because people are like, "You're so young, you're only 19," but I'm not even close to where I want to be. I'm on my way but I just want to release my album, go out on tour, and do all of these things. I hope I have the drive. For me it's all or nothing in a lot of situations. Beyoncé is all. It's good to have someone like that to look up to.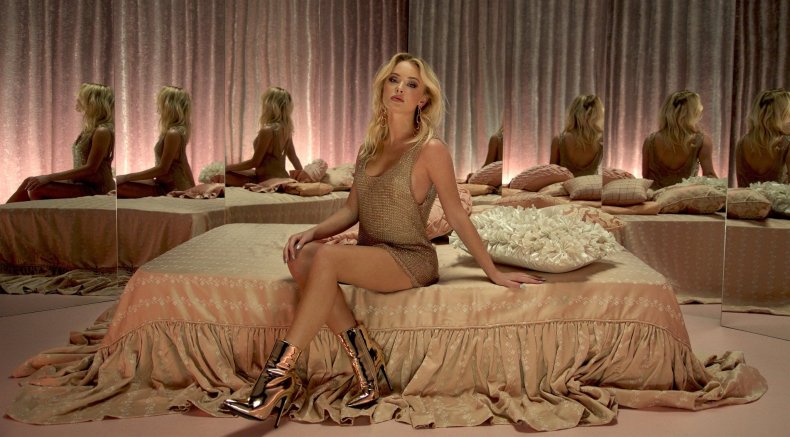 You have gained a reputation for being anti-men...
Truth be told, I low-key do hate men. Not personally every single man. But men in a group and as a social construct. I understand that if you belong to a group who are oppressed by another group, it's okay to express your negative feelings towards them. It's not that you hate every single guy.
I hate the systematic oppression. I understand if black people hate white people...I won't be offended. Especially in America, of course you do [hate white people], because you hate oppression. It's not the solution, it won't help anything, but it won't make it worse either. It's just a natural reaction to what's going on.
But I'd rather put my energy into uplifting women, instead of trying to hate on men. It's irrelevant to me. It's a non-existing problem if people hate men, because men are powerful in this world anyway.
That's quite a controversial opinion, and music can be quite male-dominated. Do you get pushback from your label over expressing your views at all?
No, not at all. They love it. They're like, "Go you." They never censor me. At Epic, there's a lot of strong women, which I appreciate. There's always women surrounding me. It's good to know there's not just white men, middle-aged [saying], "I know what I'm talking about, sweetie."
Taylor Swift has been criticized for her brand of feminism, particularly over the song "Bad Blood," rumored to be about Katy Perry. What do you think?
I think it's lame to hate on Taylor. I saw people hating on her for talking about the Women's March and not going. I feel like, yeah, totally, that sucks—you've got to put your money where your mouth is. But it's not really a problem to me. Women are being raped, beaten up, killed. LGBTQ people are being killed for loving who they want to love. And Muslims can't get into America because they're Muslims. There are so many problems going on in the world. Is it really worth focusing on Taylor Swift and if she's a real feminist or not?
I would like her feminism to be a little bit more inclusive—more intersectional. Because she does have a lot of followers and can make a difference. She's being very nice on every subject, because I feel like she doesn't want to step on anyone's toes. She could have Trump supporters who are her fans, and maybe she doesn't want to offend them. She's like, "Yeah, feminism!" but then does it actually say anything, maybe? As long as her intentions are good.
Zara Larsson's single "So Good" featuring Ty Dolla Sign is out now. The album So Good is released March 17.