Zelensky Lauds Journalist Brent Renaud as Inspiration in Letter to Family
In a letter to the family of a journalist killed while documenting Russia's invasion of Ukraine, President Volodymyr Zelensky recognized the "service and sacrifice" of Brent Renaud and hailed him for inspiring generations to come.
Renaud, 50, was an award-winning journalist and filmmaker, who was shot and killed on Sunday in a city outside of Kyiv, Ukraine. According to the Associated Press (AP), Renaud was outside of his vehicle, gathering information for a report for Time magazine about refugees, when a group of Russians fired upon the vehicle. Zelensky told the family in a letter that Renaud did not die in vain but will instead serve as a way to inspire others to stand up and fight.
After the fatal shooting, Zelensky wrote to Renaud's family in Arkansas. In the note, Zelensky begins by addressing Renaud's passing, the "tragic loss" and sending his "heartfelt condolences" to the family.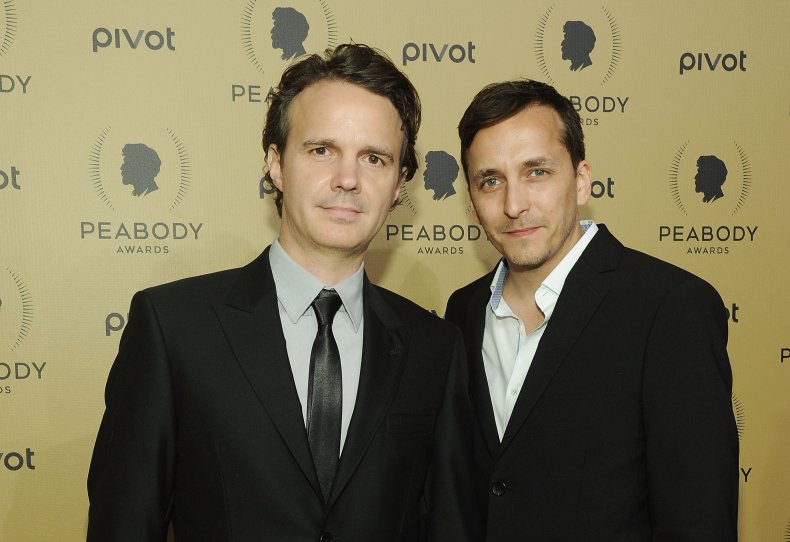 Zelensky goes on to tell his family that Renaud was a "talented and brave journalist" who was working to tell the story of the millions of Ukrainians who are currently suffering as a result of the Russian invasion. He continues to point out the extremely dangerous nature of Renaud's work.
"With all his courage and determination, he travelled to the most dangerous war zones to film the unprecedented ruthlessness and evil," Zelensky wrote.
Zelensky goes on to state how he and the Ukrainian people empathize with Renaud's family during this difficult time.
"The people of Ukraine, who are fighting against the Russian regime to defend their Homeland and democracy in the world, are mourning with you," he wrote.
The president of Ukraine closes his letter by recognizing Renaud for his "professionalism and commitment to the values of compassion, ethics and justice." He also states that Renaud's sacrifice will only help to "inspire generations" to "stand up" and "fight for the forces of light against forces of darkness."
Renaud's award-winning work had appeared in several outlets, including The Boston Globe, The New York Times and NBC. In addition to Ukraine, Renaud had also covered the wars in both Iraq and Afghanistan.
In the attack that left Renaud dead, fellow journalist Juan Arredondo was also injured. While not many details of the attack are known at this time, Arrendo told the AP that Renaud had been shot in the neck while he himself was struck in the lower back.
On Monday, a Fox News reporter was also injured in Ukraine while covering the invasion. Benjamin Hall was transported to a hospital with limited information available about the severity of his injuries.
Immediately following the news of Hall's injuries, the CEO of Fox News, Suzanne Scott, said the network was working to get more information on his condition.