Zelensky To Replace Defense Minister As Ukraine Braces for Fresh Onslaught
As Kyiv braces for an anticipated fresh onslaught from Russia, Ukrainian President Volodymyr Zelensky is expected to replace his defense minister, Oleksiy Reznikov, amid a major cabinet reshuffle.
The head of Zelensky's Servant of the People party bloc in parliament, Davyd Arakhamia, said on Sunday that Reznikov would be transferred to another government post, and that the head of Ukraine's military intelligence, Major General Kyrylo Budanov, would replace him.
"War dictates changes in personnel policy," Arakhamia said on the Telegram messaging app.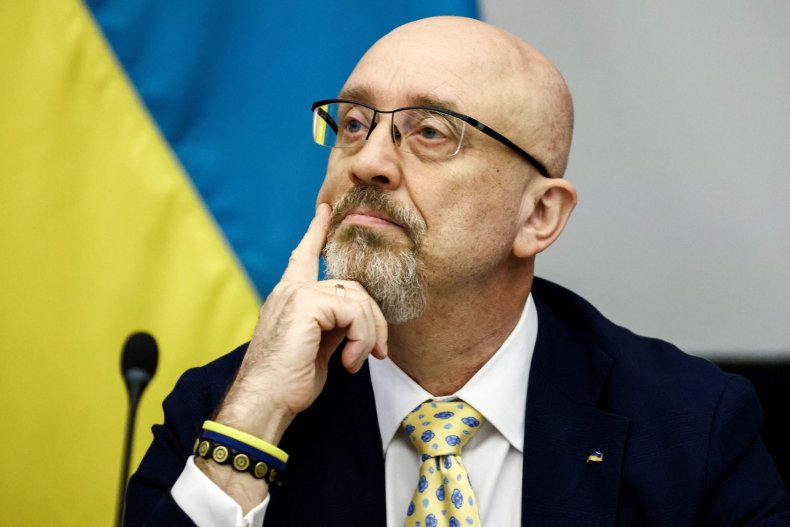 If confirmed, it would mark the most prominent shake-up of Zelensky's military leadership since Russian President Vladimir Putin launched a fullscale invasion of Ukraine on February 24, 2022.
Ukraine has seen a string of sackings and resignations following a corruption scandal in late January. The Security Service of Ukraine (SBU) recently said that it had uncovered a major embezzlement scandal linked to purchasing rations for the army at inflated prices.
Arakhamia didn't mention the embezzlement scheme on Sunday or imply that Reznikov had been implicated in it. The official said the decision would likely be put up for debate in parliament this week.
"Time and circumstances call for strengthening and regrouping," he said.
"Oleksiy Reznikov is being transferred within the government to the position of minister for strategic industries to strengthen military-industrial co-operation, which is absolutely logical, given his expertise," Arakhamia said, noting Reznikov's recent experience in securing weapons from Ukraine's western allies.
"Major General Kyrylo Budanov will head the Ministry of Defense, which is absolutely logical for wartime," he said.
Reznikov responded to the news by saying that he "did not have any conversation about the ministry of strategic industries with the president of Ukraine."
"It was news to me," Reznikov said in an interview earlier on Sunday with Ukrainian channel Fakty ICTV. "If I suddenly received such an offer from the president of Ukraine . . . I would refuse it, because I do not have the expertise that would allow me to be the minister of . . . strategic industries."
The news comes as Ukraine is preparing for a potential renewed push from Russia around February 24, to mark one year of the conflict.
"The occupiers want to do something symbolic in February, to try and make up for their failures last year," Zelensky said on Sunday evening. "We can see this rising pressure along multiple parts of the front."
Newsweek contacted Ukraine's Defense Ministry for comment.
Do you have a tip on a world news story that Newsweek should be covering? Do you have a question about the Russia-Ukraine war? Let us know via worldnews@newsweek.com.