Zelenskyy Says Will Meet Putin Anywhere After Munich Trip Called 'Reckless'
Ukraine's President Volodymyr Zelenskyy on Saturday called for a meeting with Russian President Vladimir Putin in an effort to deescalate tensions.
"I don't know what the president of the Russian Federation wants, so I am proposing a meeting," Zelenskyy said at the Munich Security Conference, the Associated Press reported Saturday. "Ukraine will continue to follow only the diplomatic path for the sake of a peaceful settlement."
The Ukrainian president added that Putin could choose the meeting location.
Retired general Jack Keane, former vice chief of staff at the U.S. Army, said on Friday during an appearance on Fox News that Zelenskyy moving anywhere is "reckless" as it provides an opportunity for Russia to attack, adding that the president shouldn't attend the Munich conference while Russia is "on the brink of war."
The former general warned that Zelenskyy might not be able to return home if Russia took control of the airspace.
"Somebody should pick up the phone and call President Zelenskyy, like right now, and say if you ever wanted to have a Zoom meeting, this is the one to have," Keane said on Friday. "Don't leave your country to go to Germany tomorrow, because you may find the airspace under the control of the Russians and you will not be able to get back into it."
"As soon as the attack begins, Russia will control the airspace and that would then deny him returning to his country...Why offer them something like that? It seems reckless to me," he said.
Keane noted that it's uncertain if Russia has plans to control the airspace.
In a separate remark, Keane said the situation between both countries is in a "pre-attack phase, where the Russians are trying to provide ample justification for launching an attack."
Vice President Kamala Harris spoke at the conference in Germany on Saturday and warned Russia against invading Ukraine. She said that Russia will face "unprecedented economic costs" if it does so.
"Let me be clear, I can say with absolute certainty if Russia further invades Ukraine, the United States, together with our allies and partners, will impose significant and unprecedented economic costs," Harris said at the security conference.
"We will impose far-reaching financial sanctions and export controls. We will target Russia's financial institutions and key industries. And we will target those who are complicit and those who aid and abet this unprovoked invasion," the vice president continued. "Make no mistake: The imposition of these sweeping and coordinated measures will inflict great damage on those who must be held accountable."
Meanwhile, U.S. Defense Secretary Lloyd Austin warned on Saturday that the Russians are "uncoiling and are now poised to strike", according to Reuters.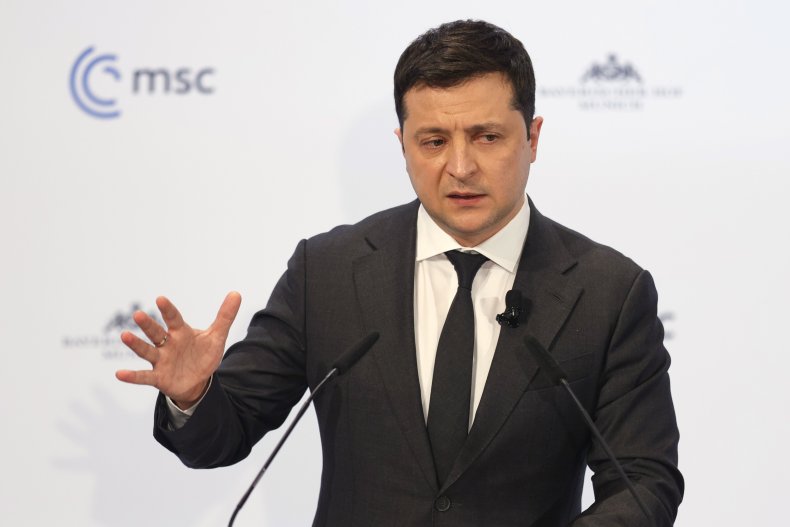 President Joe Biden made similar remarks on Friday when he said he believes that Putin has decided to invade Ukraine.
"As of this moment, I'm convinced he's made the decision. We have reason to believe that," Biden said during his address from the Roosevelt Room of the White House.
Concerns over a potential war between Russia and Ukraine have increased as Moscow assembles troops and equipment at its border with the eastern European nation. Russia currently has between 169,000 to 190,000 personnel on the ground in and near Ukraine, according to Michael Carpenter, the U.S. ambassador to the Organization for Security and Co-operation in Europe.