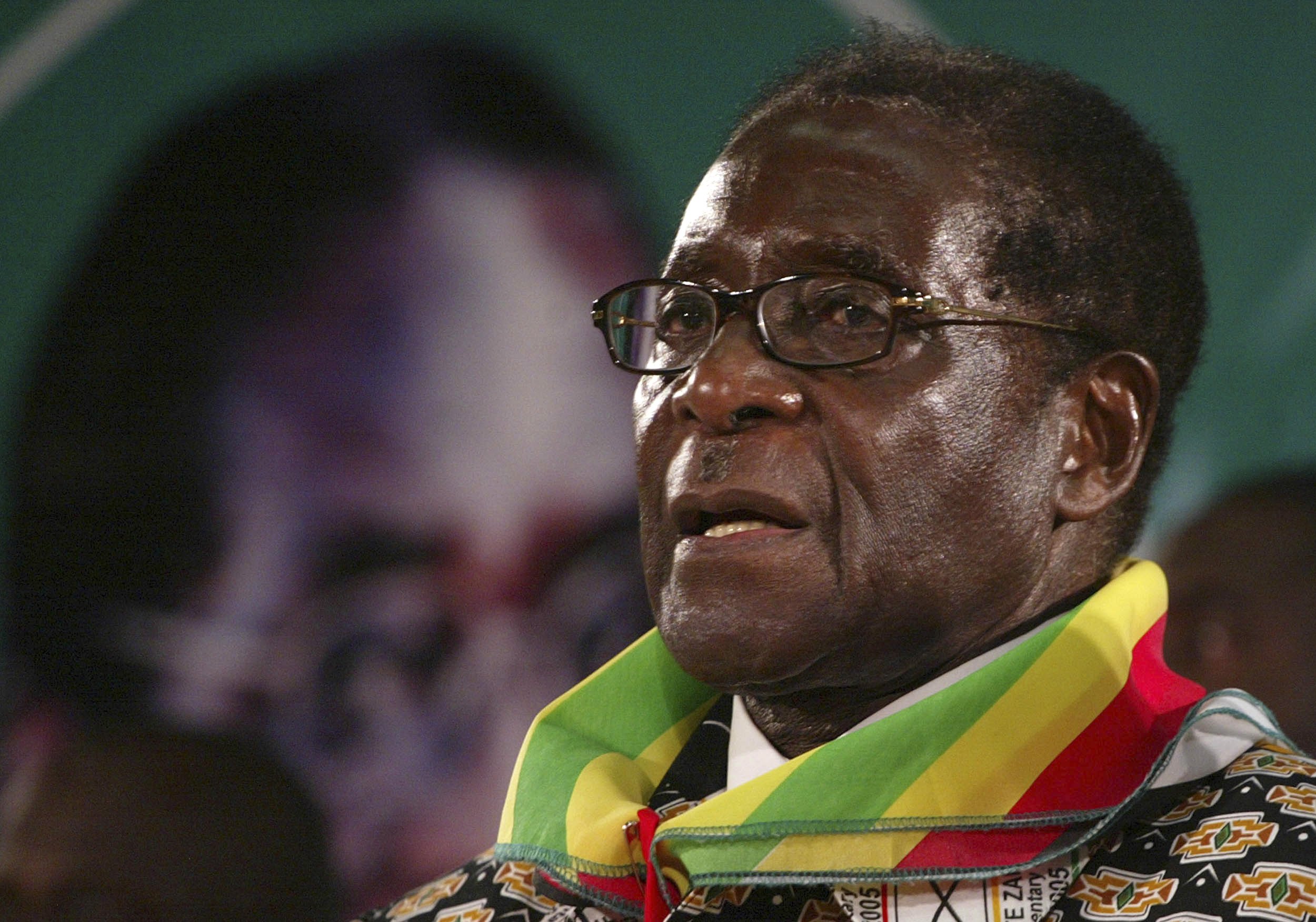 Robert Mugabe is meeting with Zimbabwean war veterans on Thursday amid calls from some of the liberation heroes for the president to resign.
Some 10,000 veterans of Zimbabwe's independence war—in which Mugabe himself fought—have gathered in the capital Harare. The ex-soldiers number almost a third of all living war veterans in the country, according to Zimbabwean state-owned daily The Herald.
Mugabe told a rally of supporters near Harare in March that leaders of the Zimbabwe Liberation War Veterans Association (ZLWVA) had indicated they thought the 92-year-old leader—Africa's oldest serving head of state—should step down.
"They have this thinking that the president has overstayed and should go," said Mugabe, who invited the dissident veterans to the capital to discuss the matter. "We will be saying: speak your mind. I will leave if that's what you want. It has to come through the party. But will that help you at this moment?"
The veterans are also reported to be concerned about instability within the ruling Zanu-PF party as leading figures jostle for position in the race to succeed Mugabe, the BBC reported. The two main contenders are seen as Grace Mugabe, the president's wife, and current Vice President Emmerson Mnangagwa.
Some veterans were hit with teargas and water cannon in February after attempting to march on the Zanu-PF headquarters in protest against Grace, who they have accused of sowing dissent within the party. Grace had accused Christopher Mutsvangwa, Zimbabwe's Minister of War Veterans, of being a "successionist" and seeking to replace her husband.
War veterans are a key pillar of support for Mugabe and have allegedly been deployed by the president to silence opposition critics. But Mugabe risked alienating his fellow liberation fighters ahead of the meeting by firing Mutsvangwa from his cabinet post following the botched February protests and saying on April 3 that the war veterans association did not have power "to dictate what the party has to do."