'Dictator' Mugabe Slammed by Zimbabwe's War Veterans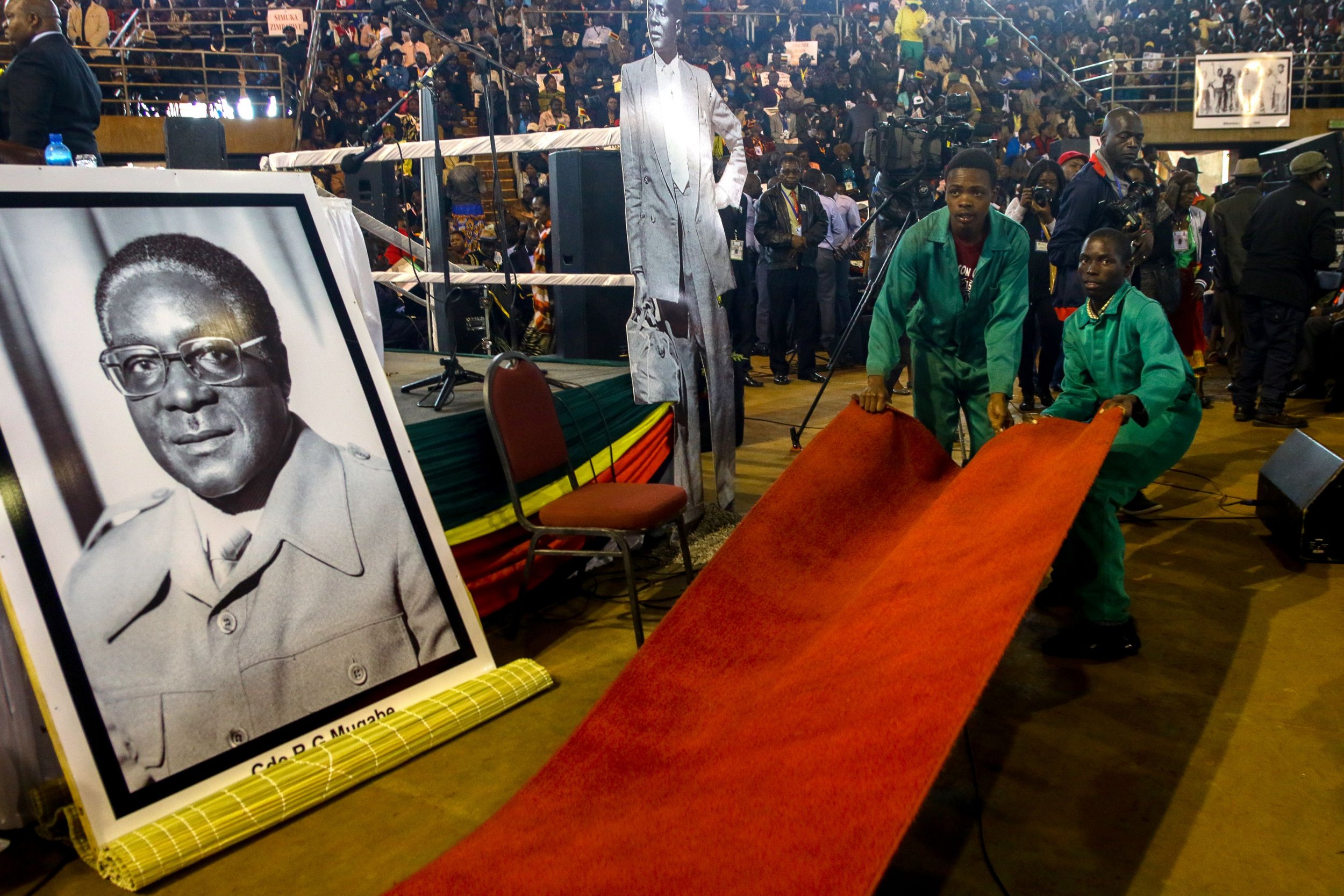 Zimbabwe's influential war veterans have dropped their long-standing support for President Robert Mugabe, accusing the ageing leader of embodying "dictatorial tendencies."
The Zimbabwe National Liberation War Veterans Association (ZNLWVA) ostensibly represents those who fought in the southern African country's war of independence. Mugabe, himself a war veteran, assumed control of Zimbabwe when it won its freedom from British colonial rule in 1980.
Throughout his rule, Mugabe has relied upon the vocal support of the Zimbabwean military and war veterans, who carry weight in the country and have allegedly been deployed by the governing Zanu-PF party to intimidate opposition supporters.
But in a statement released on Thursday, the association said it would not support the 92-year-old in the run-up to Zimbabwe's next election, slated for 2018. "We are dismayed by the president's tendency to indulge in his usual vitriol against perceived enemies, including peaceful protesters, as a well as war veterans, when the economy is on its knees," the statement said, according to Al Jazeera.
Mugabe is facing waves of opposition in Zimbabwe, where the economy is on the ropes and a severe drought has left thousands at risk of starvation. In April, thousands of supporters of the opposition Movement for Democratic Change and its leader, Morgan Tsvangirai, marched through the capital Harare in the biggest display of opposition in years.
More recently, Zimbabwe slowed to a halt earlier in July when businesses, government offices and other public institutions shut down in response to calls for a stay-at-home protest by Evan Mawarire, a Harare-based pastor. Mawarire has used #ThisFlag on social media to call for peaceful protests against the government, and has drawn the wrath of Mugabe, who accused Mawarire of being funded by foreign countries and of not being a "true preacher of the Bible." The pastor was arrested on July 12 but a Zimbabwean court threw out the charges against him, and Mawarire is currently in South Africa.
But the president is adamant he will remain in power until he dies and still commands a significant amount of support among Zimbabweans. More than 1,000 Zanu-PF supporters turned out on Wednesday in a pro-government march to show their support for the Mugabe regime, including many members of the Zanu-PF Youth League.
At the war veterans' meeting on Thursday, ZNLWVA official Francis Nhando called on Mugabe to resign and said that the president's over-long term in power was discouraging foreign investors. "Nobody will lend money to a 92-year-old and if he does not step aside, 2018 will be the most difficult year to campaign for us as war veterans," said Nhando, according to NewsDay Zimbabwe.
Zimbabwe is currently suffering a cash crisis and the government has introduced bond notes, a cash substitute, raising fears of a return to the hyperinflationary era of 2007-08, when the price of bread reached 10 million Zimbabwean dollars. The government has also failed to pay civil servants and soldiers on time in recent months. Elsewhere, a drought exacerbated by the El Niño weather pattern has left thousands of children at risk of starvation before the end of 2016, according to charity Save the Children.