Zlatan Ibrahimovic: 'Nothing Ever Good Enough' for Jose Mourinho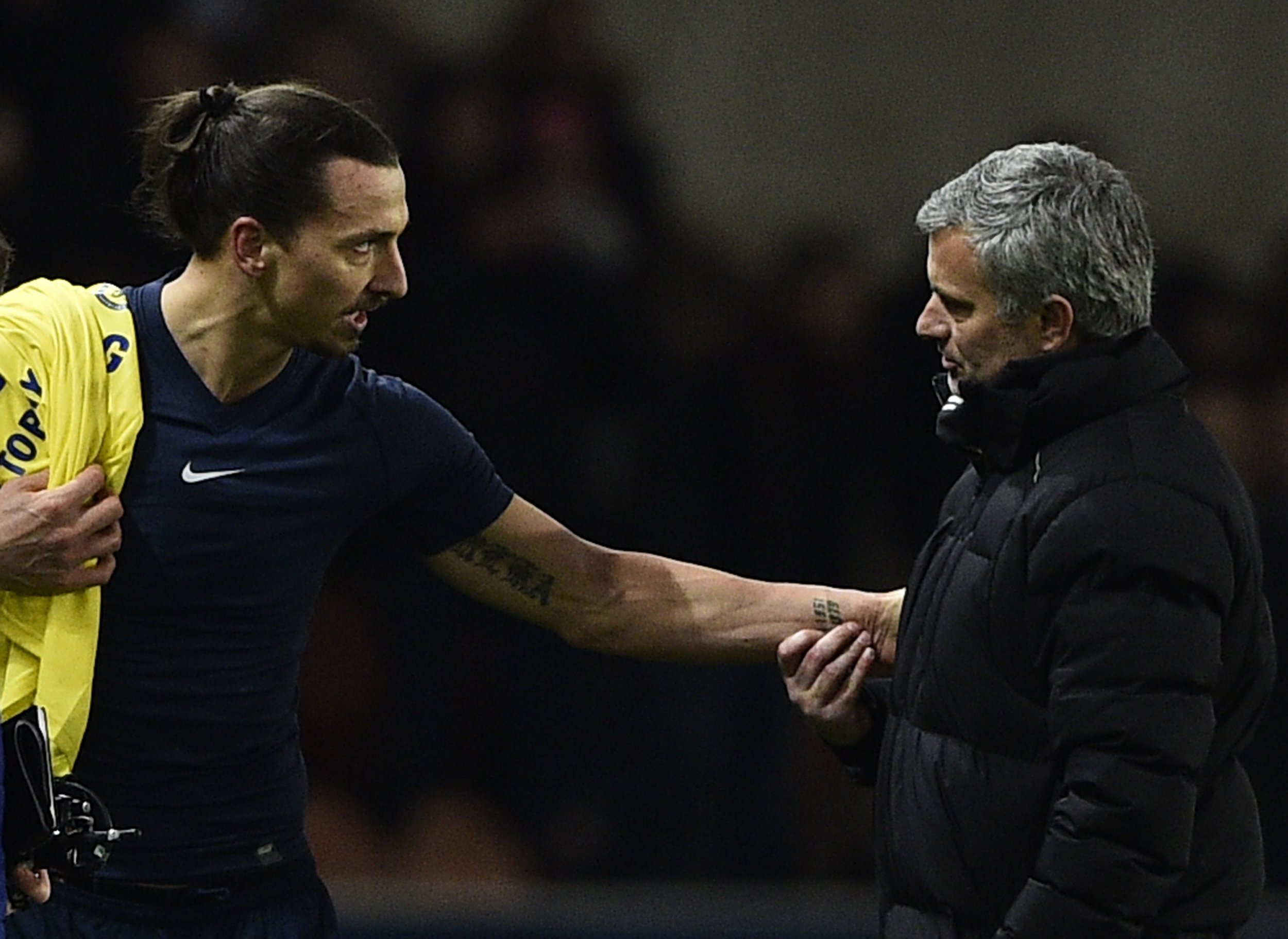 Jose Mourinho is an excellent manager; perhaps not such an empathetic fellow.
At least, that's the impression given by an extract from Carlo Ancelotti's autobiography about Zlatan Ibrahimovic, the Swedish striker leaving Paris Saint-Germain at the end of this season for pastures unknown.
"I say Carlo is the best and I have worked with the best," Ibrahimovic said of Ancelotti, who he played under at PSG.
"I went through a lot of adrenaline when I played for him [Mourinho]. It was like nothing was ever good enough. He gave and he took. Jose Mourinho knows how to treat a footballer, but Carlo knows how to treat a person," Ibrahimovic continues in Quiet Leadership, serialized in The Times.
That is despite Ancelotti telling the Daily Mail in November 2015 that he kicked a box at Ibrahimovic's head while the two were in partnership together in Paris.
Mourinho and Ibrahimovic spent just a season together at Inter Milan in 2008-09, with Ibrahimovic scoring 25 times to claim the Serie A Foreign Player of the Year award.
There have been suggestions that Mourinho, should he eventually make the move to Manchester United this summer, could take Ibrahimovic with him, for one glorious late summer in the Premier League before the 34-year-old makes the expected move to end his career in Major League Soccer (MLS) in the U.S.
But Ibrahimovic puts Ancelotti, who will take over at Bayern Munich in the summer, above both the Portuguese and Pep Guardiola, the incoming Manchester City manager with whom he had an infamously fractious relationship at Barcelona.
Ibrahimovic called Guardiola a "spineless coward" in his 2013 autobiography, and accused the Spaniard of treating him like an "alien."