The Unbelievable True Story Behind 'Zola'
After more than a year since its Sundance Film Festival premiere, Zola (stylised as @zola) has finally landed in US cinemas. The mind-blowing story is based on a viral Twitter thread Aziah 'Zola' Wells posted in October 2015.
Newsweek has everything you need to know about the jaw-dropping true story behind Zola.
In October 2015, Aziah 'Zola' Wells took to Twitter to share with the world the wildest 48 hours of life.
In her 148-tweet Twitter thread, Zola recounts meeting (who she thought was) a pole dancer named Jessica, who turned out to actually be a sex worker, at the Hooters where she worked. The encounter would end up being the event that changed her entire life.
Kicking off the thread with the tweet: "Y'all wanna hear a story about why me and this b****here fell out? It's kind of long but full of suspense."
Zola delved deep into a wild tale of sex, prostitution, murder, suicide, and jaw-dropping drama.
At Hooters, Zola and Jessica exchanged numbers over their shared love of pole dancing, leading Stefani to invite Zola on a cross-country road trip with her boyfriend Jarrett and her "roommate" Z.
They planned to earn as much money from performing in Florida strip clubs. In one of her tweets, Zola said she was convinced to go after making $15,000 from performing in Florida for just two weeks the previous summer.
However, things quickly took a very dark and unusual turn on their spontaneous trip. A money-making weekend had been crashed by a crazy pimp, a loving boyfriend, and a run-in with Tampa gangsters.
In now-deleted Tweets, which you can read via Imgur, Zola explained how Z was not actually her roommate but a pimp who had arranged for her to sleep with three men for the evening, charging $100 each.
Taking matters into her own hands, Zola arranged for more men to come to the hotel and charged much higher prices. By the end of the night, Jess had made $5,000 which was immediately taken off of Jess by Z the morning after—minus the $500 he gave to Zola for being a "real one."
When Zola and Jess returned to the motel where Jess's boyfriend, Jarrett, was staying, things got seriously heated.
At the thought of his girlfriend, Jess, leaving him in the motel room to return to work for Z, Jarrett began to threaten that he was going to take his own life.
He then logged into Jess's Facebook and posted two adverts Zola had made of Jess advertising sex for money, for her entire family to see.
Zola thread claimed moments later Z and his fiancé pulled up at the motel brandishing a gun at Jarrett, threatening to kill him for the Facebook posts.
Zola recalls how the night continued on but as if things could not get worse, Jess was kidnapped by a rival pimp.
Too scared to call the police, Zola contacted Z who was "LIVID" and thankfully turned up to rescue a bound and gagged Jess from the apartment but not without consequences.
According to tweets made by Zola, Jess's pimp shot her kidnapper in the face with a gun before fleeing.
Despite the kidnapping attempt, Jess still refused to leave Florida, causing Jarrett to attempt to take his own life, unsuccessfully.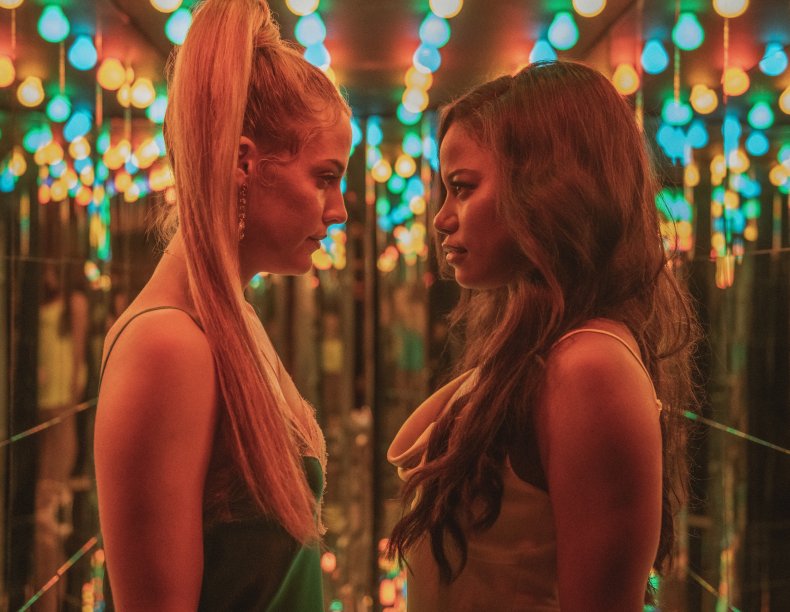 In her last four tweets, Zola stated that a few days after returning to Detroit, she received a call from jail in Las Vegas, claiming Z was wanted "for kidnapping 15 underage girls and is linked to 6 murders."
Zola also tweeted the man who kidnapped Jess was sentenced to life in prison.
She rounded off her 148 tweet Twitter thread with the news Jess had made it safely back to Detroit and was reunited with her baby.
Signing off, Zola wrote: "And that's the end of that."
In 2017, Z (real name Akporode "Rudy" Uwedjojevwe) was sentenced to 16 years in prison for sex trafficking and coercion, ABC News reported.
In November 2015, David Kusher, writing for Rolling Stones, published an article called "Zola Tells All: The Real Story Behind the Greatest Stripper Saga Ever Tweeted," which included interviews with the people involved in the story.
The real Zola King later admitted to embellishing some of the sensational details but the majority of people involved all agreed on the main points of the story.
King told Kusher: "I made people who probably wouldn't want to hear a sex trafficking story want to be a part of it because it was entertaining."
In his article, Kushner wrote: "One thing each of the participants agrees upon: the real story behind #TheStory, of how young girls and women are held against their will by sex traffickers, is more fucked up and unconscionable than any one person could invent."
Ma Rainey's Black Bottom's Taylour Paige takes on the role of Aziah 'Zola' King in the film. Starring opposite Paige is The Girlfriend Experience's Riley Keough who plays the character of Stefani, who is based on the real Jessica from Zola's tweet thread.
Succession's Nicholas Bruan plays the role of Jarrett in the film and Euphoria's Colman Domingo plays Z, named X in Zola.
Zola is available to watch in theatres now.