How a Band Got Malawi's First Grammy Nod From Behind Bars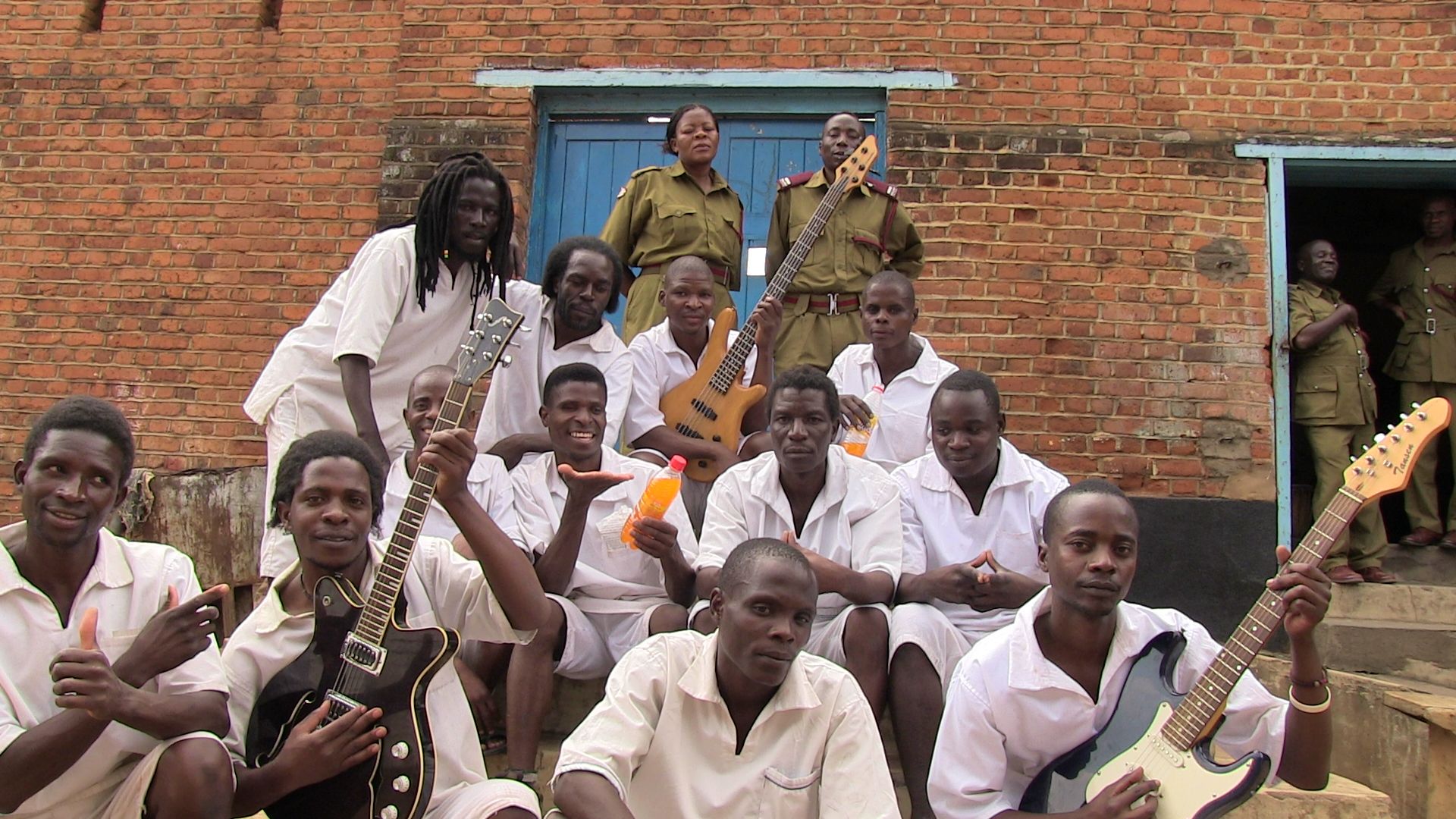 Built in 1923 and with a population of more than 2,000 inmates, Zomba Central Prison is the only maximum-security prison in Malawi, serving as home to people convicted of murder, theft and assault. It is also home to the Zomba Prison Project, a group of inmates who have made history for earning the East African country's first ever Grammy nomination.
The group was named as a nominee for the prestigious award on December 7. Their album, I Have No Everything Here, is running in the World Music category, and the inmates will find out in February if they have won. Despite living in a culture far removed from the glitz and glamor of Hollywood—Malawi is currently ranked as the poorest country in the world, with a GDP per capita of just $255 and food shortages so severe they are raising concerns of malnutrition—the significance of the award is not lost on the band members, says Ian Brennan, the U.S. producer who helped put the album together.
"Most of them don't know what a Grammy is, but they do understand that it's important and that it's an award," says Brennan. "Intuitively they can figure that out, but there's not this awareness. These are individuals without televisions, individuals without electricity in most cases prior to coming to prison, and they're very isolated there."
About 60 male and female inmates, ranging from 22 to 70 years old, were involved in making the record, which includes tracks with titles like "Listen to Me (or I Will Kick Your Ass)" and "I Kill No More." Most of the band members were serving time for crimes such as burglary and assault, but Brennan says that four men serving life sentences for murder were also involved with producing the album, which was released in January and is largely in the Chichewa language of Malawi.
The band was Brennan's brainchild, formed during a two-week stay at Zomba in August 2013 accompanied by his wife and colleague, Marilena Delli. He says he had to cut through a lot of red tape to get permission to work with the prisoners. The prison commissioner only agreed to the idea when Brennan promised to train the inmates involved in violence-prevention techniques, which the Grammy-award winning producer just happens to be an expert in.
Based in Italy, Brennan has a history of promoting African music. He's worked with Malian band Tinariwen, producing their 2011 album Tassili , which was recorded in an Algerian desert and won a Grammy in 2012. Other bands he's discovered include the Malawi Mouse Boys, a group of gospel singers who were selling roasted mice on the roadside before Brennan found them, and Rwanda's The Good Ones, a trio of survivors of the 1994 genocide, in which more than 800,000 people were killed.
According to Brennan, however, the reaction to those other bands in their home countries was muted compared to Malawi's response to the Zomba inmates. "It's been overwhelmingly and shockingly positive, almost as shocking as the nomination itself," says Brennan. The Malawian press has published a number of salutary articles about the band, while prison and government officials have also come out in support, he says.
While he accepts that some people may not be happy about convicted criminals gaining such international acclaim, Brennan believes the publicity is good for Malawi. "Any rational-minded individual who's slightly objective, who cares about Malawi, is going to hitch a ride on this and not try to sabotage it," he says.
The Zomba Prison Project will doubtless be subject to much attention in the wake of the nomination. But for Brennan, the project was motivated not by dreams of fame or money but the much more simple desire to give voice to an often silenced social group: prisoners. "Who would be the most underrepresented [group] in almost every culture, whether it's in Rwanda or Japan or Niger?" he asks. "It's going to be the prison population, who in many cases are even maligned by their fellow citizens."