Zoom Shut Down U.S.-Hosted Tiananmen Square Meeting to Comply With Chinese Law
Video conferencing platform Zoom temporarily closed the account of U.S.-based group Humanitarian China on Sunday for hosting an event commemorating the Tiananmen Square protests in May.
Zoom, which has come under scrutiny for its ties with China, said in a statement the account was closed in accordance with Chinese law. In a statement, Humanitarian China said other accounts concerning Tiananmen Square and the Chinese occupation of Hong Kong were also closed by Zoom.
"It seems possible ZOOM acted on pressure from the CCP [Chinese Communist Party] to shut down our account," Humanitarian China said. "If so, ZOOM is complicit in erasing the memories of the Tiananmen Square Massacre in collaboration with an authoritarian government."
Demonstrators gathered in Beijing's Tiananmen Square in 1989 to protest the Communist rule of the country. Protesters demanded freedom of speech, freedom of the press and a democratic government. Communist leaders responded by placing Beijing under martial law and sending in soldiers to quell the protests. Officially, the Chinese government says roughly 200 people died during the protests. The actual number of fatalities is believed to be higher.
Zoom responded to the claims from Humanitarian China by saying it was following Chinese law.
"When a meeting is held across different countries, the participants within those countries are required to comply with their respective local laws," a Zoom spokesperson said in a statement sent to Newsweek on Wednesday. "We aim to limit the actions we take to those necessary to comply with local law and continuously review and improve our process on these matters."
Although Zoom reopened the account on Wednesday, Humanitarian China says the company has not contacted them directly to explain why they closed the account in the first place.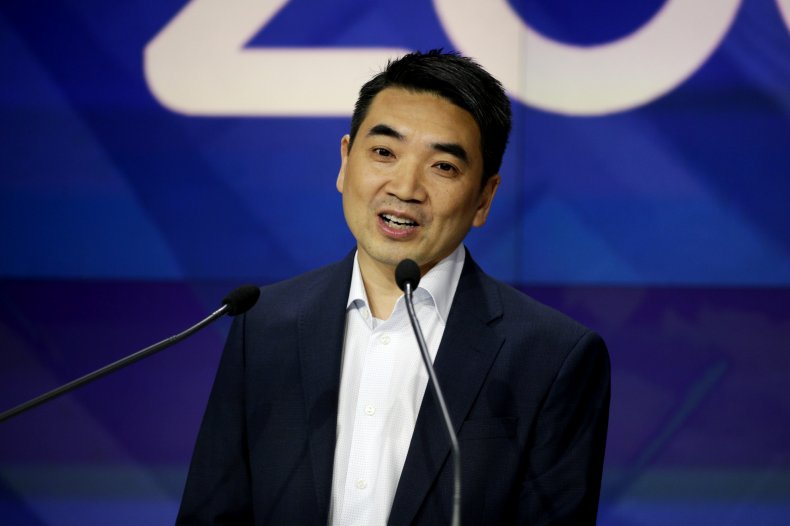 Concerns about Zoom's safety first surfaced in April after Toronto researchers discovered the company was transmitting information through Chinese servers. Messages sent through Zoom are encrypted using Chinese technology which could be accessible by government officials, even when conferences took place outside of Chinese borders.
Researcher Bill Marczak told the BBC in April that while Zoom's encryption was better than enacting no safety measure, "users expecting their Zoom meetings to be safe from espionage should think twice before using the app to discuss sensitive information."
Concerns over Zoom's security protocols led Connecticut Democratic Senator Richard Blumenthal to ask the company how it handles user information. Blumenthal said in a March letter that Zoom, which grew in popularity as the coronavirus forced many Americans to stay at home, "should not have to add privacy and cybersecurity fears to their ever-growing list of worries."
In an April statement, Zoom CEO Eric Yuan said that some calls over the platform had been routed to "systems in China, where they should not have been able to connect."
Zoom has taken steps to increase call security. "Clearly we have a lot to do to ensure the security of all these new consumer use cases," Yuan said during an April conference call. "We're looking into each and every one of them. If we find an issue, we'll acknowledge it and fix it."
Zoom Shut Down U.S.-Hosted Tiananmen Square Meeting to Comply With Chinese Law | U.S.