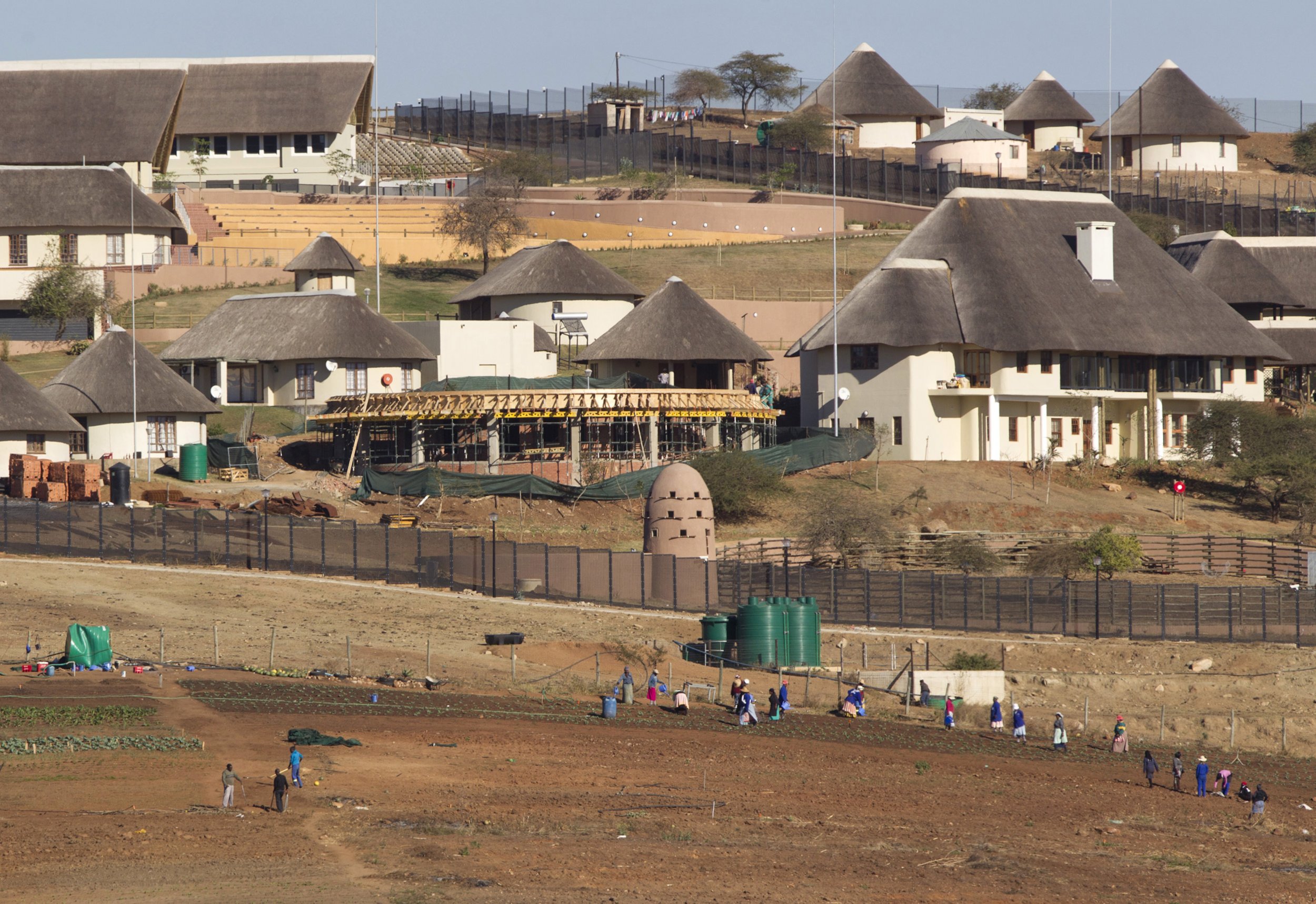 Updated | South Africa's President Jacob Zuma has offered to pay in part for state-funded upgrades to his Nkandla home that cost taxpayers around $23 million.
The Nkandla controversy has raged in South Africa for several years. A March 2014 report by South African Public Protector Thuli Madonsela found that Zuma had "benefited unduly" from state-funded improvements to his sprawling residence in Nkandla in the eastern province of KwaZulu-Natal. The improvements cost an estimated 246 million rand (worth $23 million at the time) and included an amphitheater, a swimming pool and a cattle enclosure. Zuma's camp has contended that the upgrades were necessary security features.
Opposition parties the Democratic Alliance (DA)—led by Mmusi Maimane—and the leftwing Economic Freedom Fighters have called for a corruption investigation and have raised the matter with South Africa's constitutional court. The court is due to hear the case on February 9.
In a statement released on Wednesday, the South African presidency said Zuma had proposed that the auditor-general and minister of finance determine how much should be repaid, a figure that was not laid out by Madonsela's report.
"While President Zuma remains critical of a number of factual aspects and legal conclusions in the report, he proposes a simple course to implement what the public protector recommended as remedial action contained in the report," the statement said.
The DA has rejected Zuma's proposal and said it will proceed with the legal action, contending that "the contents of his settlement offer do not comply" with the actions proposed in Madonsela's report. Maimane took to Twitter to criticize Zuma for his failure to implement the remedial action proposed by Madonsela:
In response to Zuma's proposal, #PayBackTheMoney is trending in South Africa, with some expressing skepticism at the president's sincerity:
This article originally incorrectly stated the cost of the Nkandla improvements as $15 million. The improvements cost 246 million rand, which at the time of the report was worth $23 million.