1 in 4 Brits Do Not Believe Anything Meghan Markle and Prince Harry Said: Poll
Meghan Markle and Prince Harry's Oprah Winfrey interview left one in four Brits not convinced at all and almost half believing only some of their claims, an exclusive Newsweek poll reveals.
A full 26 percent of those surveyed believed none of the accusations levelled by the Duke and Duchess of Sussex compared to 21 percent who believed all of them.
Almost half—45 percent—believed at least some but not all the astonishing allegations made by the couple.
Meghan stunned Oprah when she said an unnamed royal family member expressed concern about whether Archie's skin might be too dark.
She said: "All around this same time, we have in tandem the conversation of he won't be given security, he's not going to be given a title and also concerns and conversations as to how dark his skin might be when he's born."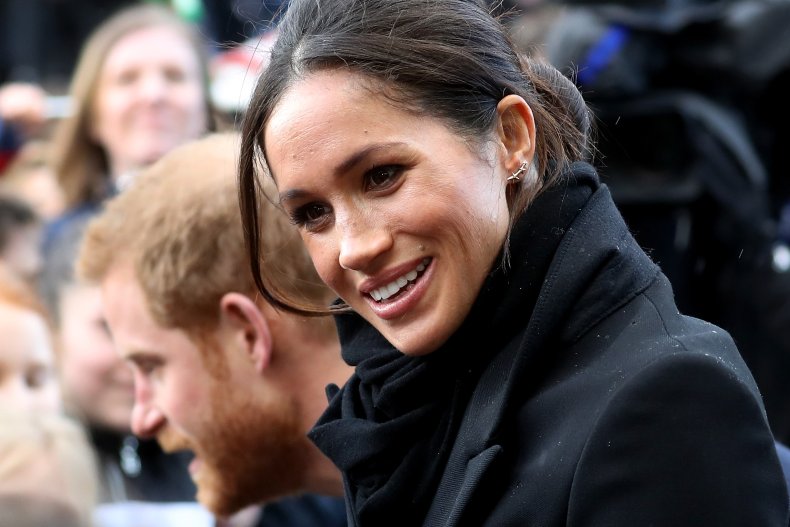 Piers Morgan also resigned from Good Morning Britain after saying he did not believe Meghan's description of suicidal feelings amid negative press coverage.
Meghan told Oprah she "just didn't want to be alive anymore."
Morgan quit after refusing to apologise following a complaint submitted personally by the duchess to U.K. network ITV.
Her message highlighted the potential negative impact of his comments on people with mental health problems.
The polling carried out by Redfield & Wilton on behalf of Newsweek suggests Morgan may not have been alone.
In total, 66 percent believed either some or all of the couple's account of life within the Monarchy, detailing loneliness, isolation and discrimination.
However, the data also adds up to 71 percent doubting at least some of their account—suggesting the majority of people in Britain feel at least some scepticism over the bombshell interview.
The survey was conducted online with 1,500 U.K. adults and carried with it a 2.53 percent margin of error.
Support for Harry and Meghan was highest among young people, with 42 percent of 18-24 year olds believing everything the duke and duchess said and 39 percent believing some.
However, older people in Britain were more sceptical, with 31 percent believing none of the claims compared to 14 percent believing all of them, and 45 percent believing some but not all.
In the interview Meghan compared her own experiences with the media to Kate Middleton's.
She said: "Kate was called Waity Katie, waiting to marry William, while I imagine that was really hard, and I do. I can't picture what that felt like. This is not the same.
"And if a member of his family will comfortably say we've all had to deal with things that are rude. Rude and racist are not the same."