Why Meghan Markle Complained About Piers Morgan Before His Resignation
Meghan Markle lodged a formal complaint against Piers Morgan before the Good Morning Britain host quit his job, it has been reported.
The Duchess of Sussex told Oprah Winfrey during an interview broadcast on Sunday that she "just didn't want to be alive any more" when she was pregnant with son Archie in 2019.
However, Piers Morgan ridiculed her comment just hours later, when he told the audience of his ITV show Good Morning Britain on Monday that he did not believe her.
The Guardian and Daily Telegraph reported that Meghan had submitted a complaint in an account confirmed by Newsweek.
The British broadcasting watchdog Ofcom announced an investigation into his comments on Tuesday after more than 40,000 people complained. Hours later Morgan's resignation was announced by ITV.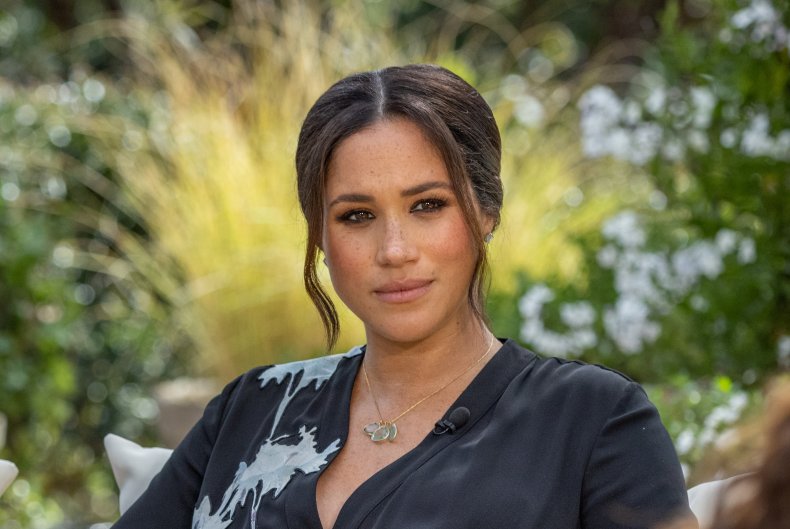 Despite the host's regular outspoken attacks on Meghan, this was her first complaint about him and was made personally.
He has previously called for Meghan and her husband Prince Harry to be stripped of their titles. However, this time Morgan's outburst had implications for the willingness of people with mental health problems to speak out in future.
Harry and Meghan have long campaigned on mental health issues, with the prince joining HeadFIT, a government project to make mental health fitness a part of training for the British armed forces.
Morgan said on Monday: "I don't believe a word she says."
He was unrepentant on Wednesday when approached by journalists at his London home following his exit from ITV. He said: "I believe in freedom of speech, I believe in the right to be allowed to have an opinion. If people want to believe Meghan Markle, that's entirely their right.
"I don't believe almost anything that comes out of her mouth and I think the damage she's done to the British monarchy and to the Queen at a time when Prince Philip is lying in hospital is enormous and frankly contemptible.
"If I have to fall on my sword for expressing an honestly held opinion about Meghan Markle and that diatribe of bilge that she came out with in that interview, so be it."
After his comments on Monday, mental health charity Mind posted on Twitter: "We were disappointed and concerned to see Piers Morgan's comments on not believing Meghan's experiences about suicidal thoughts today.
"It's vital that when people reach out for support or share their experiences of ill mental health that they are treated with dignity, respect and empathy.
"We are in conversations with ITV about this at the moment."
Mind was part of the royal family's Heads Together campaign, launched by Harry, Prince William and Kate Middleton in May 2016, before Harry and Meghan began their relationship.
If you have thoughts of suicide, confidential help is available for free at the National Suicide Prevention Lifeline. Call 1-800-273-8255. The line is available 24 hours every day.