Meghan Markle and Prince Harry's explosive Oprah interview has seen debates about racism dominating U.K. television today.
Markle gave a groundbreaking interview to Oprah Winfrey on Sunday night, revealing racism within the royal family.
The damning interview has caused a media frenzy with the Duchess of Sussex receiving support from a number of high-profile celebrities as well as U.S. Twitter goading Brits as the U.K. wakes up to the news.
Before her and Prince Harry's son Archie was born, Markle discussed concerns within the royal family about "about how dark his skin might be."
"That was relayed to me from Harry, those were conversations that family had with him," Meghan, who is biracial, said.
Asked by Winfrey whether there were fears that the child would be "too brown," Meghan replied: "If that is the assumption you are making, that is a pretty safe one."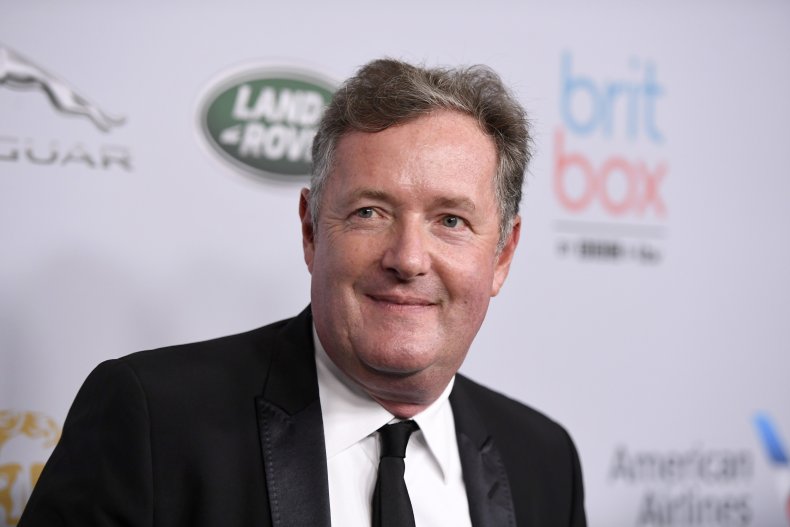 The U.K. media are now discussing the claims of racism within the royal family made by Markle.
TV host Trisha Goddard made an appearance on the breakfast show Good Morning Britain, where she challenged host Piers Morgan on his comments about racism.
In recent days, Morgan has been vocally critical of Markle, condemning her for taking part in the Oprah interview.
On Monday, Morgan questioned whether the discourse around Markle's experience with the royal family should be considered "automatically racist," to which Goddard replied: "Why is everybody else such an expert about racism against Black people?"
She continued: "I'm sorry, Piers—you don't get to call out what is and isn't racism against Black people. I'll leave you to call out all the other stuff you want, but leave the racism stuff to us, eh?"
Morgan has been famously voiced his disapproval of Markle over the years, with countless negative articles he penned about her published in the Daily Mail.
Following the interview, Morgan's MailOnline column today is titled: "Meghan and Harry's nauseating two-hour Oprah whine-athon was a disgraceful diatribe of cynical race-baiting propaganda designed to damage the Queen as her husband lies in hospital—and destroy the Monarchy."
This morning, Morgan was further criticized for his lack of sympathy for Markle's admission that she had thoughts of suicide amid intense media scrutiny.
Dismissing claims of racism, Morgan said: "I don't believe a word she says."
To which his co-host Susanna Reid responded: "Well that's a pretty unsympathetic reaction to someone who has expressed those thoughts."
Another guest on the show, Dr. Shola Mos-Shogbamimu, laid into Morgan for his views towards the couple, calling him "a liar and a disgrace."
Meanwhile, another heated debate erupted on ITV daytime talk show, Loose Women today after one panelist was accused of being "okay with casual racism" amid a discussion on the Oprah interview.
A war of words was sparked between Jane Moore and Charlene White after the former seemed to downplay the seriousness of Markle and Harry being asked what their baby's skin color would be.
"Meghan has very much said it's her truth, or their truth. The question remains whether it's the truth of the institution," Moore began. "Some of the things said in this interview are very, very serious."
She continued: "It's difficult because I think there was a lot of valid points in there. But I struggle with the lack of context and how vague it was.
"By not being specific, you've condemned the entire family. And if you think about it could have been an out and out racist comment, or it could have been someone very senior in the family.
"I think everybody watching has got someone from the older generation that sometimes says something that's very inappropriate or maybe casually racist, not necessarily meaning it to be or understanding it is.
"Maybe they said, 'I wonder what color the baby's skin will be.'"
Fellow panelist White challenged Moore on these comments saying: "You perhaps would be OK with casual racism."
Moore quickly responded to say she is not OK with it.
White continued: "They have chosen not to mention the person that had that conversation. There's a very, very different reason between enquiring as to the skin color of a child who is the product of an interracial relationship as to being 'concerned.'"
The full interview has yet to air on U.K. television but is due to be broadcast on ITV this evening.