Ava DuVernay, Jameela Jamil and Other Celebrities React to Meghan Markle's Oprah Interview
A number of celebrities have shared their response to Meghan Markle and Prince Harry's explosive interview with Oprah Winfrey on Sunday night.
The Duchess of Sussex is receiving support from Serena Williams, Ava DuVernay, Bernice King and more. Meghan and her husband recounted how they were cruelly mistreated by the royal family and the British tabloids, amid claims of racism and financial abandonment.
Harry said that Prince Charles, his father, ignored his phone calls after the couple stepped away from their royal duties and were told that they would no longer receive their security protection.
Markle also revealed how life as a member of the royal family became so isolating that she contemplated suicide.
One of the first high-profile friends of Markle to speak out amid the interview was Serena Williams who posted a lengthy message of support to Twitter on Sunday night.
"Meghan Markle, my selfless friend, lives her life—and leads by example—with empathy and compassion," Williams wrote. "She teaches me every day what it means to be truly noble. Her words illustrate the pain and cruelty she's experienced."
The tennis superstar reflected on the racism that famous women of color face, after Markle revealed that a member of the royal family asked them how dark their son Archie's skin would be before he was born.
Williams continued: "I know first hand the sexism and racism institutions and the media use to vilify women and people of color to minimize us, to break us down and demonize us," Williams wrote. "We must recognize our obligation to decry malicious, unfounded gossip and tabloid journalism.
"The mental health consequences of systemic oppression and victimization are devastating, isolating and all too often lethal."
Bernice King, daughter of the late Dr. Martin Luther King Jr. said that becoming a royal couldn't shield Markle from racism.
She tweeted: "Royalty is not a shield from the devastation and despair of racism. #MeghanMarkle."
In another tweet, King added: "We can know racism exists in an institution and still hurt for someone who was hurt by it. #MeghanMarkle."
Actress Jameela Jamil preemptively mocked how the U.K. tabloids will report on the interview on Monday morning.
"UK media tomorrow trying to pretend today's interview was offensive, when actually it was pretty dignified and protective over those who did the worst," the star joked.
Meanwhile, Hocus Pocus star Bette Midler responded to a tweet from Richard Grenell, a former Trump administration acting director of national intelligence who said that Markle is a "classic American woke progressive" who "doesn't want to do the work but is outraged she doesn't get the freebies."
Midler responded with a blunt: "Go f*** yourself, you heartless dimwit."
E! host Nina Parker added: "You know why Black women believe Meghan? Because we know exactly what micro aggressions look like. And how they slowly drive you insane. #OprahMeghanHarry."
"Meghan was the Crown's greatest opportunity for change, regeneration, and reconciliation in a new era. They didn't just maltreat her light--they missed out on it," said Amanda Gorman the poet acclaimed for her performance at Joe Biden's inauguration.
In another tweet, Gorman added: "Meghan is living the life Diana should have, if only those around her had been as brave as she was. Meghan isn't living a life without pain, but a life without a prison."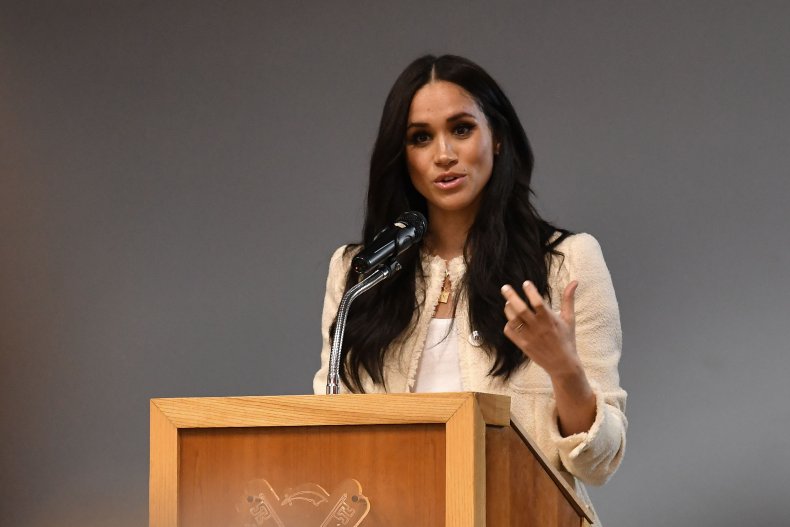 Zarah Sultana, a British Labour Politician tweeted: "It's interesting how much of the British establishment seems to have a bigger problem with Meghan Markle than Prince Andrew."
Meena Harris, niece of vice president Kamala Harris tweeted: "HAPPY MEGHAN MARKLE APPRECIATION DAY."
Director Ava DuVernay shared a clip from Princess Diana's famous interview with Martin Bashir with the quote: "It's the strength that causes the confusion and the fear."
She also praised Winfrey's interview skills, adding: "Her interview skill set is at peak and epic proportions. That was a master class."
"I gotta say, I did not previously think highly of the royal family but they are so much worse than I assumed! This is all grotesque," said author Roxanne Gay. "Racism is a hell of a drug, that's for sure."