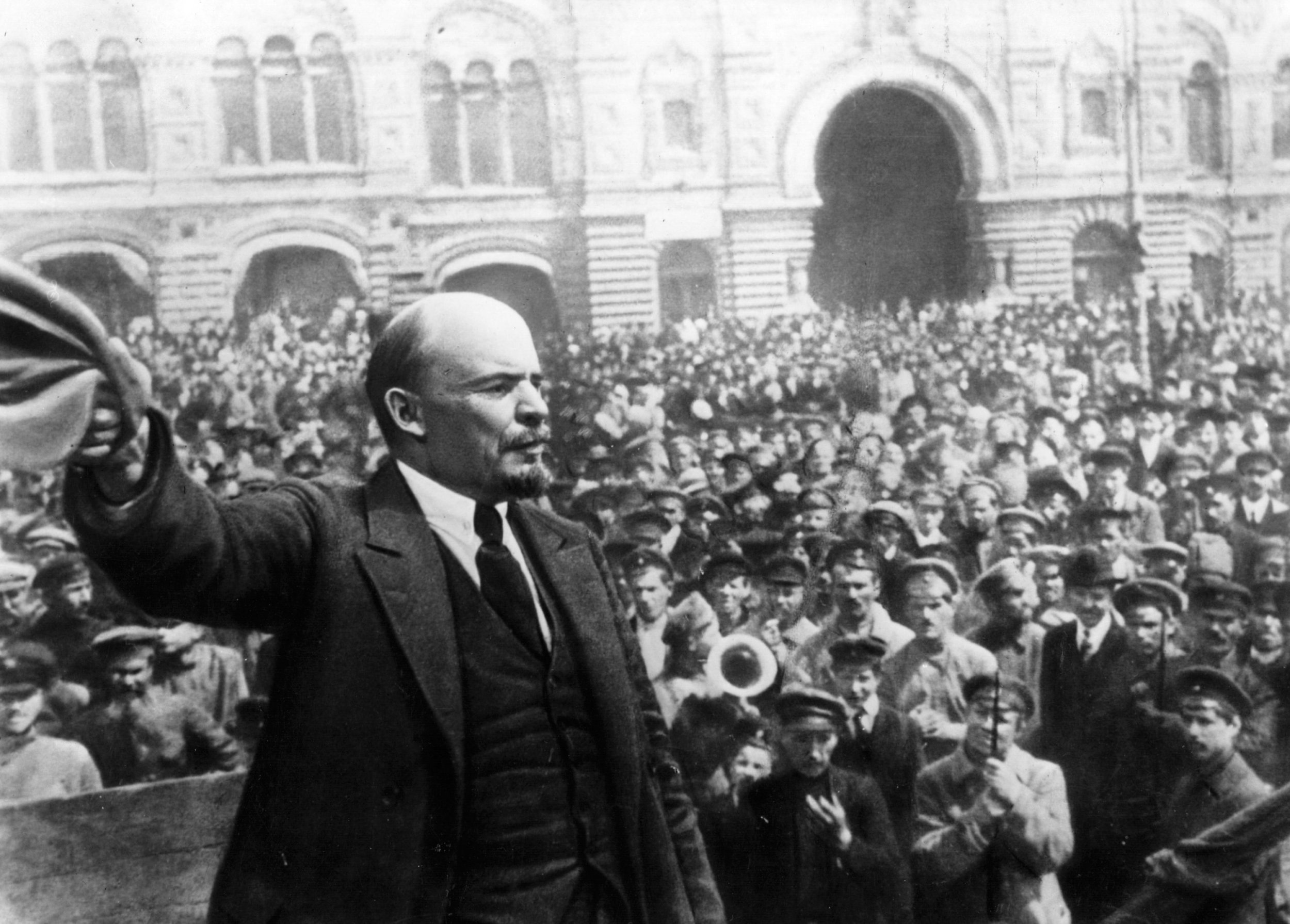 On the centennial of Russia's revolution and Vladimir Lenin's rise to power, the majority of Russians want him buried, state and independent polls show.
Lenin's body lays embalmed at the gates of the Kremlin in a mausoleum that regularly draws queues of tourists stretching across Red Square. The idea of removing the necropolitan monument has ignited debate since the end of the Cold War, mostly between the Communist Party, which still retains a large number of seats in parliament, and more right-wing officials.
According to Russian public opinion, however, Lenin belongs in the ground.
On the one hand, opinion about the historical figure remains divided, albeit leaning towards the sympathetic. The majority of Russians (56 percent) either largely or entirely approve of Lenin's role in Russian history, independent pollster the Levada Center found earlier this week.
On the other, as both the Levada poll and a survey by state pollster WCIOM out on Friday show, the majority of Russians would also rather see the founder of the Soviet Union buried.
Only 18 percent of Russians felt passionately about keeping Lenin's remains on view in the heart of the Russian capital. Meanwhile, 38 percent felt it is "wrong and unnatural" to keep the Bolshevik's body in plain view on the Red Square and 39 percent said they felt unmoved either way by the mausoleum, treating it as a site for tourists and little more.
When asked whether the Soviet strongman should be buried, 63 percent told WCIOM that they agreed, albeit only 32 percent wanted to see this happen promptly. This follows similar results in Levada's survey, which found earlier this week that 58 percent of Russians want Lenin buried.
Since first entering office in late 1999, Russian President Vladimir Putin has so far resisted requests to bury Lenin, claiming in 2001 that such a move would represent to many older Russians "that they (once) followed false values."
Putin expressed criticism of Lenin more recently, holding him responsible for letting his ideas sabotage the Soviet Union.